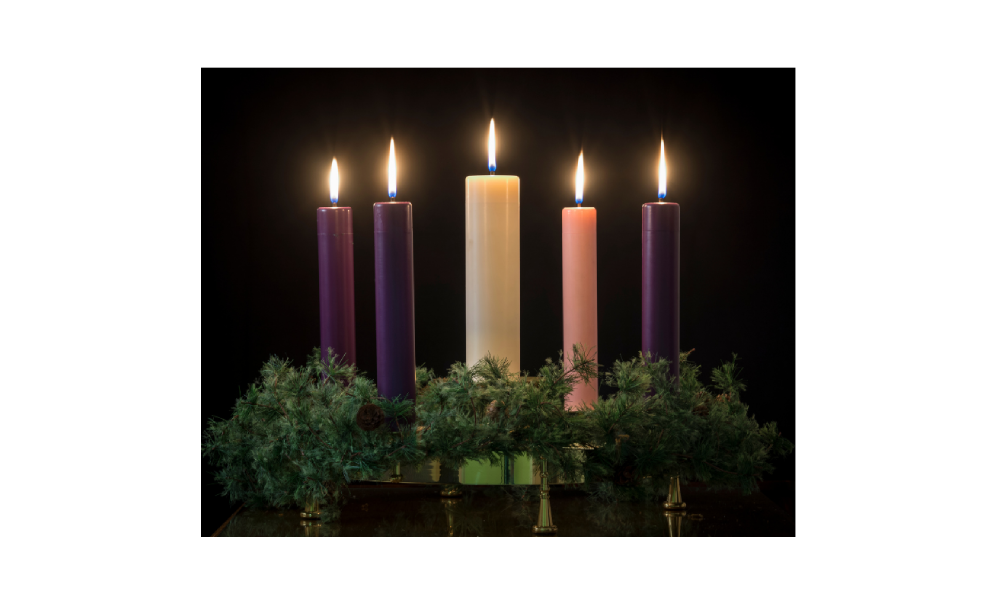 Welcome to our Sunday worship brought to our homes by Zoom.  After the worship we can have a short chat together. The hymns and other shared texts you might know
 by heart, or you can print out this service, or you may have a hymn book at home, or you may be happy to listen in silence.
The Sunday worship login address remains the same throughout these weeks – see website. Deacon Christine offers a Saturday morning worship option on Facebook. The website will inform you of any regulation changes for December.  Advent Begins on 29th November. From 1st December until 23rd December there will be a service of Night Prayer (Compline) EVERY night at 21.00. Have a candle ready to light in your home. See website for login.
 The preacher this morning is Fr. Leonard
Priest:  Grace, mercy and peace from God our Father and the Lord Jesus Christ be with you.
All:        and also with you.
1 O come, O come, Immanuel,
and ransom captive Israel
that mourns in lonely exile here
until the Son of God appear.
Refrain:     Rejoice! Rejoice! Immanuel
shall come to you, O Israel.
2 O come, O Wisdom from on high,
who ordered all things mightily;
to us the path of knowledge show
and teach us in its ways to go. Refrain
3 O come, O come, great Lord of might,
who to your tribes on Sinai's height
in ancient times did give the law
in cloud and majesty and awe. Refrain
4 O come, O Branch of Jesse's stem,
unto your own and rescue them!
From depths of hell your people save,
and give them victory o'er the grave. Refrain
5 O come, O Key of David, come
and open wide our heavenly home.
Make safe for us the heavenward road
and bar the way to death's abode. Refrain
6 O come, O Bright and Morning Star,
and bring us comfort from afar!
Dispel the shadows of the night
and turn our darkness into light. Refrain
7 O come, O King of nations, bind
in one the hearts of all mankind.
Bid all our sad divisions cease
and be yourself our King of Peace. Refrain 
The priest then welcomes the people of God and the deacon leads us into Confession.
Deacon: When the Lord comes, he will bring to light the things now hidden in darkness, and will disclose the purposes of the heart. Therefore let us confess our sins.
All:          Amen. Lord have mercy.
 The deacon leads us into a short period of silence, followed by Confession.
 Deacon:  Lord Jesus, you came to gather the nations into the peace of your kingdom:
Lord have mercy
All:           Lord have mercy
Deacon:  You come in word and sacrament to strengthen us in holiness:
Christ have mercy.
All:           Christ have mercy
Deacon:  You will come in glory with salvation for your people:
Lord have mercy
All:           Lord have mercy
Priest:   May the God of love and power forgive you and free you from your sins, heal and strengthen you by his Spirit, and raise you to new life in Christ our Lord.   Amen.