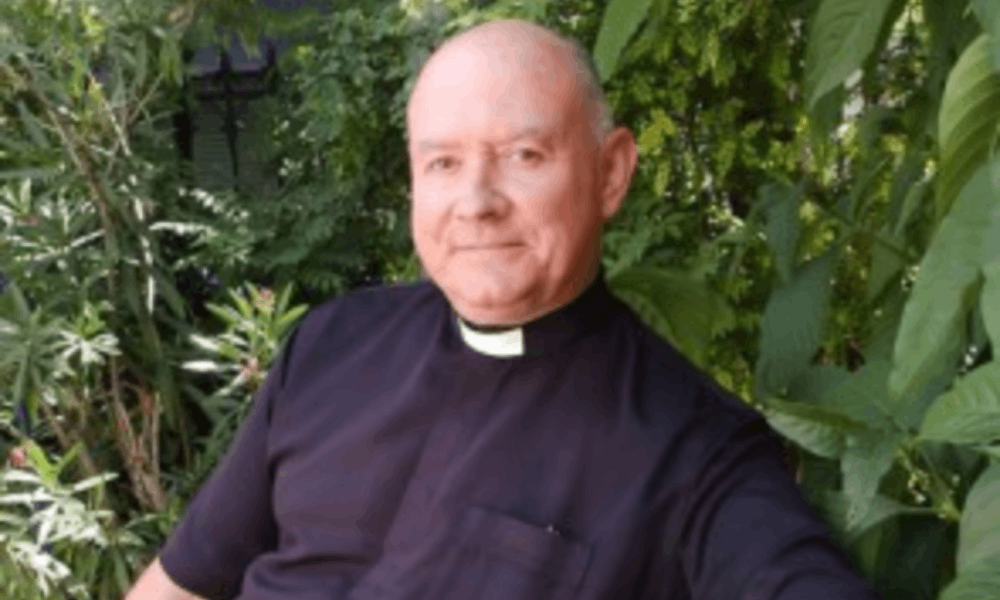 Farewell and thank you!
This Sunday Fr Leonard will celebrate his final service at St Paul's prior to his retirement
During his term of office we have been privileged to receive, at his invitation visits from many eminent religious leaders – former Archbishop Rowan Williams, Bishops Robert and David from the Diocese in Europe, ex Archdeacon the Ven. Colin Williams and our current Archdeacon the Revd. Canon Dr Leslie Nathaniel.  He has forged a close relationship with the Greek Orthodox Church and several eminent Orthodox priests have been invited to preach at St Paul's since he took over.  He has also maintained and developed a close relationship with the British Embassy and the British Ambassadors here in Athens, in particular the former Ambassador John Kittmer with whom he has cooperated on the book "Opening The Doors", an exciting new church history and guide book which is now available at the cost of €10,00. It is a lasting legacy to the presence of the Anglican Church here in Athens.
The Swedish Church has become a close friend to St Paul's and it's pastor Fr Bjorn is now licensed to take services for the Anglican Congregation at the Church.
Fr Leonard has a great sense of humour and fun.  Who could forget Pontius Parrot or the enthusiastic way in which he conducted "The Twelve Days of Christmas" at our Christmas Singalong?! He and his wife, Lynne, thoroughly enjoyed our Harvest Festival trips to the Kokotos Winery and were eager participants on the dance floor.  Off duty Fr Leonard could be found sipping a pint of Stella at his local Cafe.
His wife, Lynne, has also proved invaluable to the Church Community.  She resurrected the Sunday School for the children of the Congregation providing colouring pages, word search puzzles and children's bibles.  A talented chef she baked a cake and assisted with the Community Connect Coffee Mornings each month. . She provided home-made savoury offerings for the Food Stall and created the Tea Stall for the Christmas Bazaar which was very attractive and successful.  Her home-made fudge became legendary as did her Christmas Cakes which she baked, iced and decorated beautifully.  Orders for  these and for the boxes of home-made fudge came from far and wide!
We would like to send our heartfelt thanks to Fr Leonard and Lynne for their service to St Paul's over the last six years and to wish them every happiness in their retirement over in Aegina and we hope you enjoy the picture gallery below which brings back some of the memories of Fr Leonard's tenure at St Paul's.