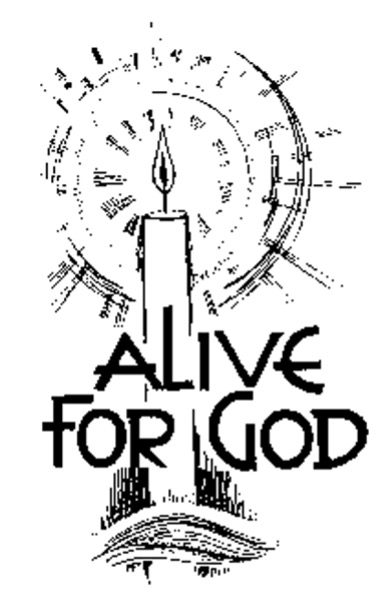 Zoom Service for Sunday 28th February 2020
3rd  Sunday before Lent
After the worship we can have a short chat together. The hymns and other shared texts you might know by heart, or you can print out this service, or you may have a hymn book at home, or you may be happy to listen in silence.
 Fr. Leonard will lead the service today, assisted by Alice Karanja. The preacher this morning is Fr. Leonard
Priest:      Grace, mercy and peace from God our Father and the Lord Jesus Christ be with you.
All:           and also with you.
1 Be thou my vision, O Lord of my heart;
naught be all else to me, save that thou art.
Thou my best thought, by day or by night,
waking or sleeping, thy presence my light.
2 Be thou my wisdom, be thou my true word;
I ever with thee, and thou with me, Lord.
Born of thy love, thy child may I be,
thou in me dwelling and I one with thee.
3 Be thou my buckler, my sword for the fight.
Be thou my dignity, thou my delight,
thou my soul's shelter, thou my high tow'r.
Raise thou me heav'nward, O Pow'r of my pow'r.
4 Riches I heed not, nor vain empty praise;
thou mine inheritance, now and always.
Thou and thou only, first in my heart,
Ruler of heaven, my treasure thou art.
5 High King of heaven, when vict'ry is won
may I reach to heaven's joys, O bright heaven's Sun!
Heart of my own heart, whatever befall,
still be my vision, O Ruler of all.
The priest then welcomes the people of God. The assistant leads us into the Confession.
 All:  Almighty God, long suffering and of great goodness: I confess with my whole heart my neglect and forgetfulness of your commandments, my wrong doing, thinking, and speaking; the hurts I have done to others, and the good I have left undone. O God forgive me, for I have sinned against you; and raise me to new life; through Jesus Christ our Lord. Amen.
Assistant:  Kyrie eleison
All:              Kyrie eleison
Priest:   May the God of love and power forgive you and free you from your sins, heal and strengthen you by his Spirit, and raise you to new life in Christ our Lord.   Amen.
Gloria  (tune Skye Boat Song)
Glory to God in the heaven above, peace to his friends on earth.
Lord God of hosts, and our heavenly King, Father and mighty God.
We worship you, we give you thanks, praise to your holy name.
'Glory to God' heaven declares 'Glory' creation sings.
Refrain:  Glory to God in the heaven above, peace to his friends on earth.
                God, ever three, yet eternally one, glorious Trinity.
Son of the Father, and Lord of us all, holy eternal Lamb,
Christ, who has carried the sin of the world, mercy on us, we pray.
Jesus our God, Saviour and Judge, answer us when we cry;
Seated on high, reigning with God, hear and receive our prayer.  Refrain.
You, Jesus Christ, are the Lord, the Most High, you are the Holy One.
You, only you, with the Spirit divine, reign in the Father's love.
Blessed are you, Father and Son, Spirit of grace and truth;
Myst'ry profound, veiled yet revealed, hidden in depths of light.  Refrain
Collect:  Let us pray     (Collect of the Day) 
Almighty God, who alone can bring order to the unruly wills and passions of sinful humanity: give your people grace so to love what you command, and to desire what you promise, that, among the many changes of this world, our hearts may surely there be fixed where true joys are to be found: through Jesus Christ, your Son, our Lord, who is alive and reigns  with you in the unity of the Holy Spirit, one God, now and forever.  Amen
First Reading                                                                              1 Samuel 3, 1-10        (Reader: Jane Mandalios)
Now the boy Samuel was ministering to the Lord under Eli. The word of the Lord was rare in those days; visions were not widespread. At that time Eli, whose eyesight had begun to grow dim so that he could not see, was lying down in his room; the lamp of God had not yet gone out, and Samuel was lying down in the temple of the Lord, where the ark of God was. Then the Lord called, "Samuel! Samuel!" and he said, "Here I am!" and ran to Eli, and said, "Here I am, for you called me." But he said, "I did not call; lie down again." So he went and lay down. The Lord called again, "Samuel!" Samuel got up and went to Eli, and said, "Here I am, for you called me." But he said, "I did not call, my son; lie down again." Now Samuel did not yet know the Lord, and the word of the Lord had not yet been revealed to him. The Lord called Samuel again, a third time. And he got up and went to Eli, and said, "Here I am, for you called me." Then Eli perceived that the Lord was calling the boy. Therefore Eli said to Samuel, "Go, lie down; and if he calls you, you shall say, 'Speak, Lord, for your servant is listening.'" So Samuel went and lay down in his place. Now the Lord came and stood there, calling as before, "Samuel! Samuel!" And Samuel said, "Speak, for your servant is listening."
This is the word of the Lord
All: Thanks be to God.
Hymn 388 (1st tune)
1 Jesus shall reign where'er the sun
does its successive journeys run,
his kingdom stretch from shore to shore,
till moons shall wax and wane no more.
2 To him shall endless prayer be made,
and praises throng to crown his head.
His name like sweet perfume shall rise
with every morning sacrifice.
3 People and realms of every tongue
dwell on his love with sweetest song,
and infant voices shall proclaim
their early blessings on his name.
4 Blessings abound where'er he reigns:
the prisoners leap to lose their chains,
the weary find eternal rest,
and all who suffer want are blest.
5 Let every creature rise and bring
the highest honors to our King,
angels descend with songs again,
and earth repeat the loud amen. 
Gospel Reading          
Assistant:   Alleluia, alleluia. The Son of Man is Lord, even of the sabbath.
All:              Alleluia.
Assistant:   The Lord be with you
All:              and also with you
Assistant:   Hear the Gospel of our Lord Jesus Christ according to St. Mark                        (Mark 2, 23- 3,6)
All:              Glory to you, O Lord
One sabbath Jesus was going through the grainfields; and as they made their way his disciples began to pluck heads of grain. The Pharisees said to him, "Look, why are they doing what is not lawful on the sabbath?" And he said to them, "Have you never read what David did when he and his companions were hungry and in need of food? He entered the house of God, when Abiathar was high priest, and ate the bread of the Presence, which it is not lawful for any but the priests to eat, and he gave some to his companions." Then he said to them, "The sabbath was made for humankind, and not humankind for the sabbath; so the Son of Man is lord even of the sabbath." Again he entered the synagogue, and a man was there who had a withered hand. They watched him to see whether he would cure him on the sabbath, so that they might accuse him. And he said to the man who had the withered hand, "Come forward." Then he said to them, "Is it lawful to do good or to do harm on the sabbath, to save life or to kill?" But they were silent. He looked around at them with anger; he was grieved at their hardness of heart and said to the man, "Stretch out your hand." He stretched it out, and his hand was restored. The Pharisees went out and immediately conspired with the Herodians against him, how to destroy him.
Assistant : This is the gospel of Christ
All:              Praise to you, O Christ.
Sermon      Fr. Leonard
Musical Reflection – Maria Nefeli will play on her harp.
Creed
We believe in one God, the Father, the Almighty, maker of heaven and earth, of all that is, seen and unseen. We believe in one Lord, Jesus Christ, the only Son of God, eternally begotten of the Father, God from God, Light from Light, true God from true God, begotten, not made, of one Being with the Father; through him all things were made. For us and for our salvation he came down from heaven, was incarnate from the Holy Spirit and the Virgin Mary and was made man. For our sake he was crucified under Pontius Pilate; he suffered death and was buried. On the third day he rose again in accordance with the Scriptures; he ascended into heaven and is seated at the right hand of the Father. He will come again in glory to judge the living and the dead, and his kingdom will have no end. We believe in the Holy Spirit, the Lord, the giver of life, who proceeds from the Father, who with the Father and the Son is worshipped and glorified, who has spoken through the prophets. We believe in one holy catholic and apostolic Church. We acknowledge one baptism for the forgiveness of sins. We look for the resurrection of the dead, and the life of the world to come. Amen.
Intercessions:  (kneel or sit) Lord in your mercy; hear our prayer    
Peace:  Christ is our peace. He has reconciled us to God in one body by the cross. We meet in his name and
              share his peace. The peace of the Lord be always with you.
All:        And also with you.       You might like to scroll along the gallery of the participants to see who you are sharing the peace with – remember to put your Sunday collection aside or send it by bank transfer.
1 New every morning is the love
our wakening and uprising prove;
through sleep and darkness safely brought,
restored to life and power and thought.
2 New mercies, each returning day,
hover around us while we pray;
new perils past, new sins forgiven,
new thoughts of God, new hopes of heaven.
3 If on our daily course our mind
be set to hallow all we find,
new treasures still, of countless price,
God will provide for sacrifice.
4 The trivial round, the common task,
will furnish all we need to ask,
room to deny ourselves, a road
to bring us daily nearer God.
5 Only, O Lord, in thy dear love
fit us for perfect rest above;
and help us, this and every day,
to live more nearly as we pray.
The Lord's Prayer:  (to be prayed in whichever language you chose)
Our Father, who art in heaven, hallowed be thy name; thy kingdom come; thy will be done; on earth as it is in heaven. Give us this day our daily bread. And forgive us our trespasses, as we forgive those who trespass against us. And lead us not into temptation; but deliver us from evil. For thine is the kingdom, the power and the glory, for ever and ever. Amen.
All: Merciful Father, who gave Jesus Christ to be for us the bread of life, that those who come to him should never hunger: draw us to the Lord in faith and love, that we may eat and drink with him at his table in the kingdom, where he is alive and reigns, now and forever. Amen.
1 Now thank we all our God
with heart and hands and voices,
who wondrous things has done,
in whom his world rejoices;
who from our mothers' arms
has blessed us on our way
with countless gifts of love,
and still is ours today.
2 O may this bounteous God
through all our life be near us,
with ever joyful hearts
and blessed peace to cheer us,
to keep us in his grace,
and guide us when perplexed,
and free us from all ills
of this world in the next.
3 All praise and thanks to God
the Father now be given,
the Son and Spirit blest,
who reign in highest heaven
the one eternal God,
whom heaven and earth adore;
for thus it was, is now,
and shall be evermore. 
Priest:        Christ the Son of God perfect in you the image of his glory and gladden your hearts with the
good news of his kingdom: and the blessing…..
 Assistant:   Go in peace to love and
serve the Lord.
All:               In the name of Christ. Amen.     
Notices
Next Sunday Zoom is the same login address, and right until the last Sunday of April. The order of service is also on the website each week.
The church is closed until at least the end of February. Look out for new regulation.
Saturday Weekly Meditations – 09.00 on Deacon Chris's Facebook.
Book of Common Prayer Evensongs: Wednesdays at 19.00 from 13th Jan-24th Order of service is on the website or email Fr. Leonard in good time and he will send it. Same format each week. A chance to use the 1662 Book of Common Prayer!
Book Study Group: We are studying Rowan Williams' Book Meeting God in Paul. Fridays:  5th, 12th  March
Annual Parochial Church Meeting: Sunday 21st March online – join the Sunday Worship login address to take part in the Annual Meeting. The meeting will begin at 13.00
Celebrating Easter in a time of COVID
Easter 2021 will be the second Easter in this long period of the COVID pandemic. The Greek Government approaches COVID restrictions and the Church in its own distinct national way. Due to these two factors St. Paul's Athens will align itself this year with the Greek date for Easter. This is for 2021 only and it is hoped that by celebrating Pascha almost a month later than the western date there will be more favourable conditions for worship in St. Paul's. We sought permission for this, and the Church Council was unanimous in its vote to make this change. St. Thomas's Crete, and Holy Trinity Corfu will also follow this practice.
Key dates: Ash Wednesday March 17th
                    Palm Sunday       April 25th
                    Holy Thursday    April 29th
                    Good Friday        April 30th
                    Easter Sunday    May 2nd
                    Ascension Day   June 10th
                    Pentecost           June 20th
Times of the Liturgy and Zoom services for Greet Week and Easter will be announced and publicized via the Website.
Fr. Leonard's usual Day Off – Monday  (in emergencies contact Deacon Christine)
Home tel :  210 72 14 906;  email anglican@otenet.gr
Deacon Chris: 22950 53164: Day off – Friday
Swedish Church: contact Fr. Bjorn on  694 607 2428
The Anglican Church in Greece (including St. Paul's) is self-financing, and receives no income other than from the generosity of those who worship here. We are a legal body and we pay tax. Our tax number is 997073090. If you wish to donate direct to our bank (IBAN) the account with Piraeus Bank is:  The Anglican Church in Greece, St. Paul's Athens  GR 820172 0500 0050 5008 6327 479  Swift code is  PIRB GRAA