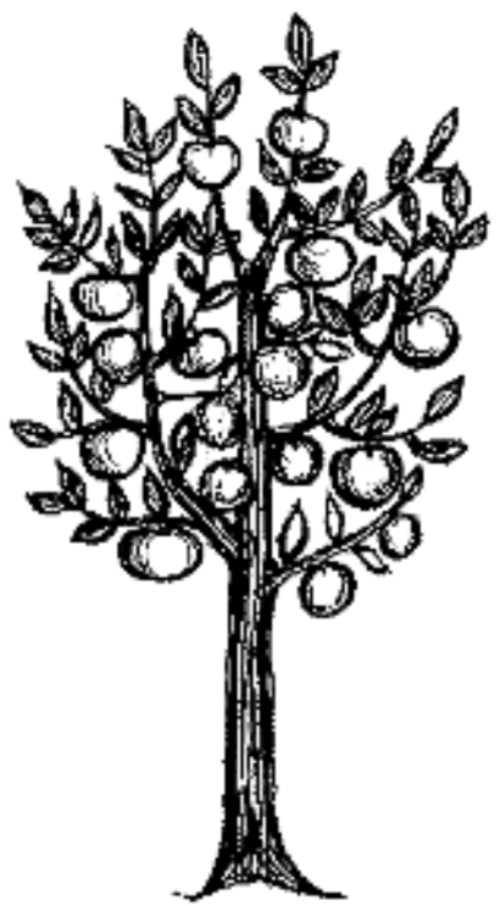 Service for the Sunday Next Before Lent – 27th February 2022
Welcome to St. Paul's Athens especially if you are here for the first time or visiting Athens. We have a POS facility now, so payments can be made to the church by bank cards.
 The presiding priest and preacher is The Revd. Canon Leonard Doolan; the deacon is Chris Saccali.
Entrance Hymn     420  O Jesus I have promised
Priest:  In the name of the Father, and of the Son, and of the Holy Spirit.  Amen
The Lord be with you.
 All:      and also with you
The priest then welcomes the people of God and then the deacon leads us into Confession.
Silence
Deacon: God be gracious to us and bless us, and make his face to shine upon us:
Kyrie eleison
All:          Kyrie eleison
Deacon: May your ways be known on earth, your saving power among the nations:
Christe eleison
All:          Christe eleison
Deacon: Lord, you have made known your salvation, and reveal your justice in the sight of the
nations:
Kyrie eleison
All:          Kyrie eleison
Absolution we hear the words of God's forgiveness to those who are truly penitent
Gloria:   Glory to God in the highest and peace to his people on earth, Lord God, heavenly King, almighty God and Father, we worship you, we give you thanks, we praise you for your glory.Lord Jesus Christ, only Son of the Father, Lord God, Lamb of God, you take away the sin of the world: have mercy on us; you are seated at the right hand of the Father; receive our prayer. For you alone are the Holy One, you alone are the Lord, you alone are the Most High, Jesus Christ, with the Holy Spirit, in the glory of God the Father. Amen.
Collect:  Let us pray    (remain standing as the priest sings the Collect of the Day)   
Almighty Father, whose Son was revealed in majesty before he suffered death upon the cross: give us grace to perceive his glory, that we may be strengthened to suffer with him and be changed into his likeness, from glory to glory; through Jesus Christ your Son our Lord, who is alive and reigns with you, in the unity of the Holy Spirit, one God, now and for ever. Amen.
First Reading    (please sit)                                    Exodus 34, 29-end      (Katharina Coeleman)
Moses came down from Mount Sinai. As he came down from the mountain with the two tablets of the covenant in his hand, Moses did not know that the skin of his face shone because he had been talking with God. When Aaron and all the Israelites saw Moses, the skin of his face was shining, and they were afraid to come near him. But Moses called to them; and Aaron and all the leaders of the congregation returned to him, and Moses spoke with them. Afterward all the Israelites came near, and he gave them in commandment all that the Lord had spoken with him on Mount Sinai. When Moses had finished speaking with them, he put a veil on his face; but whenever Moses went in before the Lord to speak with him, he would take the veil off, until he came out; and when he came out, and told the Israelites what he had been commanded, the Israelites would see the face of Moses, that the skin of his face was shining; and Moses would put the veil on his face again, until he went in to speak
Reader:  This is the word of the Lord
All:          Thanks be to God.
Psalm     (Green Book)  534  How lovely is your dwelling place
Second  Reading                                          2 Cor 3, 12-4,2                                  (Lynne Doolan)
Since, then, we have such a hope, we act with great boldness, not like Moses, who put a veil over his face to keep the people of Israel from gazing at the end of the glory that was being set aside. But their minds were hardened. Indeed, to this very day, when they hear the reading of the old covenant, that same veil is still there, since only in Christ is it set aside. Indeed, to this very day whenever Moses is read, a veil lies over their minds; but when one turns to the Lord, the veil is removed. Now the Lord is the Spirit, and where the Spirit of the Lord is, there is freedom. And all of us, with unveiled faces, seeing the glory of the Lord as though reflected in a mirror, are being transformed into the same image from one degree of glory to another; for this comes from the Lord, the Spirit. Therefore, since it is by God's mercy that we are engaged in this ministry, we do not lose heart. We have renounced the shameful things that one hides; we refuse to practice cunning or to falsify God's word; but by the open statement of the truth we commend ourselves to the conscience of everyone in the sight of God.
Reader:  This is the word of the Lord
All:          Thanks be to God
Gospel Hymn    178  'Tis good Lord to be hear
Gospel Reading       
Deacon:   Alleluia. Speak, Lord, for your servant is listening. You have the words of eternal life. Alleluia.
All:            Alleluia!   (sung)
Deacon:   The Lord be with you
All:            and also with you
Deacon:   Hear the Gospel of our Lord Jesus Christ according to St. Luke     (Luke 9, 28-36)
All:            Glory to you, O Lord
Now about eight days after these sayings Jesus took with him Peter and John and James, and went up on the mountain to pray. And while he was praying, the appearance of his face changed, and his clothes became dazzling white. Suddenly they saw two men, Moses and Elijah, talking to him. They appeared in glory and were speaking of his departure, which he was about to accomplish at Jerusalem. Now Peter and his companions were weighed down with sleep; but since they had stayed awake, they saw his glory and the two men who stood with him. Just as they were leaving him, Peter said to Jesus, "Master, it is good for us to be here; let us make three dwellings, one for you, one for Moses, and one for Elijah"—not knowing what he said. While he was saying this, a cloud came and overshadowed them; and they were terrified as they entered the cloud. Then from the cloud came a voice that said, "This is my Son, my Chosen; listen to him!" When the voice had spoken, Jesus was found alone. And they kept silent and in those days told no one any of the things they had seen.
Deacon:  This is the gospel of the Lord
All:           Praise to you, O Christ.     
Sermon: please sit      (sermons appear on our website in printed and recorded versions)
Nicene Creed    (please stand to declare our historic faith)
We believe in one God, the Father, the Almighty, maker of heaven and earth, of all that is, seen and unseen. We believe in one Lord, Jesus Christ, the only Son of God, eternally begotten of the Father, God from God, Light from Light, true God from true God, begotten, not made, of one Being with the Father: through him all things were made.
For us and for our salvation he came down from heaven, was incarnate from the Holy Spirit and the Virgin Mary and was made man. For our sake he was crucified under Pontius Pilate; he suffered death and was buried. On the third day he rose again in accordance with the Scriptures; he ascended into heaven and is seated at the right hand of the Father. He will come again in glory to judge the living and the dead, and his kingdom will have no end.
We believe in the Holy Spirit, the Lord, the giver of life, who proceeds from the Father, who with the Father and the Son is worshipped and glorified, who has spoken through the prophets. We believe in one holy catholic and apostolic church. We acknowledge one baptism for the forgiveness of sins. We look for the resurrection of the dead, and the life of the world to come. Amen.
Intercession:  Lord in your mercy; hear our prayer      
The Peace: (please stand)
The kingdom of God is a kingdom of justice, love and peace. The Peace of the Lord be always with you.
All:        and also with you  
Offertory Hymn:                      The Collection will be taken
The bread and wine are placed on the table; signs of our work, our lives, our total giving of ourselves to God.
Priest: Blessed are you, Lord God of all creation. Through your goodness we have this bread to offer.  Fruit of the field and work of human hands, it will become for us the bread of life.
All:      Blessed be God for ever!
Priest:  Blessed are you, Lord God of all creation. Through your goodness we have this wine    to offer. Fruit of the vine and work of human hands, it will become for us the cup of salvation.
All:      Blessed be God for ever!
The Great Thanksgiving Prayer (please remain standing for this)
Priest:  The Lord be with you
All:        and also with you
Priest:  Lift up your hearts
All:       We lift them to the Lord
Priest:  Let us give thanks to the Lord our God
All:       It is right to give thanks and praise
Priest:  Father, we give you thanks and praise through your beloved Son Jesus Christ, your living Word, through whom you have created all things; who was sent by you in your great goodness to be our Saviour. By the power of the Holy Spirit he took flesh; as your Son, born of the blessed Virgin, he lived on earth and went about among us; he opened wide his arms on the cross; he put an end to death by dying for us; and revealed the resurrection by rising to new life; so he fulfilled your will and won for you a holy people. Therefore with angels and archangels, and with all the company of heaven, we proclaim your great and glorious name, for ever praising you and singing:
All:  Holy, holy, holy Lord God of power and might Heaven and earth are full of your glory Hosanna in the highest. Blessed is he who comes in the name of the Lord. Hosanna in the highest.
Priest:            continues with the Eucharistic Prayer
Deacon:        Great is the mystery of faith
All:                 Christ has died, Christ is risen, Christ will come again.
Priest:            continues with the Eucharistic Prayer. At the end:
All:   Amen
The Lord's Prayer:  (to be prayed in your own language)
Our Father, who art in heaven, hallowed be thy name; thy kingdom come; thy will be done; on earth as it is in heaven. Give us this day our daily bread. And forgive us our trespasses, as we forgive those who trespass against us. And lead us not into temptation; but deliver us from evil. For thine is the kingdom, the power and the glory, for ever and ever. Amen.
Priest: We break this bread to share in the body of Christ
All:       Though we are many, we are one body, because we all share in one bread.
Sung:   Jesus lamb of God, have mercy on us.
Jesus bearer of our sins, have mercy on us.
Jesus, redeemer of the world
Grant us peace, grant us peace.
Priest:  Jesus is the Lamb of God who takes away the sin of the world; happy are
those who are called to his supper.
All:       Lord, I am not worthy to receive you, but only say the word, and I shall be healed
All baptized Christians may come forward to receive Holy Communion. If you wish you may receive a blessing. Please let the Sidespeople guide you forward.  
Communion Hymn:   286  From glory to glory advancing
Post Communion Prayer:  Let us pray     (please stand)
Priest: God our creator, by your gift the tree of life was set at the heart of the earthly paradise, and the bread of life at the heart of your church: may we who have been nourished at your table be transformed by the glory of the Saviour's cross and enjoy the delights of eternity; through Jesus Christ our Lord.   Amen.
All: Almighty God, we thank you for feeding us with the body and blood of your Son Jesus Christ. Through him we offer you our souls and bodies to be a living sacrifice. Send us out in the power of your Spirit to live and work to your praise and glory.  Amen
Post Communion Hymn:    408 Love divine  (1st tune)
Priest:      The peace of God which passes all understanding keep your hearts and minds in the knowledge and love of God and of his Son, Jesus Christ our Lord;  and the blessing…
Deacon:   Go in the peace of Christ
All:            Thanks be to God.
Next Week's Readings: Lent 1 – Deut 26, 1-11; Romans 10, 8-13; Luke 4, 1-13
Fr. Leonard's usual Day Off – Monday.  Home tel :  210 72 14 906;  email anglican@otenet.gr
Deacon Chris: 22950 53164: Day off – Friday
Swedish Church: contact Fr. Bjorn on  694 607 2428
Notices:
COVID Certificates!!! Everyone should be responsible for the validity of their own certificates. Note that if you don't have the booster your COVID certificate is time-limited. If you don't have a valid certificate you will have to show a copy of a valid Rapid Test result or we will have to ask you to sit outside.
Ash Wednesday is March 2nd and Easter this year is April 17th (Orthodox Easter is 24th April)
Lent Book Study: There will be a study group on Zoom during Lent. We will study another book by Rowan Williams: Being Christian; Baptism, Bible, Eucharist, Prayer – copies available to buy in advance at €10. The studies will be on Zoom. Dates: Tues 8th March, Tues 15th March, Tues 29th March, Tues 5th April all at 8.00pm.
The Annual Parochial Church Meeting is on April 3rd. We elect the Wardens and some of the Council members, and receive the Annual Accounts.
https://www.facebook.com/AnglicanAthens/
@AthensAnglican
Liturgical material Copyright the Archbishops' Council