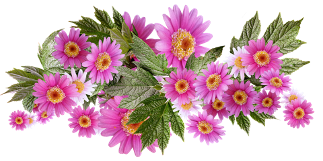 The Great St Paul's Summer Raffle is here!
ST PAUL'S GRAND SUMMER RAFFLE
Get your tickets online by sending an email to lynnstav@gmail.com – tickets cost €2 each or you can purchase 6 tickets for €10. You can pay either via  e-banking:
Account Name: THE ANGLICAN CHURCH IN GREECE, ST PAUL'S, ATHENS 
BANK: Bank of Piraeus
IBAN: GR82 0172 0500 0050 5008 6327 479
or by using  PAYPAL: www.paypal.me/StPaulsathens
Payments should include your name, the description "Summer Raffle" and your email address, so that we know who is sending, for what purpose and to let you know if you win a prize! We'll then email you with your ticket numbers. The draw will be done in the Church garden after the service on the first Sunday following the close of the Raffle (date to be announced). Ticket holders are invited to come along and maybe collect a prize.  If you are a winner but can't be there, or if we are obliged to do the draw via Zoom, winners will be notified by email.
Prizes can be collected during daily opening hours (10 a.m. – 2 p.m., Tuesday through Saturday) or during coffee time after the 10 a.m. Sunday liturgy, on presentation of the email you received giving your ticket numbers. The winner will then sign to confirm receipt of the prize.  Please note: prizes will be kept for a fortnight (2 Sundays). If not collected during that period, they will be entered into a forthcoming raffle. In the event of a lockdown, the fortnight counts from the date the church reopens.
PRIZE LIST
PERRAKIS HOTEL ANDROS
3 nights for two people (in September 2021)
HIPPOCAMBOS HOTEL NAOUSA PAROS
2 nights for 2 people (all through September)
BLACK & DECKER
25cm CORDED STRIMMER
ORIFLAME stainless steel GENT'S BRACELET WATCH
SEIKO stainless steel GENT'S WATCH
TZITZIKAS KAI MERMIGAS (Syntagma)
A meal Voucher Value €50
CHEZ MICHEL-KOLONAKI BISTROT
Meal for 2 Voucher  €40
KTIMA KOKOTOS
2 bottles of wine (Agiorgitiko and Roditis-Savatiano)
+ 6 wine glasses
KTIMA KOKOTOS
2 bottles of wine (Agiorgitiko and Roditis-Savatiano)
+ 6 wine glasses
A BOTTLE OF GRANT'S BLENDED MALT SCOTCH WHISKY
A BOTTLE OF CHIVAS REGAL WHISKY (12 years)
A BASKET OF HOME-MADE JAMS/CHUTNEYS (Jane Mandalios)
BLACK AND DECKER DUSTBUSTER
 SKLAVENITIS VOUCHER FOR €50
 MANICURE & PEDICURE
(Shamali)
2 BOTTLES OF UNIQUE GREEK WINE
Cellar-wine bar ''Wine with Eleni''
+ 6 wine glasses
2 BOTTLES OF UNIQUE GREEK WINE
Cellar-wine bar ''Wine with Eleni''
+ 6 wine glasses
ORIFLAME NOV-AGE BEAUTY TREATMENT GIFT SET
 BLACK & DECKER SPEEDY SCRUB
Quick and easy, professional cleaning
ATTICA VOUCHER-VALUE €50
ATTICA VOUCHER-VALUE €50
BLUETOOTH WIRELESS PHONE BUDS BY AMY (Digital Video)