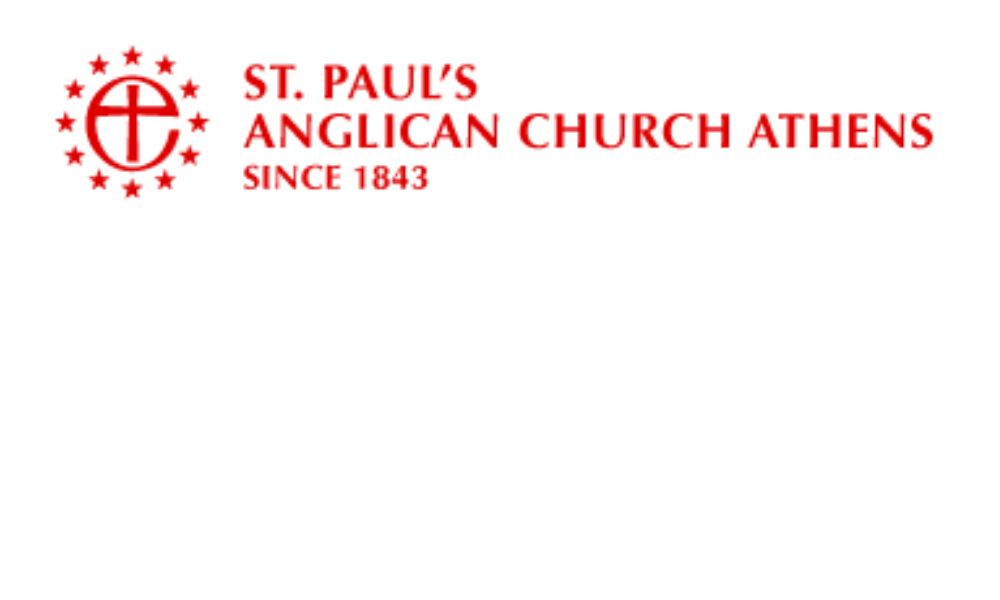 Minutes for the 379th Parish Council Meeting held on 29th May 2022
The first Council meeting following the 2022 Annual Meeting took place at the Swedish Centre in Plaka on 28th May. The following matters were discussed and decisions taken:
Appointments: Jean Mertzanakis, Nelly Paraskevopoulou and Lynn Stavrou would continue to serve as Hon. Secretary, Hon. Treasurer and Safeguarding Officer for the year 2022-2023.
Covid: Mask-wearing in church would cease to be obligatory from June 1st and Churchwarden Trevor was thanked for overseeing maintenance of Covid restrictions at St. Paul's. Online Zoom services had been well-ttended.
Communion: Following a communication from Bishop Robert, Council agreed that the Common Cup be reintroduced on Sunday 3rd July, along with the option of personal intinction.
Finances:  The income deficit for the first quarter was over 10,000 Euros but requests for church hire for concerts (a major source of income) had started to come in. In the 2nd quarter  our 7,000 Euros contribution to the Diocesan Common Fund was due but it should be borne in mind that chaplaincies could apply to this fund for help if necessary, as St. Paul's had done recently. Full payment of a big electricity bill had been made and we would be paying no stipend from 1st August. Treasurer Nelly was thanked for the work she did on a daily basis and Verger Virginia Stevens for dealing with inconvenience and mess caused by the installation of new electricity meters that had involved digging up paving at the entrance to the church.
St. Paul's Newsletter:  Oliver Knight, Cees van Beek and Noelle Barkshire were working on the introduction of a regular online Newsletter, with a printed version available at fixed times during the year
Fundraising & Social Events: A Summer Jubilee bazaar was being organised; Sunday table-top book sales were up and running and Council noted that anyone could ask to organise a fundraising table-top sale; the online Easter promotions had been successful and another one would take place before Christmas; the War Museum had been booked for our 4th December Christmas Bazaar;  financed by a donation, Father Leonard's new St. Paul's History and Guidebook  had been published and could be purchased for 10 Euros – there would be an official book launch event and Council expressed its gratitude to all involved in this project, which would be a fundraiser for years to come; the Patronal Festival would be celebrated in June on the Feast of SS. Peter and Paul, with a Parish Breakfast in the garden; three Quiz Evenings had been held, with more planned in the autumn and Community Connect coffee mornings would recommence before long.
Other News: A frame would be purchased to support the mulberry tree; Oliver was thanked for his work in the garden and a letter of thanks would be sent to Mr. Athanatos at the Athens City Council for a donation of bedding plants; a Diocesan online Lay Discipleship course would be piloted in December and be recommended to all at St. Paul's.
Council would meet again on 9th July, 10th September and 12th November.  The meeting closed with the Grace at 4.10 p.m.
Jean Mertzanakis (Hon Secretary)