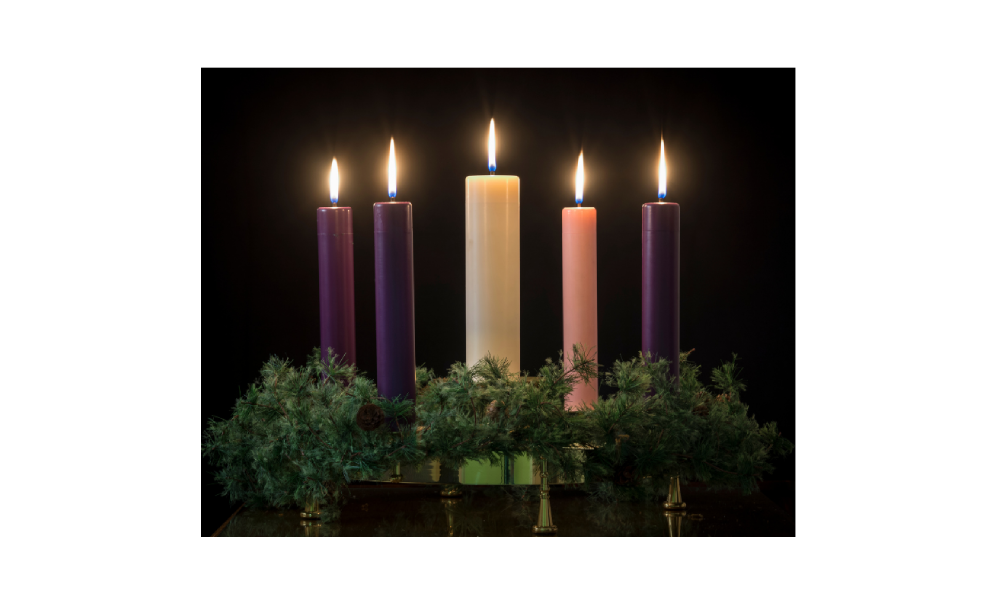 Welcome to our Sunday worship brought to our homes by Zoom.  After the worship we can have a short chat together. The hymns and other shared texts you might know
by heart, or you can print out this service, or you may have a hymn book at home, or you may be happy to listen in silence. Have a candle ready to light when we get to that part of the worship.
The Sunday worship login address remains the same throughout these weeks – see website. Deacon Christine offers a Saturday morning worship option on Facebook. The website will inform you of any regulation changes for December.  From 1st December until 23rd December there will be a service of Night Prayer (Compline) EVERY night at 21.00. Have a candle ready to light in your home. See website for login.
The preacher this morning is Fr. Leonard
Priest:  Grace, mercy and peace from God our Father and the Lord Jesus Christ be with you.
All:        and also with you.
1 On Jordan's bank the Baptist's cry
announces that the Lord is nigh.
Awake and harken, for he brings
glad tidings of the King of kings!
2 Then cleansed be every life from sin:
make straight the way for God within,
and let us all our hearts prepare
for Christ to come and enter there.
3 We hail you as our Savior, Lord,
our refuge and our great reward.
Without your grace we waste away
like flowers that wither and decay.
4 Stretch forth your hand, our health restore,
and make us rise to fall no more.
O let your face upon us shine
and fill the world with love divine.
5 All praise to you, eternal Son,
whose advent has our freedom won,
whom with the Father we adore,
and Holy Spirit, evermore.