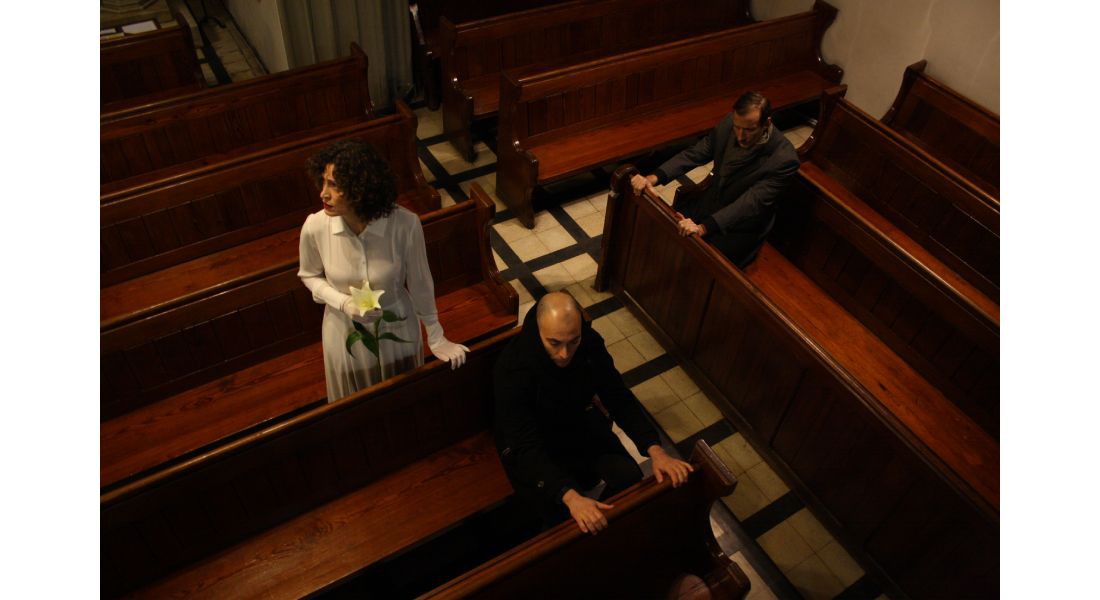 "The Creditors. A autobiography" based on A. Strindberg's play "The creditors"
ASIPKA THEATRE GROUP
*with English surtitles and Greek surtitles for the disabled deaf
Monday 20th May, 21.00, Tuesday 21st May, 21.00 and Friday 24th May, 00.00(midnight performance), Monday 27th May, 21.00 and Tuesday 28th May, 21.00

at St Paul's Anglican Church, 27 Filellinon street, Syntagma, Athens
The group attempting  to transfer the "observer" Strindberg to the field of observation, uses in this work extracts from both personal letters of the author and other letters and texts. The fragments of these letters function as an acoustic environment creating a parallel space of obsessions and ghosts from the world of the author himself and not only. This particular "space" functions as a canvas and scenery of the central drama among the three main heroes of the work.
"We will live in loneliness in green meadows away from people"
(an extract from A. Strindberg's letter to his wife)
The ASIPKA Group was founded in 2007 by the director Dimitris Bitos and the actress Irini Drakou. Since 2007, ASIPKA has more than 16 performances in its assets, both in theatres and in non-conventional spaces (abandoned buildings, public spaces, monuments) as well as four film productions (three short films and one feature film (Fan 2013).
Among other things, the group has been invited to participate at the Athens and Epidaurus Festival in 2012 (Antigoni by Sophocles ), at the National Theatre with the Project Lodes (2011), and also at IETM Athens with the Walk in the Desert Country at the Kallimarmaro Stadium (2013).
Credits:
Directed by: Dimitris Bitos
Dramaturgy: Irini Drakou, Dimitris Bitos
Stage design – Costumes: Angelos Mendis , Lightings: Stella Kaltsou Assistant Director – Production Organization: Theodora Elli Athanassopoulou Assistant Set Designer – Costume Designer: Alexandros Garnavos
Performed by Irene Drakou, Nikos Kamontos, Dimitris Bitos
Duration: 95'
Photos: Alexandros Garnavos Contact: Chrysa Matsaganis
Entrance by tickets: 12 Euros, Reduced (Student, Unemployed, Over 65, People with Disabilities): 8 Euros
Information : 698.77.38.178 (For Reservations)