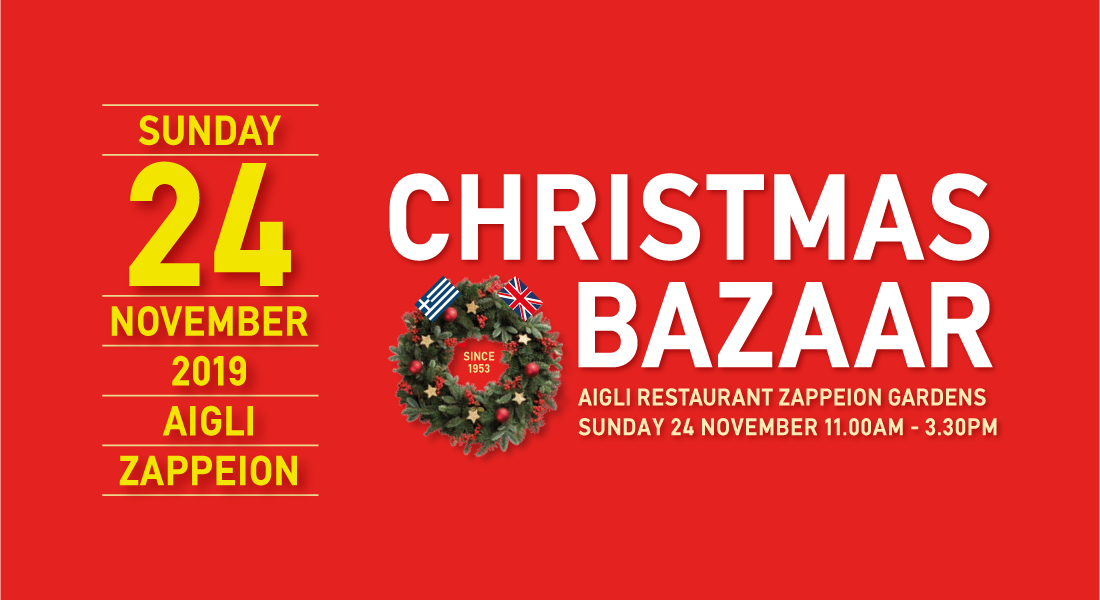 Our 66th Annual Christmas Bazaar will take place on Sunday 24th November at Aegli Zappiou, Athens, from 11.00 hrs to 15.30 hrs. Fantastic prizes to be won, delicious food, wine, books, Gifts, Calendars, Tea Towels, Toys, Good as New Clothes, and many more stalls.
Fr Christmas will be arriving at 12.00 so make sure you don't miss him!
Once again we are asking for your help to make our Christmas Bazaar a success. We need:
> Small Christmas cakes, cakes and biscuits of any kind for our cake stall.
>Sandwiches and Cakes for Refreshments
>Tins or Boxes of Tea
>Home Made preserves & jams
>Books, CD's, DVD's, Toys (only complete jigsaws please)
>Jewellery, stationery, Christmas Decorations
>Bric-a-Brac
>Gifts
>Small prizes for the Tombola, eg perfumes, toiletries, wine, small gifts
>Good quality 2nd hand clothes.
COLLECTION OF GOODS AT ST PAUL'S CHURCH, FILELLINON 27, SYNTAGMA, FROM SUNDAY 17/11/19 TO SATURDAY 23/11/19 BETWEEN 10.00 AND 13.30 HRS.
Do come along – everyone welcome at this happy and enjoyable event.