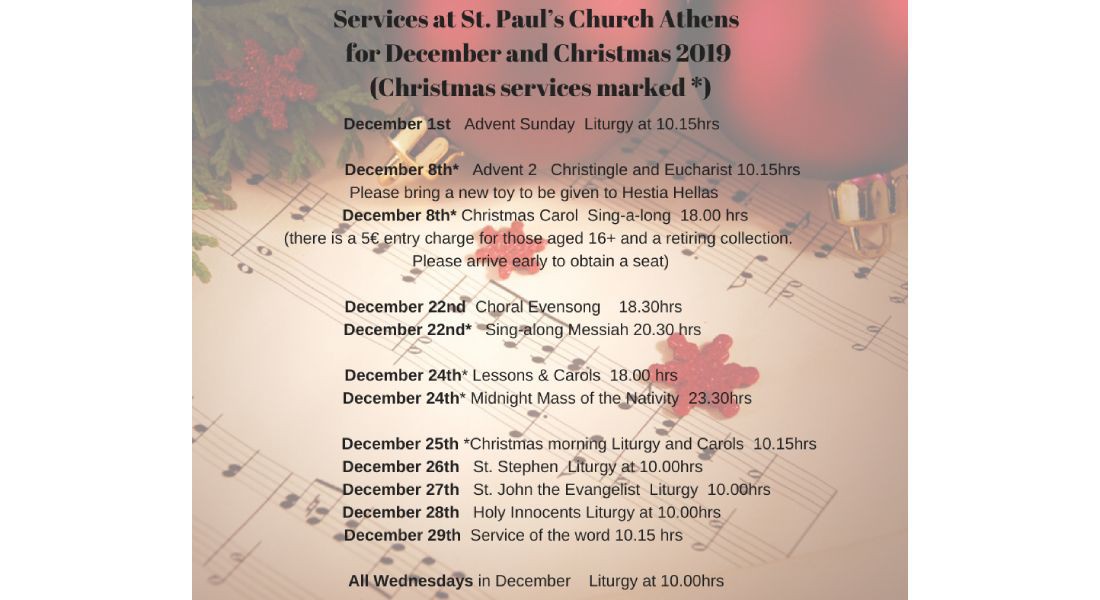 Special Services at St Paul's during December 2019
From traditional to contemporary, there is something for everyone to enjoy at St Paul's this December.
Our festive Christmas singalong on Sunday 8th December, is a hit with the whole family with songs both old and new and traditional carols being sung all washed down with warm mulled wine and Panetone.  Fr Leonard conducting "The Twelve Days of Christmas" is the real highlight of the evening.  There will be a 5€ entry charge for those aged 16yrs+  and a retiring collection.  Arrive early to obtain a seat!
Our Choral Evensong  with the Scola Cantorum takes place on 22nd December and the traditional service of Lessons and Carols on Christmas Eve brings a more reflective side to the season.
There will be no Singalong Messiah this year, but save your voices for next December – we'll be back!
Check out St Paul's Calendar here for full details of dates and times