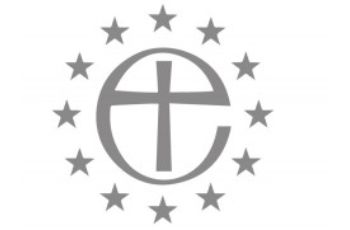 Deacon Chris Saccali – St Paul's Athens
I speak in the name of the Living God, Father, Son and Holy Spirit.
We start where we left off two weeks ago talking about the Holy Spirit, ascension has intervened we have been praying the great novena – the nine days between Ascension and Pentecost  reflecting on the initiative of Thy kingdom Come. Here what Pope Francis had to say on 15th May in his daily missive, journey with the Pope.
' The Holy Spirit wants to stay with us : he is not a passing guest who comes to pay us a courtesy visit. He is a companion for life , a stable presence. He is Spirit and presence. He is spirit and desires to dwell in our spirits. He is patient and stays with us when we fall.He remains because he truly loves us ,  he does not pretend to love us, and then leave us alone when things get difficult.No. he is faithful.He is transparent., he is authentic.'
My only quibble with this inspiring text is the pronoun HE used to describe the Holy Spirit. To aghio pneum, a, a neuter noun in Greek, but it is often thought of as feminine. Think of the worship song the Enemy of Apathy whose first line goes,' She sits like a bird brooding on the waters….' Referring to the Spirit long before the existence of the world. The Old and New testament are full of references to the Holy Spirit as a consistent presence from Creation to new creation.
You can decide for yourself how to best describe the Spirit of the three person Trinity, along with all the descriptions we heard two weeks ago such as Advocate, Comforter and Paraclete. And we may need to consider how our leanings and feelings change throughout our age, stage of life and circumstances.