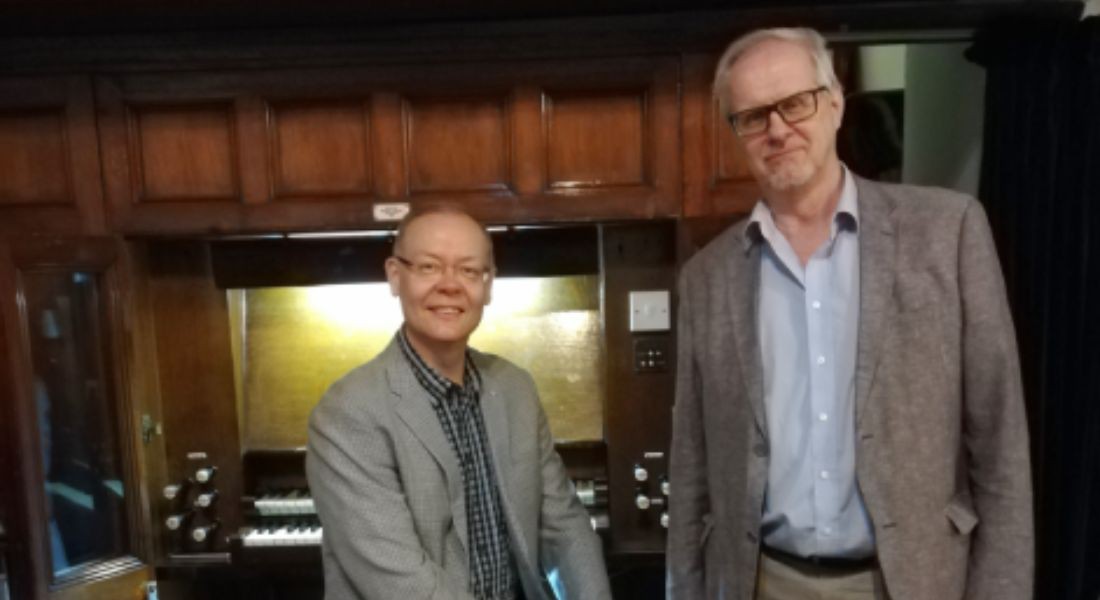 On the morning before the last concert of our very successful 15th Spring Organ Series, we were delighted to welcome Hannu Niemelä, baritone, accompanied by Pauli Pietiläinen on the Organ, who sung the  beautiful 'Finnish prayer' by Taneli Kuusisto, at the end of our morning worship.   Roughly translated, the Finnish Prayer means:  "Bless and preserve us by your Hand. Lead us on the right way, give us strength. You have  all the Power and Spirit."
The congregation sat spellbound as Hannu's beautiful voice filled the church to the rafters and at the end they received a well-deserved round of applause.
We are very grateful to the Finnish Institute for their support for our final concert of the Series, and we hope that all visitors to our Website will keep a look out next year for details of our 16th Spring Organ Series.
For more information regarding Pauli Pietiläinen and Hannu Niemelä, please click Here.