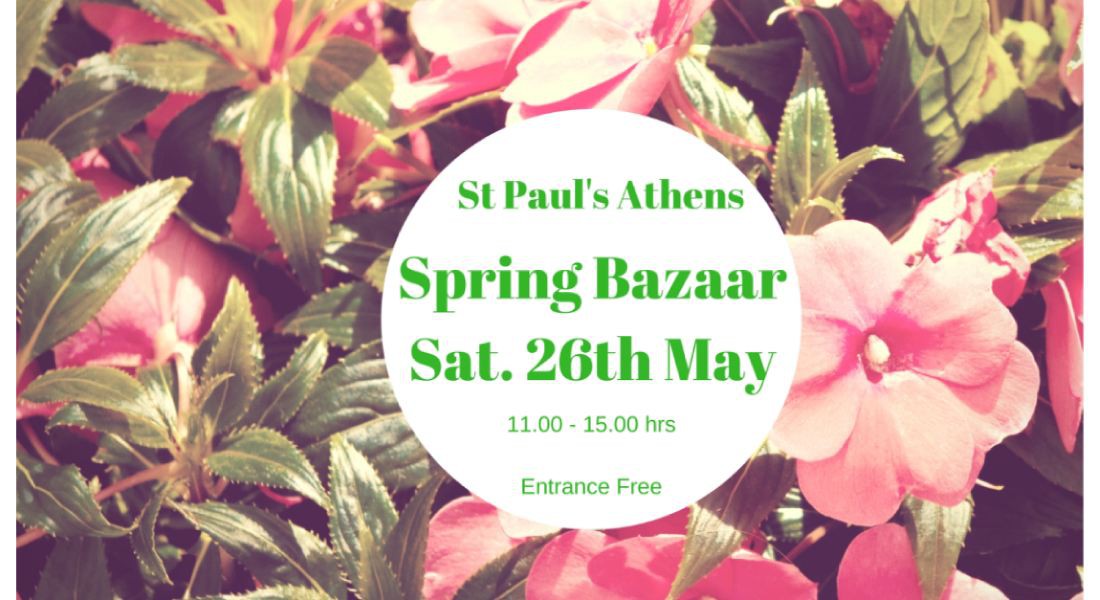 St Paul's Spring Bazaar
Saturday 26th May dawned bright and fair. Despite it being a holiday weekend we were hoping for a good attendance at the Bazaar.
The stallholders arrived early to set out their goods, and the bunting and Union Jacks were hung up around the perimeter of the Church to add a colourful flavour to the proceedings and to advertise this particularly "British" occasion.
By 11.00 people were queuing up at the gate to get in.  Fr Leonard rang the bell and the gate was opened!  There was an immediate rush to the Jewellery Stall where the three Ladies had their hands full keeping up with the sales.  The Book Stall also did brisk business and soon all the other stalls were busy selling.
As always the  Food Court, with Sandwiches, Cakes, light refreshments and drinks, together with the Preserves Stall,  were extremely busy and very popular.  Umbrellas had been put up to provide welcome shade and benches and chairs were available for people to sit and enjoy their food and drink.  A blackboard easel had been put up outside and we welcomed many passers by who came in to have a look around and partake of some refreshment. It became a social occasion as people stayed and chatted for a long time.
Fr Leonard was on hand to talk to anyone who wanted to know more about the Church and many visitors took the opportunity to have a look inside the church.
The raffle was drawn at 2.30pm and the lucky winners went home clutching their prizes.
Chairs, tables and umbrellas were packed away at the end of the bazaar and everyone returned home tired but satisfied with how the day had gone.  The next day the treasurer produced the final total from the bazaar and we had made a record 2,600€.
As usual our especial thanks go to our friends at La Chocolatiere for providing us with delicious food, and our friends at Ktima Kokotou Winery for donating bottles of wine for raffle prizes. A big thank you too to all the stallholders and helpers for their hard work.
Our next bazaar will be the Annual Christmas Bazaar to be held at Aegli Zappiou on Sunday 25th November so keep an eye out for notices on our website and facebook page.