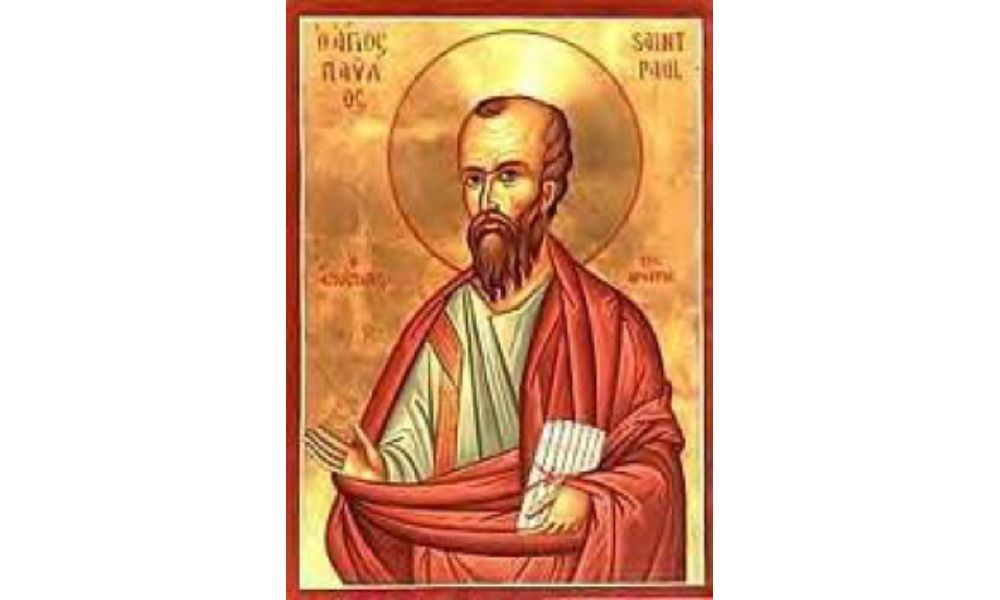 Pastoral Letter from Fr Leonard
The Anglican Church in Greece (Church of England) St. Paul's Church
6th May 2020
Dear Friends at St. Paul's,
You will be sad to hear of the death of Mr. John Day, a former Churchwarden of St. Paul's. John died on Monday 4th May. He requested a cremation, but also a service of Thanksgiving at St. Paul's. Information about the Thanksgiving will be sent out in due course. May he rest in peace.
Greece has been remarkably fortunate, 'blessed', by having very low numbers of COVID-19 infections and deaths. This has been due in large part to two factors; firstly quick and decisive action and advice from the Government, and secondly the responsible way in which citizens and residents of Greece reacted to the situation.
Gradually we are experiencing an easing of 'lockdown' restrictions, but with a constant mantra of behaving sensibly, continuing with hand hygiene, social distancing, and the wearing of masks on public transport and in shops. Fines are still in place!
From 4th May places of worship were allowed to re-open for personal piety reasons (prayer, candle lighting etc). Our verger, Virginia, attended St. Paul's on 4th and gave the interior a very good clean with disinfectant, and from Tuesday 5th May the church is open again from Tuesday-Saturday, 10.00-14.00 each week. Social distancing and sanitization measures are still in place.
From 17th May churches can be open again for public worship, but with restrictions in place until further notice. There must be a space of 2 metres between each person. This means that the absolute maximum we can admit is 45-50. This allows 2 people per pew. Masks are recommended by the Government, but not mandatory. We have also received very helpful 'highly recommended' proposals from the bishops that enable a sensible, phased  re-opening of churches in the diocese.
During these last 2 months Deacon Christine and I have tried to provide you with pastoral support, recorded sermons, Facebook meditations, printed services and sermons, and since Easter Sunday a weekly Zoom gathering which has allowed us to 'meet up' and worship together. I hope you feel that we have tried our best to make supportive provisions for you during these demanding weeks. The most we have had at our Zoom Sunday service has been 57, which is excellent, as it also allows friends of St. Paul's congregation to worship with us from America, Canada, UK, and more closely, Crete, Tolo, and Skopje in the Republic of North Macedonia. Personally I have rejoiced in these worship encounters. I am astounded that I have managed the technology!!
Our way forward should mirror the cautious approach of Government 'easing' of restrictions, and May 17th does not mark a return to 'normal' for us at St. Paul's. What I present to you, with the support of the Churchwardens, represents a measured approach, which I hope you will find acceptable.
From May 4th Paul's is open again (normal opening times) for private prayer
From 17th May there will be a short, said, Liturgy at 12 noon each Sunday.


The maximum we can admit is 45-50. Social distancing and sanitizing is required and you will be assisted with this when you arrive at church. Masks are recommended (but not mandatory). Our recommendation is that only those who live within walking distance, or who can travel alone by car should attend. Anyone with an underlying illness or 'vulnerability' should not yet attempt to attend the Liturgy. No one should yet use public transport unnecessarily.

From Wednesday 20th May the 10.00am Liturgy will resume (distancing etc in place)
The safest social distancing is still to remain at home except where absolutely necessary so there will continue to be a Zoom service provided on Sundays, opening at 10.00am. The presence of Christina will continue to allow us to sing hymns at this service.
From Wednesday 6th May there will be a Zoom short evening service at 18.00hrs. Login details are on our chaplaincy website. This will be provided until the end of June, and may continue if it proves to be popular.
From Friday 8th May there will be a Zoom bible study provided. Numbers cannot be too big for this to work effectively, so please contact me (Fr. Leonard) by email to receive the login details. This will continue until the last Friday in June, and resume again later in the early Autumn.
At some future point we will re-introduce choir, singing, coffee etc. and review how we use Zoom effectively in the life of our congregation.
Ascension Day is Thursday 21st May. There will be a Liturgy at 10.00 at St. Paul's (distancing etc in place)
Church Finances. This is going to be a very challenging year for our finances. We hope that each week we are all setting aside the usual amount that we would offer to God in service of his church. One very definite way you can help is to arrange for electronic bank transfer of your offering. This will help us straight away with cash flow. Bank details are at the bottom of this letter.
We continue to hold each other, our family and friends, in prayer, as well as all who have worked tirelessly for our society during these weeks in food production and delivery, security, health care, and municipal services.
Fr. Leonard, and the Churchwardens
Bank details:
The Anglican Church in Greece (including St. Paul's) is self financing, and receives no income other than from the generosity of those who worship here. We are a legal body and we pay tax. Our tax number is 997073090. If you wish to donate direct to our bank (IBAN) the account with Piraeus Bank is:  'The Anglican Church in Greece, St. Paul's Athens  GR 820172 0500 0050 5008 6327 479'  Swift code is  PIRB GRAA

www.anglicanchurchathens.gr

https://www.facebook.com/AnglicanAthens/

@AthensAnglican