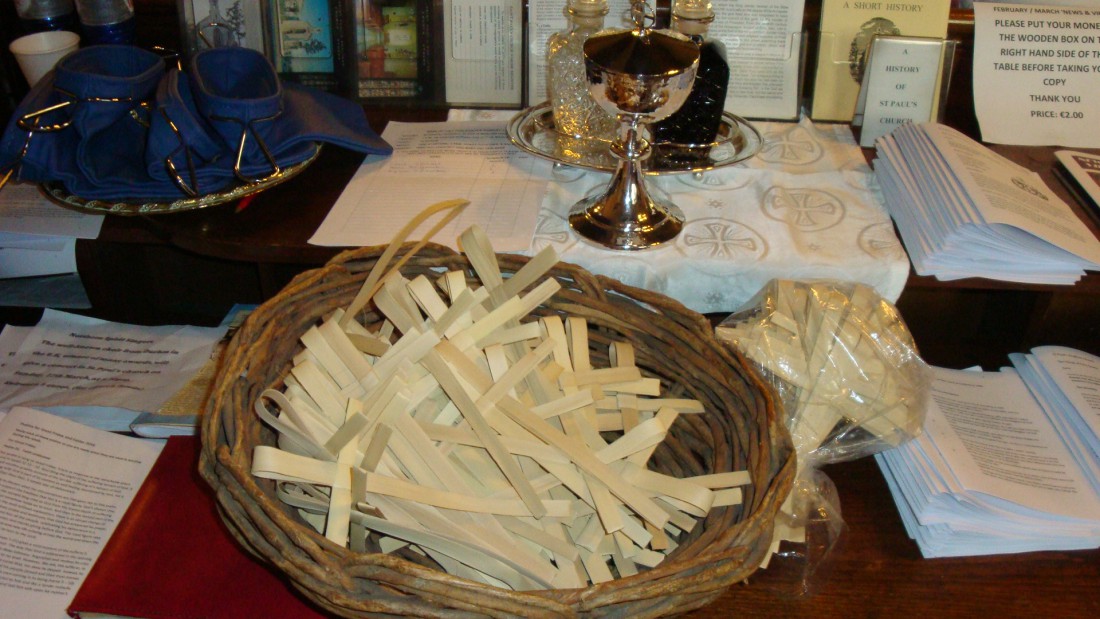 Palm Sunday 2016 at St. Paul's
Jean Mertzanakis, honorary secretary of the Anglican Chaplaincy in Athens, shares the particular atmosphere of Palm Sunday at St. Paul's this year.
Palm Sunday this year fell on the same day as an Athens Half-Marathon, which closed the city centre, thus making it difficult for some people to get to St. Paul's. One of our most senior members, Mr. John Day, was taken on a long detour, but still arrived in good time, proving that perseverance pays!
The Palm Sunday readings were beautifully delivered and the traditional hymns for the season took us back to school days. The congregation, carrying their palm crosses, processed around the church on the flagstone pathway between trees and plants in their Spring greenery. The service ended with "There is a green hill far away" and coffee and biscuits were served in the garden, as usual, but this time accompanied by the clapping and cheers of Marathon spectators as the last of the  runners continued past the church on their way to the finishing line.
Life in this ancient capital is full of surprises and this year the time of the Good Friday service has been changed to 3pm rather than mid-day – this is to avoid a clash with the the annual parade of Greek armed forces and military hardware that rumbles past the church each year on Greece's Independence Day.