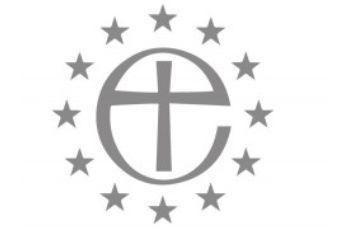 Mothering Sunday 22nd March 2020: EXODUS 2:1-10, PSALM 127: 1-5, JOHN 19: 25b-27
Deacon Christine Saccali of St Paul's Athens preached live from her home in Athens.
May I speak in the name of the triune God, Father, Son and Holy Spirit AMEN
Pope Francis tells of this encounter with a young person of our times but before Covid-19 restrictions:-
"Let me share a story with you. Chatting one day with a young man, I asked him what sort of things made him unhappy. A strange question maybe as usually we ask the opposite question what makes you happy? His reply came back when my mobile phone battery runs down or I lose my connection to the Internet. The Pope asked him why. Father, he answered, it's simple I miss out on everything that is going on. I am shut off from the world, stuck in these moments, I jump up and find a charger or a wi-fi network and password. Pope Francis continues; that reply taught me something. It made me think that the same thing can happen with our faith. We are all enthusiastic but after a while our bandwidth can fade slowly and our connection to Jesus along with it. Then we become unhappy and disconnected because our batteries are dead. If we are not careful the background noise of the world overwhelms us."
During this difficult period, we are more likely to be tuned into news broadcasts as the pandemic of Covid-19, the media and its far reaching consequences may overwhelm us, and every part of our lives including our faith. But the background of the world as we knew it may have faded away. People in stricken Italy talk of hearing the birds in the cities, of course they were always there, but they were drowned out by busy noise. Italians confined to their apartments opened their windows or balconies and burst into song or music. That went viral in a good sense of the word.
I am in touch with friends in Italy and they tell me of noticing the small things and how they have become the important things. Father Malcolm Bradshaw, now in Venice, talked about being alone in St George's church last  Sunday where public worship has been suspended for over a month now, and saying the morning office as we are doing.  On his walk back he noticed a seagull fishing out a soft shelled crab and eating it. Normally or usually we would not notice these things. Take time to do so now we have plenty of it on our hands.
In the Western Calendar today we are celebrating the fourth Sunday of Lent, refreshment Sunday and Mothering Sunday. We have given up a lot this Lent more than we foresaw.We may not have our traditional posies that were due to be given out or be gathering together in church but we are here virtually. Please include others and share this service online. We may not be mothers, grandmothers or still have our own mothers or have had an easy relationship with them but we can be grounded and linked to our mother church in this case St Paul's.
And we can connect others via social media and websites. We can go viral and build community by praying and saying the daily office. We can tune in to Lent disciplines. We could have a phone tree by calling the people we know are isolated or lonely or unable to use online resources. Better still we could teach them to use a computer or mobile phone and help them or supply them with reading material or shop online.
We as Christians, along with all citizens of this world, have a duty of care to others, a duty of self care and to act for the common good in relationship with others. I have long struggled to find a Greek, translation for this concept. The media recently has been calling it solidarity allilingi (αλληλεγγθη) in Greek. Tetris Adarhom of WHO the World Health Organization says:  The amazing spirit of human solidarity must become more infectious than the virus." Solidarity is a response it does not come automatically. For me, these are the Kingdom values that I hope we as a community of St Paul's live out all the time not just now in times of crisis, isolation and turmoil.
Our scripture readings today show how others in very hard situations thought to save and connect people. One of the stories I have been revisiting and enjoying recently is Into the Wilderness and the Book of Exodus. God's people were in exile in Egypt and Pharaoh was scared his power and status were going to be usurped by the Israelites so he ordered all of the Hebrew baby boys to be killed. The brave midwives refused to do this in their own way. In our passage we hear of Moses being saved. Please don't think of this in a romantic Moses basket way but of life and death situation and God's saving power working through the women. Get out your bible or go online and find a translation which is accessible to you and read Exodus again, either  a short passage at a time or get the free app Lectio 365 where there is a short daily devotional which is helpful, thought provoking and calming.
In our other set passage from John's gospel, we hear that although Jesus is at the very end of his mortal life and in great pain and torture, he sorts out care for His mother Mary and connects her to his beloved disciple and friend. As in the next few weeks we approach the cross, this passage is very poignant yet inspiring. Let us stay connected and go viral with goodwill and support.
Our service sheet is taken from the Mothers' Union whose prayer is this:
All this day, O Lord,let me touch
as many lives as possible for Thee
and every life I touch, do Thou by Thy Spirit
quicken.
Whether through the word I speak,
the prayer I breathe
or the life I lead.
So how do we reach out and touch others when we are confined to social distancing? I have been very touched by messages of support from all over the world recently. Pope Francis has more to contribute from last year's youth conference in neighbouring Skopje: "Each of you are called, like Mother Theresa, to work with your hands, to take life seriously, and make something beautiful of it."
He went on: "Now at my age – and I am not young- do you want to know what I think was the best lesson I ever learned? It was how to talk to people face to face.
We have entered into a digital age, but actually we know very little about communication. We are all connected but not really involved with one another. Getting involved requires life; it calls for being there and sharing the good times but also the not so good times. "
That is so true as we travel through these uncharted waters together. We are all in the same boat, all over the world whatever your status, actually that is what I think some people find most scary. But you will find Jesus right there beside in the boat, if you find him in your heart. God be with you.
AMEN