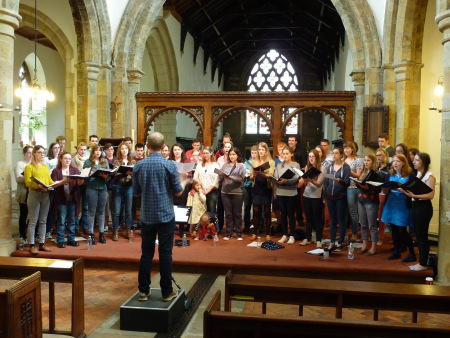 From Durham to Athens: the Northern Spirit Singers at St. Paul's
The voices of the Northern Spirit Singers will fill St. Paul's on the 27th March at 8:30pm bringing joy to all who attend. An outstanding choir with numerous awards to their name, they promise an exceptional evening – so do come and join us! Tickets at the door: €5. Venue: St. Paul's Anglican Church, Philellinon 27 & Amalias Avenue, metro station: Syntagma.
Founded in September 2000 by a group of friends from the National Youth Choir of Great Britain, the Northern Spirit Singers are a choir made up of recent graduates and current students of Durham University, but which also welcomes singers from all over North East Britain, and includes many of the region's music teachers.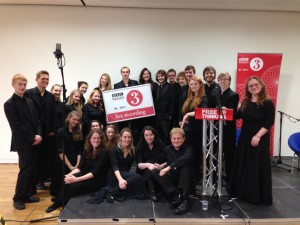 Over the past 15 years, the Northern Spirit Singers have firmly established themselves as one of Britain's leading choirs and have earned a reputation for performing the world's best choral music to a high standard, in a relaxed and enjoyable manner.
The first stepping stone on the road to fame was as early as 2002, when the Northern Spirit Singers won the prestigious Mrs Sunderland Music Festival in Huddersfield and recorded their first CD; this was followed by the recordings of "There in Spirit" in 2005, "Spirited Away" in 2008 and their special birthday album "Ten" in June 2011. Their first digital album, Cantus Mundi, was recorded in 2015 (and is available for download on iTunes, Spotify, Amazon and all other major music sites).
Milestones along their route to the highest British accolade of "Adult Choir of the Year 2014", awarded at the Royal Festival Hall in London, include their 2011 participation in the "Venezia in Musica" International Choral Competition, where they won first prize in the secular music category, came runners up in the sacred music category, and received the "Outstanding Performance" prize for Bogorditsye Dyevo by Rachmaninov.
In recent years, the choir has toured in Holland, Spain and Belgium – and this year they are coming to Greece! To St. Paul's Anglican Church in Athens on the 27th March and then to Cephalonia, where they will perform at the Kefalos Theatre, in Argostoli, on the 30th March. The programme, featuring a twin repertoire of sacred and secular choral music, is the following:
● Salve Regina (To The Mothers in Brazil) – Hail, holy Queen, Mother of Mercy, by Lars Jannsson
● Ave Maria – Hail Mary, full of grace, the Lord is with thee, by Hector Villa-Lobos
● Os Justi – The mouth of the righteous utters wisdom, and his tongue speaks what is just, by Anton Bruckner
● Virga Jesse – The branch from Jesse blooms: a Virgin brings forth God and man, by Anton Bruckner
● Christus Factus Est – Christ became obedient for us, even to death on the cross, by Anton Bruckner
● O salutaris Hostia – O saving victim, opening wide the gate of Heaven to us below, by Phillip A Cooke
● Die mit Tränen säen – They that sow in tears shall reap in joy, by Johann Schein
● O Gladsome Light, by Sergei Rachmaninov
● Terra Tremuit – The earth trembled, and was still when God arose to judgment, by William Byrd
● Phoenix Agnus Dei – Lamb of God, you take away the sins of the world, have mercy on us, by Ola Gjeilo
● Armottoman Osa, by Mia Makaroff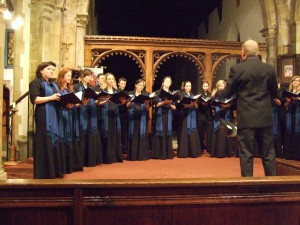 ●Ecco Mormorar L'onde, by Claudio Monteverdi
●Penance and Remorse (from "Little Match Girl Passion"), by David Lang
● Weather Report, by Bob Chilcott
● My Soul's Been Anchored in the Lord, by Moses Hogan
● Blackbird/I Will,  by John Lennon & Paul McCartney (arr. Rathbone)
● Africa, by David Paich & Jeff Porcaro (arr. Lawson)
● That Lonesome Road, by James Taylor (arr. Carrington)
● September, by Maurice White (arr. Carbow)
Hesitating? Don't! Come and let the Northern Spirit Singers' voices lifted in rejoicement take you on a journey that uplifts the soul.