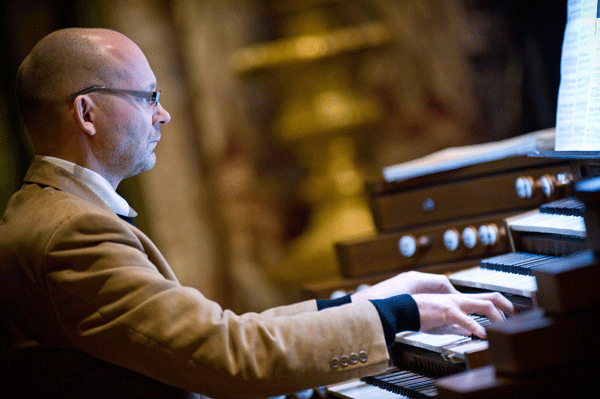 An organ concert for Scandinavian Church celebration
Swedish organist and composer Erland Hildén is giving a concert on Friday 13th May, at 9pm, at St. Paul's Anglican Church, Philellinon 27 & Amalias Avenue (metro station: Syntagma), as part of the celebrations marking the 40th anniversary of the Scandinavian Church in Athens. Donation at the door €10.
The programme comprises works by Bach, Brahms, Buxtehude and Tunarf, as well as the musician's own opus "Four Animals for Organ", composed of four parts: The Snake, The Jaguar, The Hummingbird, and The Eagle (in fact, the four archetypal animals representing the four points of the compass -respectively South, West, North, East- and which, in Mayan culture, represented core values linking humankind to the Universe: knowledge and healing, transformation, courage, and self-transcendence).
Since 1998, Erland Hildén is the organist and choir master in the parish of Örgryte in Göteborg, a church with two amazing organs: a 4-manual Barockorgan (Schnitger) and a 3-manual Willis organ dating back to 1871. Born in 1963, Erland Hildén has a sound track record, with studies in the universities of Arvika (music teacher), Stockholm (church music), Göteborg (choral music), and Piteå (concert organist), performances on Swedish radio and television, organ concerts both in Sweden and throughout the European continent. He is also a composer, with over 60 works to his name…
Do note that a simultaneous live projection on to a cinema screen will allow you to watch Erland Hildén's performance "from up close", meaning that his concert at St. Paul's Anglican Church to celebrate the 40th anniversary of the Scandinavian Church in Greece is truly an event to look forward to and attend!
If you would like a foretaste of Erland Hildén's organ music, you can download and stream "Meditation and Euphoria" recorded with the Proprius label by clicking here!