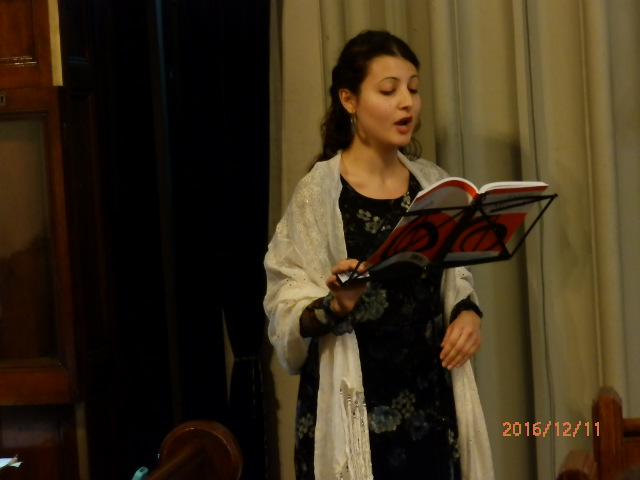 The Singalong Messiah
Handel's Messiah Sing Along
Sunday 11 December 2016
St Paul's Anglican Church in Athens was filled with a chorus of voices as members of the public, choirs and professional soloists took part in a Sing Along performance of Handel's Messiah.
The Soloists, Sophia Karvouna – Soprano; Effi Minakoulis – Contralto; Irine Vourou – Soprano; Stavros Beris – Tenor and Vasilis Georgiou – Baritone, sung the beautiful arias that are so well known:- "Oh thou that tellest good tidings to Zion", "And the glory, the glory of the Lord", "I know that my redeemer liveth" and "The trumpet shall sound". They were joined by members of the choir of Deree School, members of the Alumni of the Music School of Pallini and members of the public, who made up the Chorus.
At the very end, the Soloists, Chorus & Audience all came together to sing a resounding rendition of "Hallelujah", which was repeated even more enthusiastically after the promise of a glass of wine to follow!
Stephen Atherton, Head of Campion School, again played the organ with expertize. Under the direction of Jason Marmaras, the Conductor, the music and singing achieved great heights.
We are very grateful to Jane Mandalios for once again organising this Christmas treat.