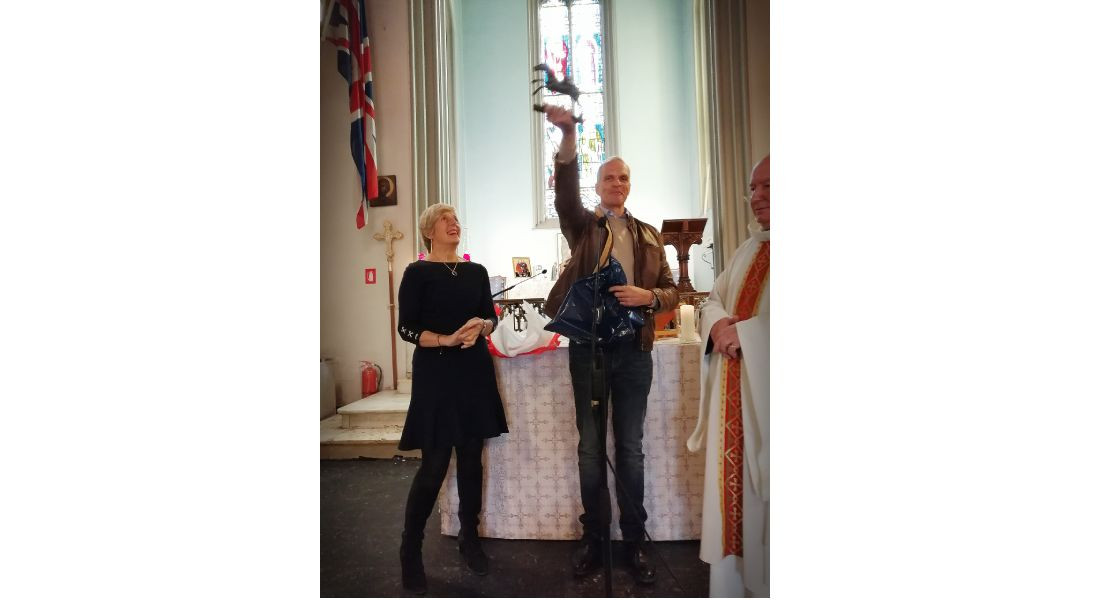 Thank you St Paul's
Dear friends
Through our Facebook and Web pages we'd like to thank you all for the beautiful ornament which you so kindly presented to us on our last day at St Paul's.
It has been our pleasure and an honour to serve the community and in turn we thank you for the warmth and friendship that has been extended to us.  We believe that you will be a hard act to follow as we look for a new Church Community to belong to.
Your statue now has pride of place in our sitting room and will serve as a constant reminder of our time in Athens as well as a tug on our heartstrings to come back to Greece where we have both left a little piece of our hearts.
Please share this with anyone who might not be able to view this as we extend to them and to you all our sincere thanks.
With love from Nigel and Caroline xxx