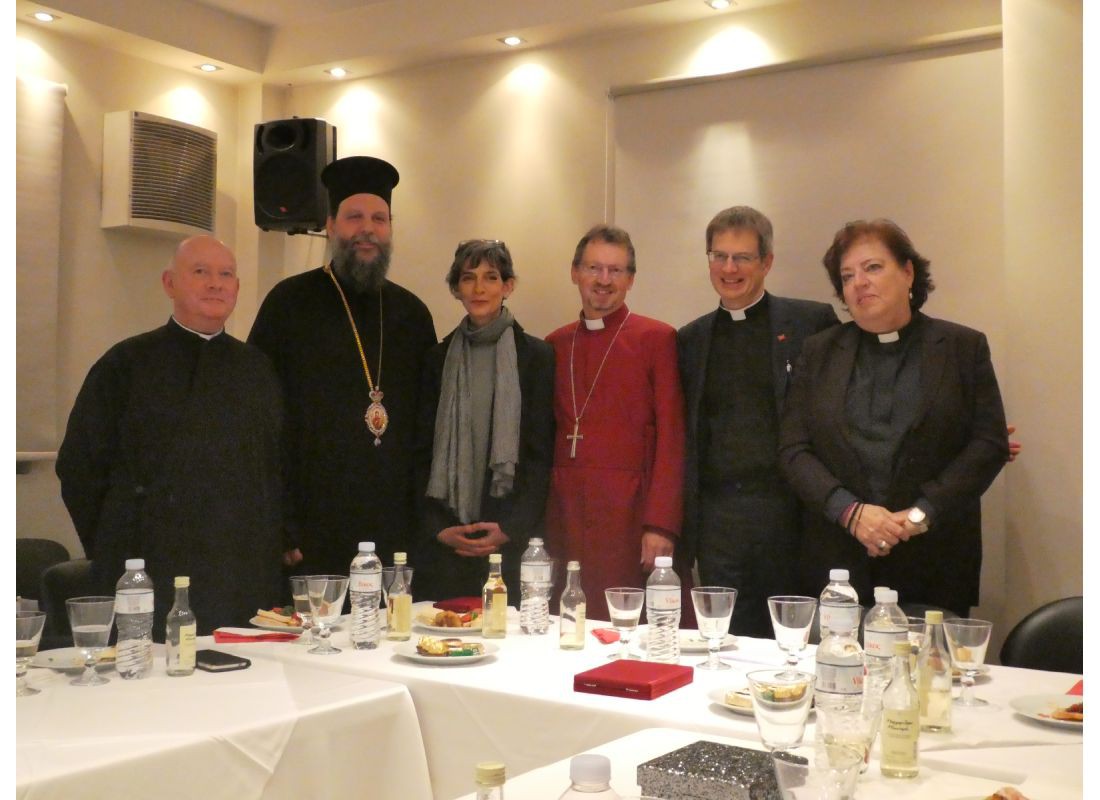 On Saturday 2nd February around 25 people met at Apostoli, the Social Mission Arm of the Orthodox Church.
Members of USPG, The Anglican Church and the Orthodox Church as well as various charities who have been helping with the outreach of its mission, met together to celebrate the bonds of solidarity and friendship that had been forged since 2015 when Greece found itself at the centre of the refugee crisis.
Bishop Robert spoke of how, during his tenure, Europe had suffered from two crises – the Financial and the Refugee, and Greece, one of the poorest members of the European Union, had found itself at the forefront of both; a situation manifestly unfair to the Greek People. But the Anglican Church in Athens and the Orthodox Church stood together and forged a partnership, together with USPG,  to help alleviate the suffering of those caught up in the crisis;  USPG have been vital in this work helping to channel over €400,000 through St Paul's to people in Greece suffering from these crises.
"Church in the Street" distributes food twice a day to over 900 homeless and impoverished Greek families as well as refugees.  Two hostels have been set up for Women and unaccompanied minors who are most at risk in the camps, and organisations such as Medin, Lighthouse and Hestia have been given funds to help them to expand and continue their important work.