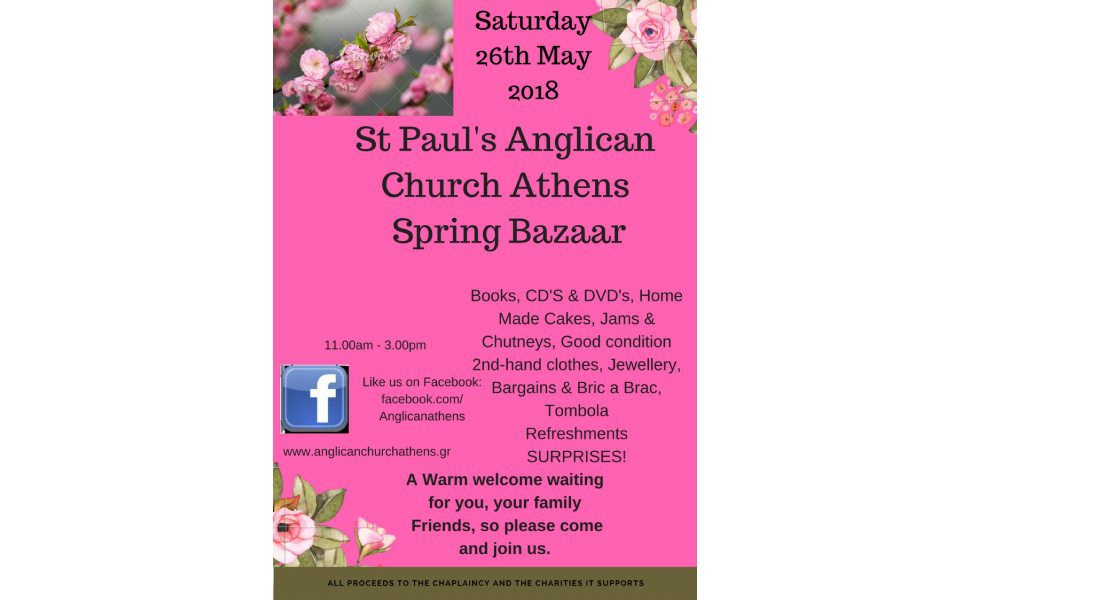 St Paul's Spring Bazaar May 26th 2018
Our annual Spring Bazaar will be held in the grounds of St Paul's on Saturday 26th May between 1100 -1500 hrs
Stock up on your reading books for your beach holiday, or find the dvd of the movie you keep missing.  Peruse our bric a brac stall for bargains and take a look at the beautiful jewellery on sale. Good quality nearly new clothes, Jams & preserves and British Tea and Commemorative items will be available.
when you have finished shopping, take the weight off your feet with our delicious refreshments and have a beer or a soft drink or even a glass of Sangria!
Do come along and support St Paul's.  All proceeds go towards supporting the Chaplaincy and its outreach.
We look forward to seeing you there.