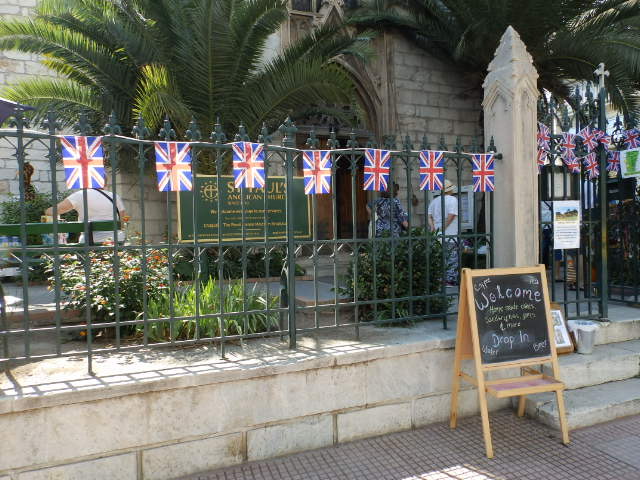 St Paul's Spring Bazaar
Our Spring Bazaar will take place in the gardens of St Paul's on Saturday 18th May between 10.00hrs and 14.00 hrs.
Come along and enjoy yourself. Catch up on your reading at our extensive book stall, or find the latest blockbuster DVD. Find a hidden treasure at the Bric a Brac, treat yourself to a new piece of jewellery or stock up on English Tea and souvenirs. For those who like a flutter there is a Tombola and a Raffle with some lovely prizes.
After all that shopping take the weight off your feet at the Food Corner where there will be some delicious goodies to eat, home made jams and preserves to buy and a glass of wine, Sangria, or even a G&T to wash it all down with!
Bring your parasols, tell your friends and come and enjoy a day out at a little oasis in the heart of Athens.
Nearest Metro Syntagma, and Filellinon is well served by Trolley and Blue buses.
See you there!
div class="ae-embed-org-plugin" data-type="org" data-title="false" data-id="6003915″ data-height="" data-width="" data-transparency="true" data-header="0″ data-border="0″ data-layout="center" style="width: 100%;"> </div> <script src="https://allevents.in/scripts/public/ae-plugin-embed-lib.js"></script>