St. Paul's Harvest Festival
The Harvest Festival celebration takes places on Sunday 18th October at the Kokotos Estate, Semeli Str., Stamata, Attica 145 75. We warmly invite you to join us in celebrating this year's harvest in the winery's beautiful surroundings.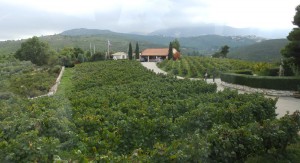 A coach will be departing from Michalakopoulou street (behind the Hilton Hotel) at 10:oo hours sharp. Coach seats are available on a first come first served basis.
The Harvest Eucharist service begins at 11:00 hours and will be followed by wine tasting and a buffet lunch.
For tickets and all enquiries please contact
Lynn Stavrou: 6938 325088, 2111 838414