St Paul's Harvest Festival – Sunday 22nd October 2017
Last Sunday, the congregation of St Paul's made a 'marathon' effort to reach the coach taking them up to the Kokotos Winery in Stamata, Northern Athens, to celebrate their Harvest Festival.
There, in the Sunshine, surrounded by Vines, we gave thanks and sang praise to our Creator for his Creation. During the Service Fr Leonard gave a sermon in which he said that Harvest reminds us of our relationship both to Creation and to the Creator. Read the full text of the sermon here.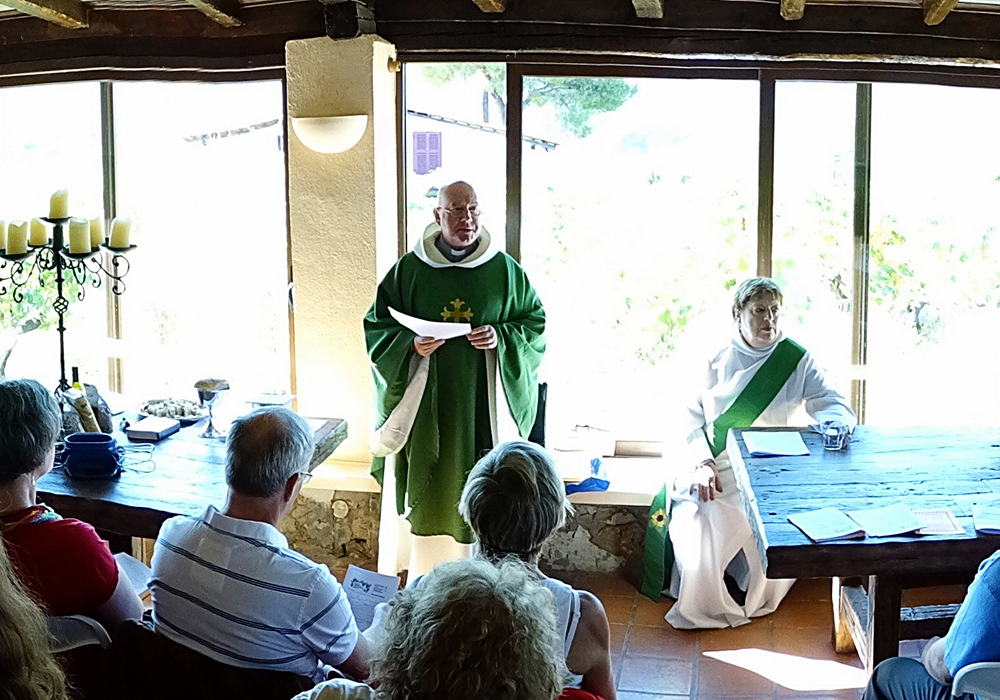 After the sermon, our Churchwarden, Nigel Daniels, stood up and gave a brief speech of thanks to our outgoing Chaplain, Revd Canon Malcolm Bradshaw and his wife Olga. He thanked them for their Service, Inspiration and Friendship and presented them with gifts from the congregation.  Fr Malcolm gave a short address, thanked Fr Leonard and the congregation and then he introduced the Peace and invited us to share Christ's Peace together.
After the service ended, we went into the garden where, under the brilliant sunshine, we had a taste of the wines of the vineyard and ordered some bottles to take home with us.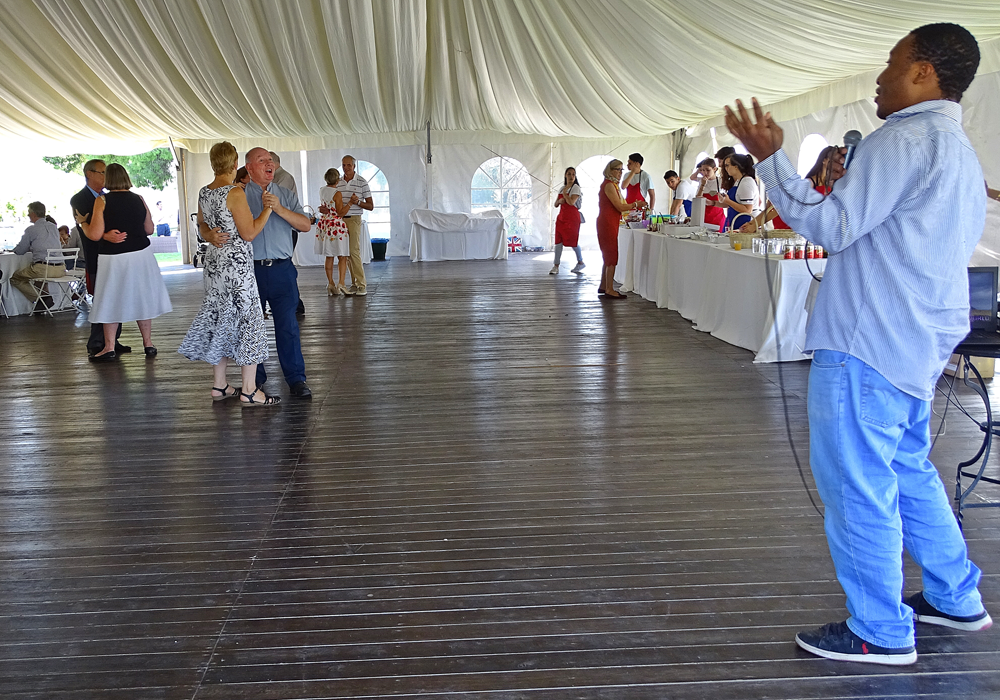 Suitably merry, we walked down through the lovely grounds to the Grand Marquee where tables and chairs had been set out ready for us to enjoy the delicious buffet lunch which was waiting to be served.
As we chatted to friends old and new, we were serenaded by Lisa Lewin who soon had people on their feet dancing. Fr Leonard and his wife Lynne took to the floor to lead the dancing as one of the African members of our congregation sang two brilliant renditions of "What a wonderful World" and "Moon River". In addition, our Church Choir had prepared a surprise for us and gave us their humorous rendering of "Yellow Submarine" complete with wigs and props. It turned out to be a "swell party"!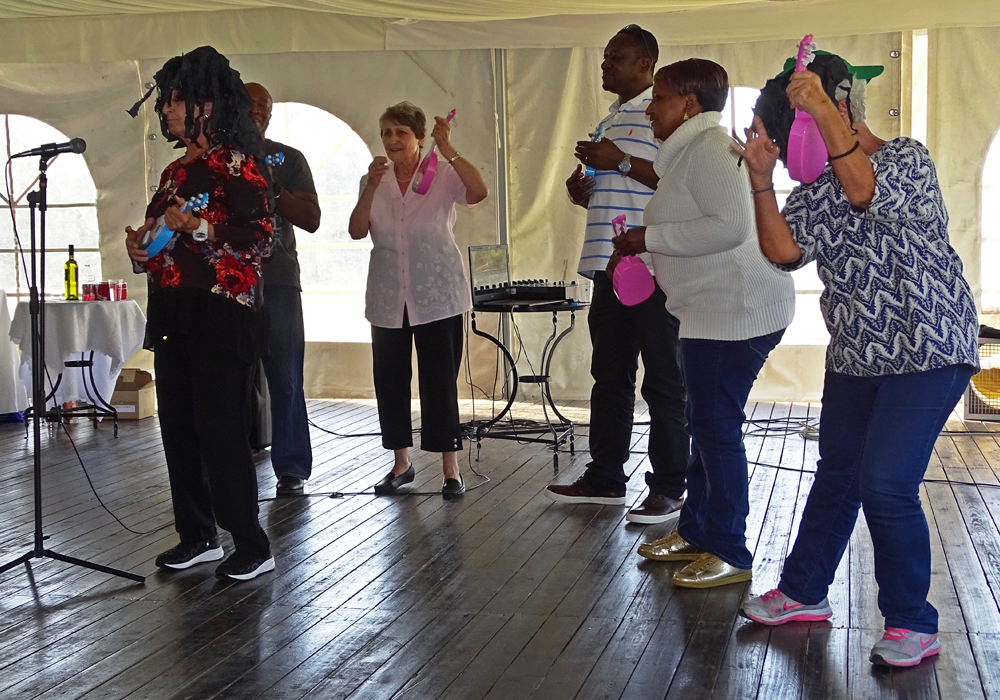 All too soon it was time to pack up and with many "Goodbyes", "Farewells", "Bon Voyages" and a "Ciao", we said a final 'goodbye and thank you' to Fr Malcolm, Olga and their daughter Polina, and climbed back onto the coach for our journey home.
As always, our grateful thanks to the Kokotos Winery for their Hospitality.  To Tony Gabriel of La Chocolatiere for helping us out with the Buffet Lunch and to the family of Janet Halvanci who always provide the coach free of charge for us to travel up from the centre of Athens to the Winery in Stamata and last but not least to the students from Kosteas-Gitonas School for giving up their time to help serve and clear away the lunch.
Photographs kindly taken by Mr Christopher Ambatzi-Crecy