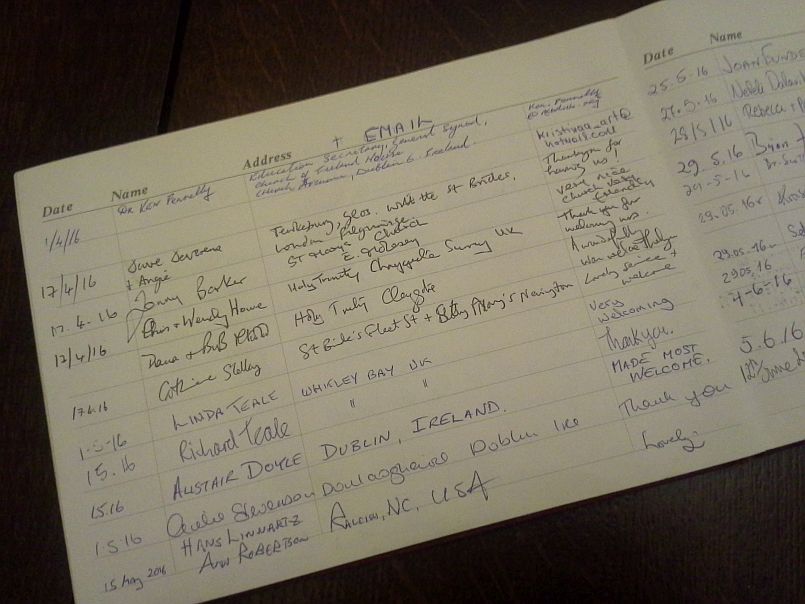 St Paul's – a focus for visitors
As soon as the door to St Paul's is opened visitors enter.
This is partly due to St Paul's being mentioned in most Athenian guide books. Most Sundays visitors share the service with us. St Paul's is also a focus for pilgrim groups. A quick glance in the 'Visitors Book' reveals the spread of countries from which these visitors come. During the past twelve months the largest number of entries is made bythose from Italy, USA and Great Britain. Other entries are by visitors from as far afield as China, Poland, Uganda, Argentina, Australia, Canada, Ireland, Cyprus, the Channel Islands, the Philippines and France. Entries by visitors from mainland Greece and the Greek islands are also evident. Often, complementary remarks are attached such as, 'I thank you for a beautiful service'; 'Made most welcome'; ' Very nice church, thank you';'A beautiful oasis'; ' A blessing to be with you all'; 'Thank you for believing in Jesus'.
(by Fr. Malcolm)