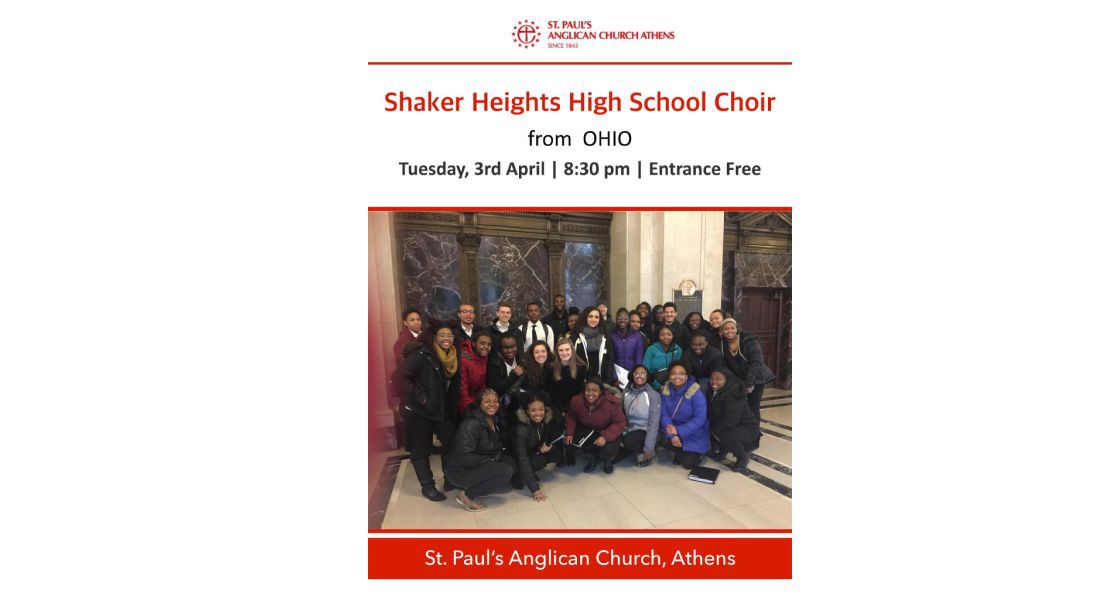 Shaker Heights School Choir
The Shaker-Heights School Choir from Ohio will be performing at St Paul's Anglican Church Athens on Tuesday 3rd April at 20.30 hrs.
Do come along and support these young people.
Entrance is free.
Shaker Heights High School is an International Baccalaureate World School and continues to rank among top Ohio schools with National Merit, National Achievement, National Hispanic, and Advanced Placement Scholars.
Shaker Heights High School educates a highly diverse student body, grades 9 through 12. Recognized as one of the finest schools in the nation by publications such as The Wall Street Journal and Newsweek, Shaker Heights High School is known best for its extensive curriculum, outstanding faculty, and innovative programs and services, leading to students' academic success.
Superior performance is a hallmark of the performing arts in the Shaker Heights Schools.  Twice named a Grammy Signature School by the National Academy of Recording Arts and Sciences Foundation in recognition of its outstanding music program, Shaker Heights High School provides rich opportunities for aesthetic development through music.  Over 600 students are enrolled in the choirs, orchestra and bands. In addition to an active school and community performance, concert and competition schedule, the Shaker musical ensembles have made numerous concert tours to Germany, Austria, England, France, Belgium, the Netherlands, the Czech Republic, Italy , Spain, Gilbraltar and China.
Conductors: Mario Clopton-Zymler, Choral Director & Donna Jelen, Director of Orchestras and Music Department Chair
Conductor Biographies:
Ms. Donna Jelen, Director of Orchestras and Music Department Chair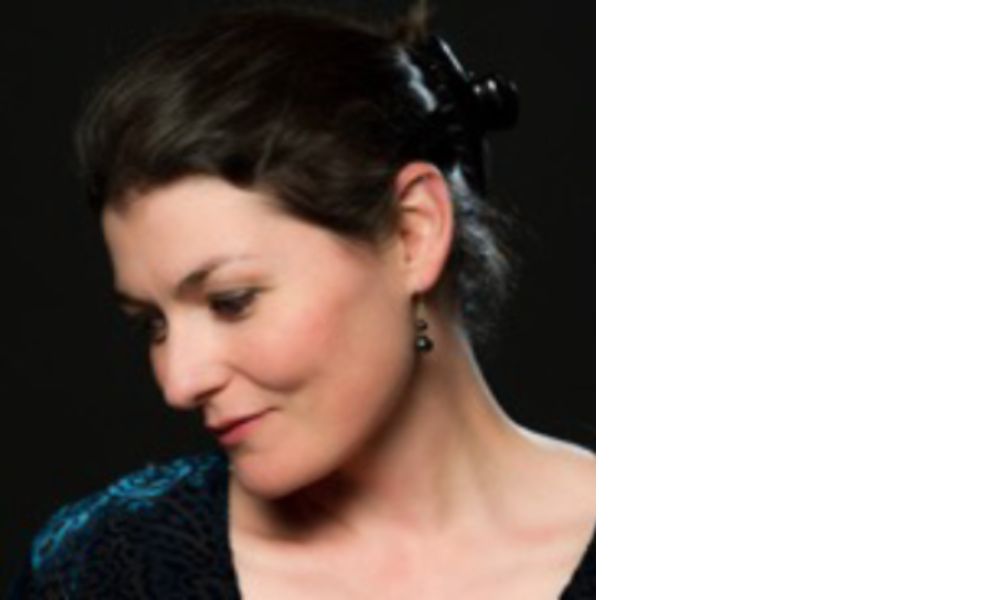 Donna Jelen is the Director of Orchestras and Music Department Chair at Shaker Heights High School and the Conductor of the String Sinfonia at the Cleveland Institute of Music. A native of Cassatt, South Carolina, Ms. Jelen attended the North Carolina School of the Arts for high school and holds degrees from the Oberlin Conservatory of Music, the University of Houston Moores School of Music, and Cleveland State University.  Her primary violin teachers have included Gregory Fulkerson, Erich Eichhorn, Fredell Lack, David Russell, and Roland and Almita Vamos. Ms. Jelen was selected as one of ten Conducting Fellows at the Juilliard School's 2011 Conducting Workshop for Music Educators and has studied conducting with Timothy Weiss, David Effron, George Stelluto, and Virginia Allen. Ms. Jelen has conducted orchestral performances to enthusiastic audiences in major US cities as well as in Italy, France, Spain, China, Austria, and Hungary.  In 2017, her Chamber Orchestra at Shaker Heights High School won the 2nd runner-up prize in the National Orchestra Cup competition at Alice Tully Hall in Lincoln Center.
Mr. Mario Clopton-Zymler, Choral Director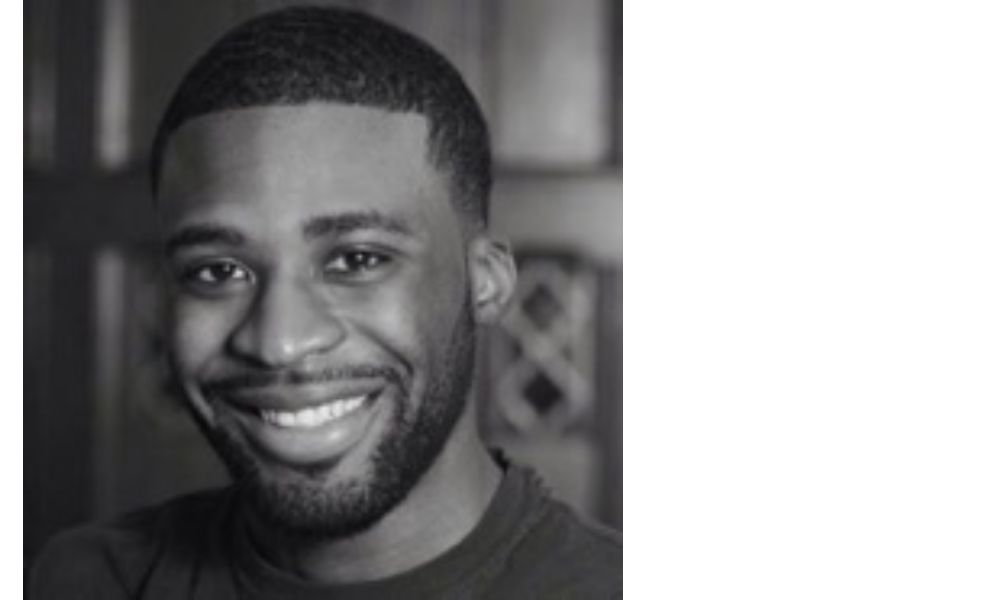 Mario M. Clopton-Zymler currently serves as Director of Choirs at Shaker Heights High School, in Shaker Heights, Ohio. Prior to teaching high school, he taught middle school choir both in Shaker Heights and in Cleveland Heights-University Heights School Districts. He strives to provide his choirs with the knowledge, creativity and passion needed to become a lifelong choral musicians. In addition to being an active Baritone soloist, Mario is the founder of Clopton Music Consultants a music consulting firm specializing in choral compositions and arrangements.
He is active in the Ohio Music Educators Association serving currently as President of District 7, representing Cleveland's eastern suburbs. He received his Bachelor of Music with Honors from Capital University in Columbus, Ohio and his Master of Music from California State University- Los Angeles. He is currently serving a four year term as a part of the Cleveland Community Police Commission, and advisory commission to the Chief of Police of the Cleveland Division of Police.  He served as one of the three inaugural Co-Chairs of the Commission from September 2015 through June 2017. As a Chair, he led the Commission in developing its governing bylaws, mission, annual budget, and the hiring of the first Executive Director and Community Engagement Coordinator.