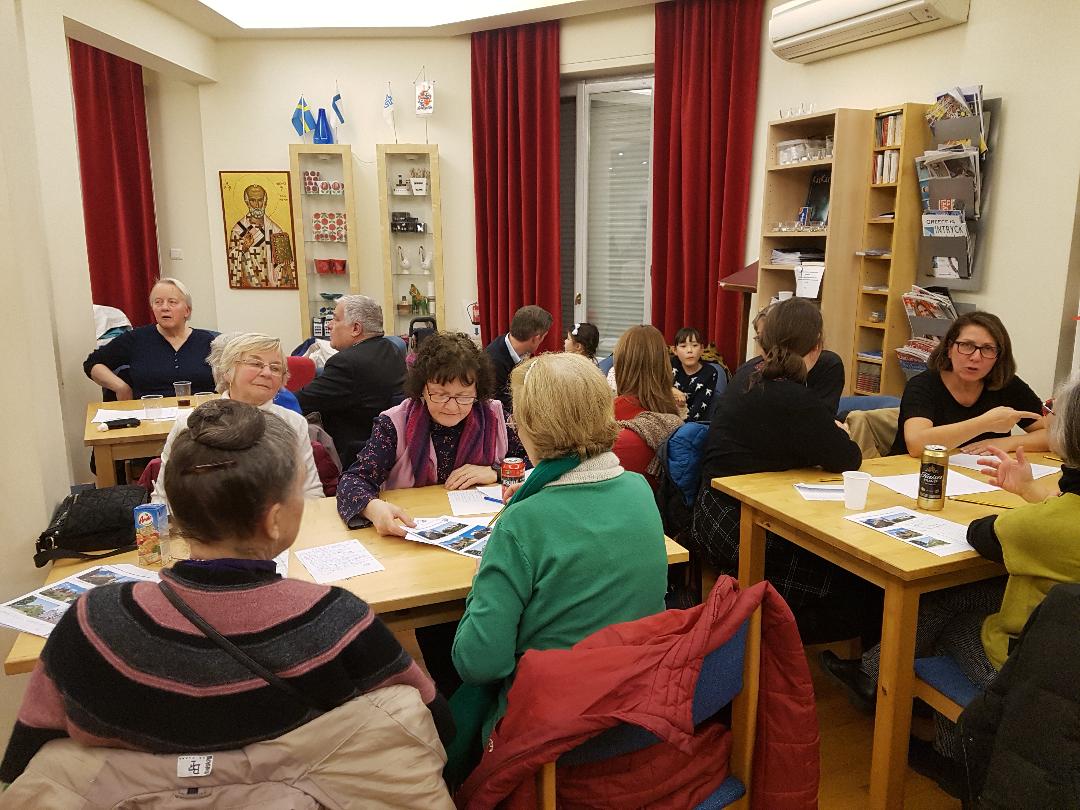 Quiz Evenings at St Paul's
One of the highlights of the darker winter months is the regular Quiz Evening held every month at the Swedish Centre.
With questions set by our indomitable Quiz Master, Jean Mertzanakis, the teams made up of groups of 4 people, can be seen scratching their heads and arguing amongst themselves as they try and recall their general and particular knowledge.
This last season the quiz nights have brought in an amazing 1300 Euros to help the Chaplaincy for which we are very grateful and with a long summer ahead of us, we aim to read and study in order to face a new season of quiz nights with renewed vigour!