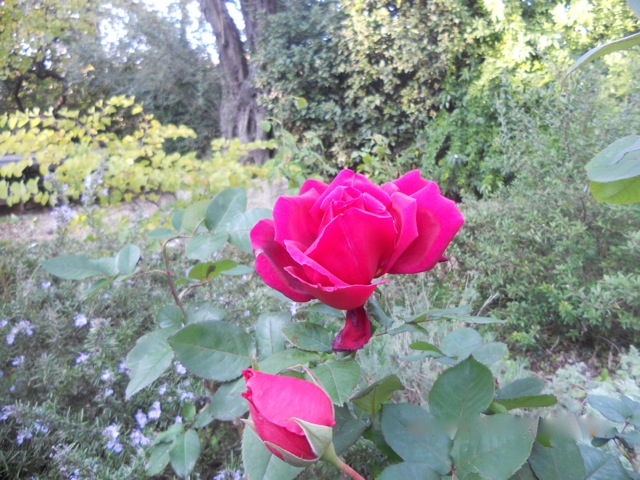 OUR ANNUAL 'STRAWBERRY TEA'
On Sunday 26th June, through the generosity of Jill Yakas, the Chaplaincy enjoyed the 12th edition of its annual Strawberry Tea in the relaxed setting of Jill's Mediterranean garden, writes Father Malcolm.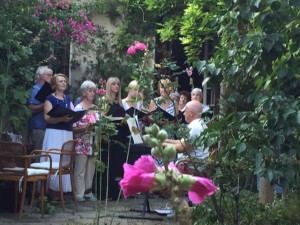 With the assistance of pupils from Byron College, strawberries, fresh cream, scones, strawberry jam and a slice of Victoria sponge were served to all who attended, along with a choice of teas. Contributing to the pleasantries was song, from the seventeenth century to a contemporary ditty, sung by the Athens Singers under the direction of Mr. Roger Tilley, as well as delightful pieces played on recorders.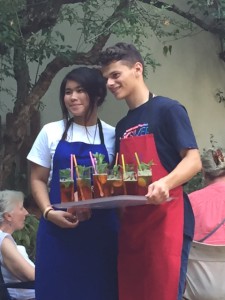 A stall of second hand books provided many  with the opportunity to stock up for their summer reading. Before the occasion ended, a round of that English summer standby – a glass of Pimm's with its ice, cucumber and mint – was made available.
A percentage of the money released will be given to Greek charities supported by the Chaplaincy and the rest will go into general Chaplaincy Funds. Gratitude is expressed to Jill, to the Byron College pupils who helped out, as well as to Lynn Stavrou and the team that supported her in putting this delightful event together.
Father Malcolm Bradshaw, MBE
Photographs by courtesy of Bridget Coscoros.