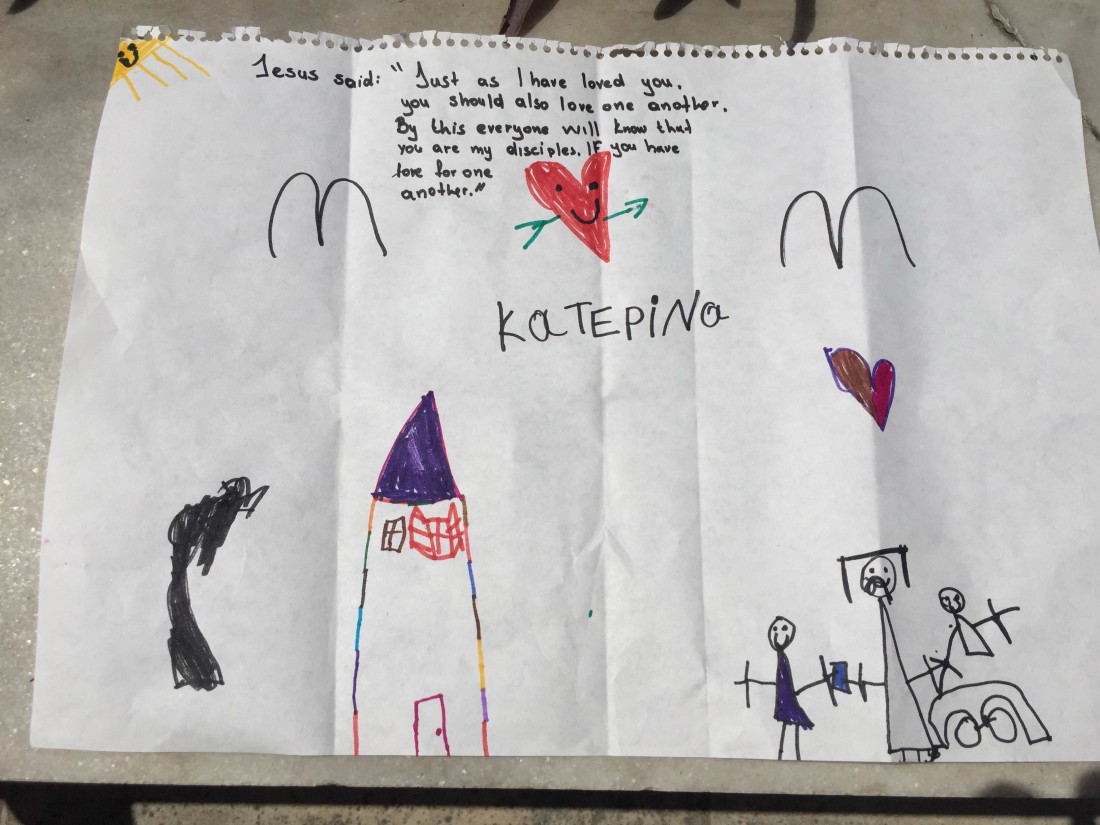 Junior Church at St. Paul's
Jean Mertzanakis shares the recent artwork proudly displayed by the children attending Junior Church at St. Paul's.
Many of us remember going to Sunday School as children to learn about the life of Jesus, his teaching and his miracles. Today, children attend "Junior Church" and at St. Paul's this lies in the capable hands of Miss Jane Nyeche, Mrs. Linda Paparsenos and Mrs. Mariea Haiden-Detsi.
Meetings are held in the crypt and the story that unfolds in each session gives ample scope for the ideas and imagination of the children. Their artwork is shown to the congregation at the end of morning service. As well as being enjoyed by everyone, this is important for the children themselves, who slowly overcome their shyness and become ever more eager to show and explain their drawings. The numbers and ages of the children vary, but however many children there are, Junior Church is there for them.
Recently, the children proudly displayed pictures based on Christ's words to his disciples:  "Just as I have loved you, you should also love one another. By this everyone will know that you are my disciples, if you have love for one another."