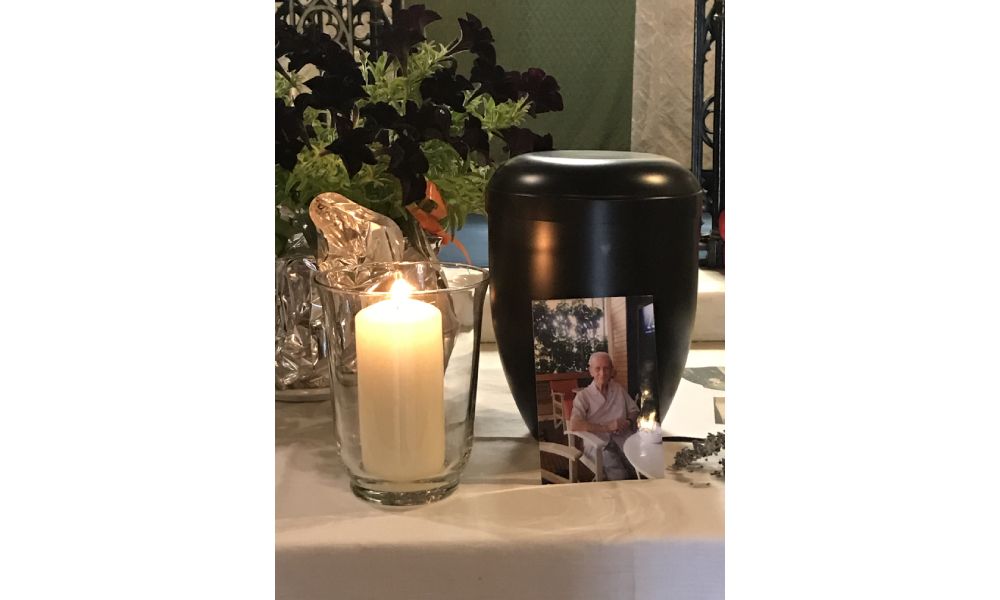 In Memoriam – John Walter Day
IN MEMORIAM
JOHN WALTER DAY
On Sunday, 26th July, a Service of Thanksgiving, led by Rev. Deacon Christine Saccali, was held at St. Paul's in remembrance of long-time friend and supporter of the Chaplaincy, John Day. On retirement, and after relocating to Athens, both John and his wife, Katya, attended St. Paul's for more than 30 years and John was a Churchwarden for many of them, serving first alongside Harry Hill, then Ron Turnnidge and finally Linda Paparsenos – their shared tenure was a long one. As Churchwarden, John was an ex-officio member of the Church Council and his knowledge of the workings, rules and regulations of the church was often called on. After the loss of his wife, Katya, a few years ago, John continued to attend and also to enjoy the social life offered by the church community until his health failed and he became housebound.
Tributes were paid, first by Jean Mertzanakis, whose personal memories of John included his love of conversation, his interest in world affairs, his cooking abilities, his love of 'real English tea' and 'real ale' and his enjoyment of after-church get-togethers with congregation members after the Sunday Service. She ended with a tribute from a member of the congregration now resident in California, who remembered John as a quiet, thoughtful man, always well-dressed, who never spoke without due care and consideration. Linda Paparsenos then outlined his life as a Spitfire pilot in WW2, his career in banking, his life with Katya in Athens and all the social events they enjoyed together – particularly one fancy-dress party where they came in casual clothing, each wearing a pair of antlers, in the role of "Two Old Dears". Mr. Dennis Wilson then spoke about John's role as a founding and leading member of the first English-speaking Masonic Lodge in Athens and the valuable role he played in its life as organiser and adviser, held in great respect by all, until ill-health prevented him from doing so. John's sister-in-law Rania concluded by saying how comforting it was for the family to learn how loved and esteemed John had been by so many people in a life filled with enjoyment and humour here in Greece.
Although singing was not possible due to Covid 19 precautions, organist Christina played "Oh God our help in ages past" and "Guide me o Thou O Great Redeemer". Friends met afterwards to toast John and remember him with great affection.
Jean Mertzanakis