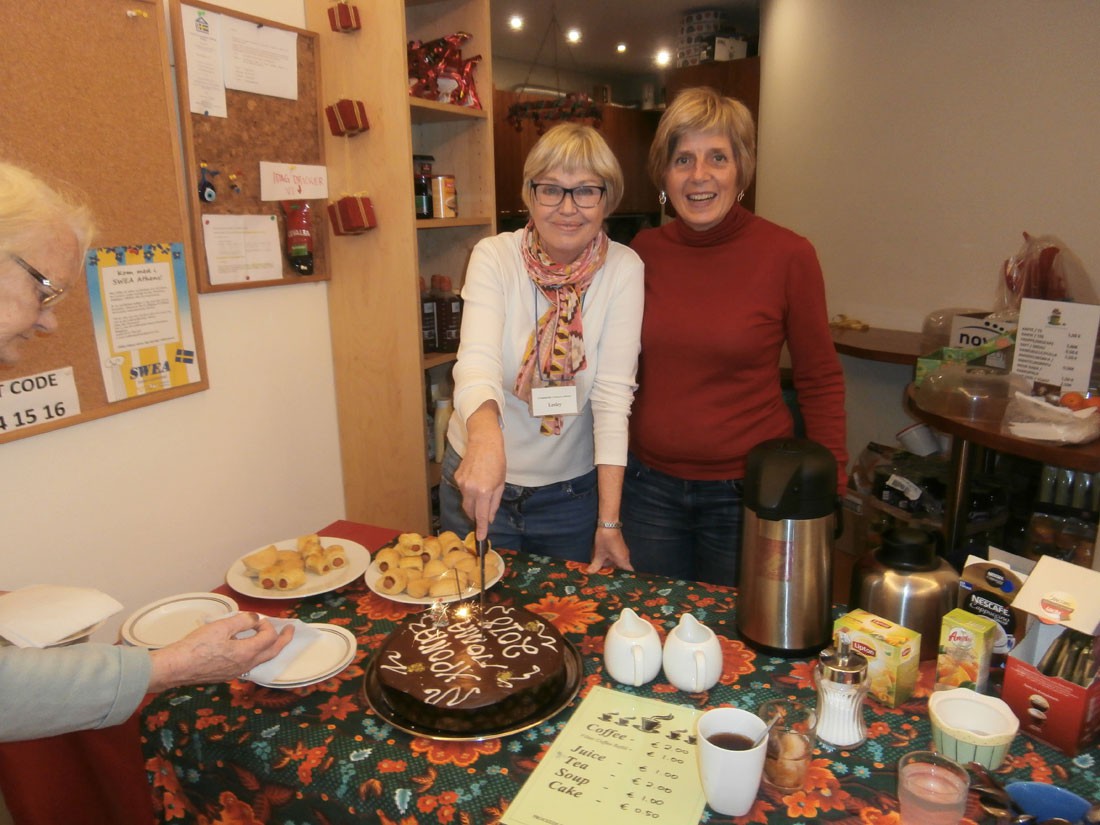 Happy New Year!
Community Connect Athens met for the first time in 2018 last Wednesday. Greetings of 'Chronia
 Polla', and 'Happy New Year' filled the air and the Vassilopitta was cut producing not just one but two lucky winners of the Golden Coin which, according to tradition, brings a year of good luck. 
Warm Mini Sausage Rolls and Tiropittas were served in addition to the cake and a raffle was also held which also produced two winners!
It was a great start to the New Year. 
If you feel you can help just once a month to give the hard-working Community Connect team a break, eg serving the Coffee, or by making or buying a cake you would be very welcome​ – ​let them enjoy a sit-down and a chat as well – please contact Anne Dedes,
annededes@yahoo.co.uk