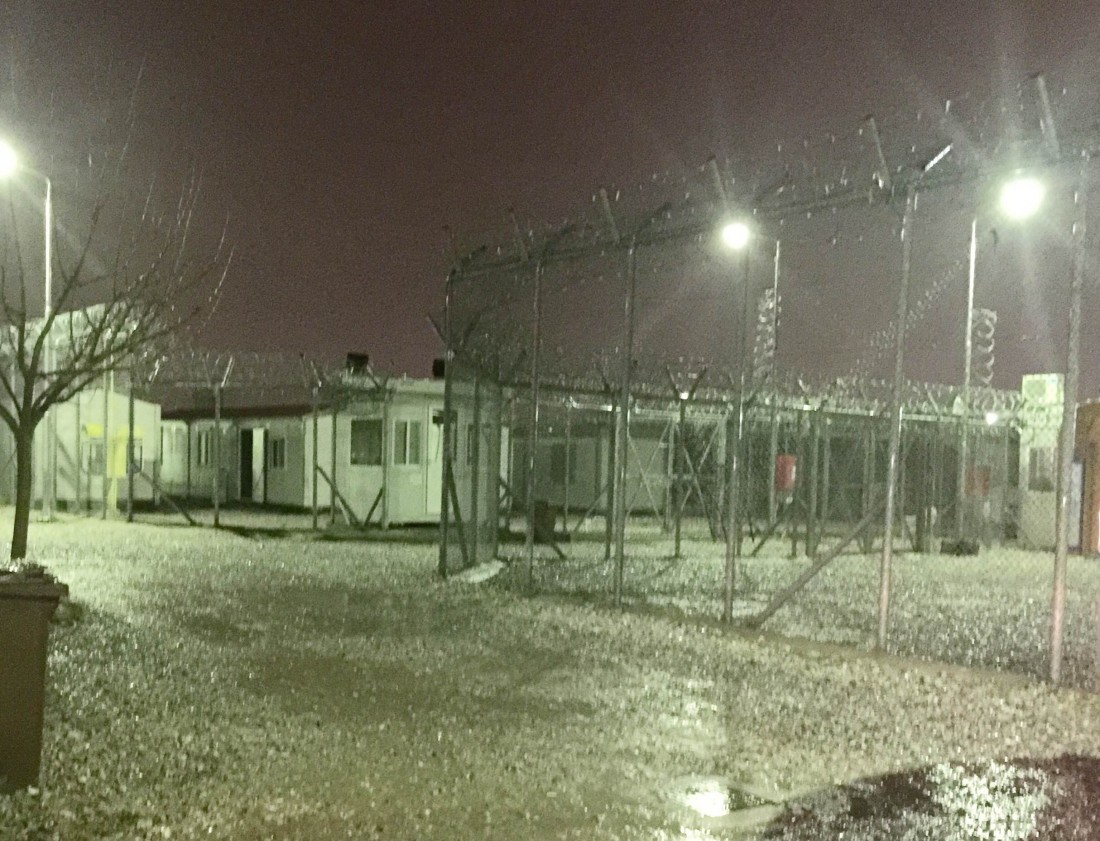 Fr Malcolm's report on meals for Migrant Detention Centres
Thursday 4th February saw the beginning of a programme jointly funded by United Society (a Church of England humanitarian organization)  and donations sent to the Anglican Chaplaincy in Athens. Each week, 400 meals are distributed between two Detention Centres on the outskirts of Athens.
In these centres, irregular migrants are incarcerated for at least six months, largely because their papers are not in order. The living conditions are grim. Representatives from United Society visited one of the Centres recently. The authorities responsible for the Centres and staff attached to UNHCR were heartened that such a programme could be made available – limited as it is. The Sisters of Mercy are also providing a similar programme once a week. This programme will last until the end of April and then be reviewed.
The pictures are of the Amigdaleza Detention Centre on the night when the first meals were delivered. It was a bleak night. A year ago, the Chaplaincy was asked to help this centre, when four inmates died during the coldest week of the year. It provided clothing, shoes, sleeping bags, blankets, toiletries and phone cards by means of a collection made within the English-speaking population of Athens.