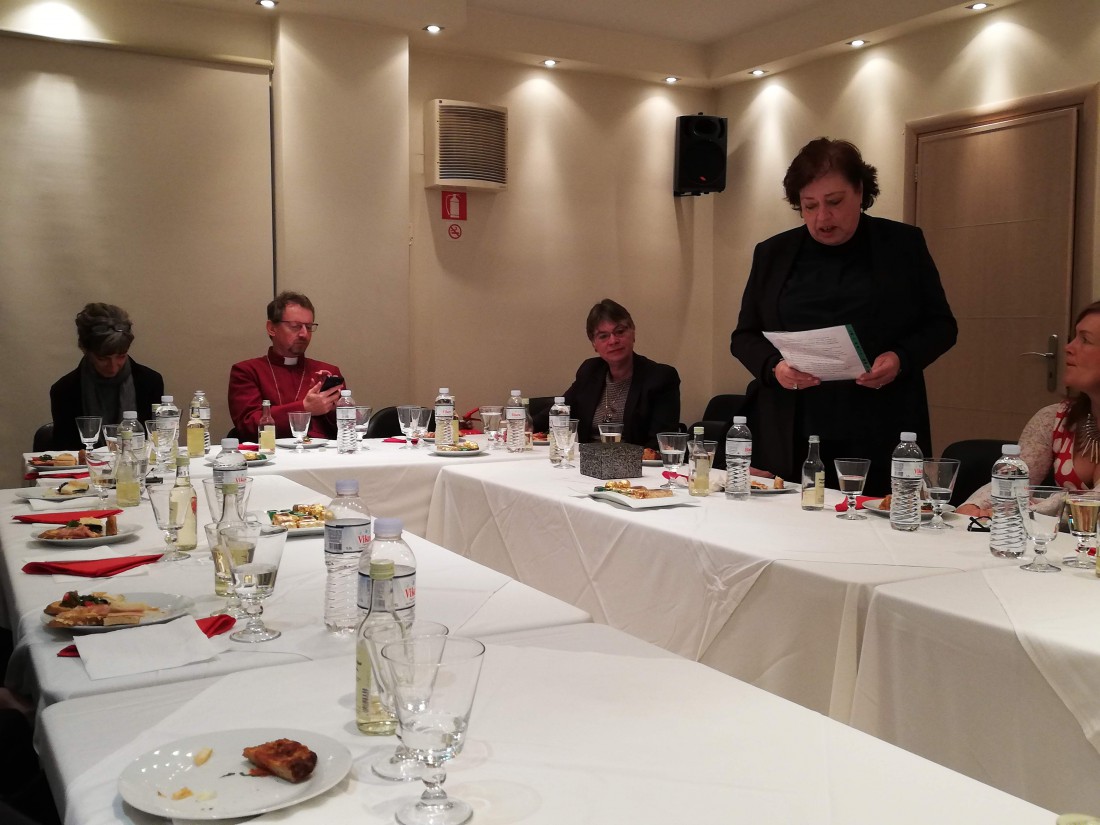 Deacon Christine Saccali's speech to the gathering at Apostoli
APOSTOLI   2/02/19
Thank you.
Ambassador, Bishop, Metropolitan Gavriel, long standing friends and colleagues here in Athens.
As I look around the room it is indeed a great blessing to see you all here gathered for this event to celebrate all the worthy projects, partnerships and relationships that have been forged in Athens throughout the past few years since August 2015 when we here in Greece found ourselves suddenly thrown into the centre of a huge wave of migrating and displaced people washing up on our island shores before arriving in the port of Pireaus and moving on into this city's squares.
There have been many comings and goings since then – not as many legally entitled beneficiaries moving on to their destinations as quickly as we would like, poor conditions for those who stay and the trickle who leave always being replaced by others on the move.
It continues to be a changing, challenging and emerging situation against a background of political and economic uncertainty but one which remains, abides, just as the Anglican Church in Athens remains alongside their serving brothers and sisters in Christ. Thank you, Bishop Robert for your continued support, since your first Episcopal visit here some three years ago during a time of heightened migrant detention.
As a permanent fixture here in Athens and a permanent deacon at St Paul's, I have seen a change of incumbents, ambassadors over this time. Many NGOs have departed and moved on to the next place of need. Therefore, it is heartening to see the faithfulness of those of us working on the ground, for as long as it takes, reflecting the care of our faithful God. May we all continue to raise our voices and hearts in prayer and advocacy throughout Europe and beyond.
USPG and I am looking at Rebecca in particular, without your help and guidance we could not have survived the overwhelming crisis and helped and supported others. Especially, we are truly grateful to the expertise, wisdom, patience and compassion of USPG and for our continuing relationship. Heartfelt thanks go to you.