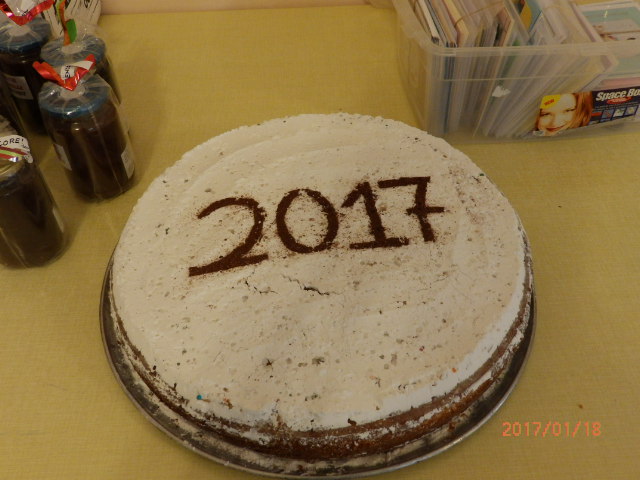 Community Connect celebrates the New Year
On the second and third Wednesdays of January Community Connect in Athens and Kifissia met to celebrate the New Year by cutting the traditional Vassilopitta – the Cake of St Basel (New Year's Cake) whose feast day falls on 1st January.
Tradition has it that a coin is hidden inside the cake when it is baked. Whoever finds the coin in their slice is considered to have good luck for the coming year. Tradition also has it that the first slice cut is to be put aside for the stranger who may knock at the door – that stranger is seen as being Christ.
Community Connect Athens, met at the Swedish Centre in Plaka on the second Wednesday of January. As always it was buzzing. People came and met up with old friends for the first time in the New Year, many having been housebound by the bad weather earlier on in the week. Warm tiropitas and sausage rolls were on offer to offset the cold and the rain, and a mini raffle helped to liven the mood.  The beautiful Vassilopitta was cut and the lucky winner received not only a coin but a small prize.
Community Connect Kifissia has been running for six years or more and meets on the third Wednesday of each month.  We have seen many people come and go but fresh people have always stepped forward and helped. We are grateful to Loida for our new venue. Thanks especially to Helen Mandama who baked this magnificent Vassilopitta. The Anglican Church in Athens wishes everyone all the best for 2017. Και του χρόνου.