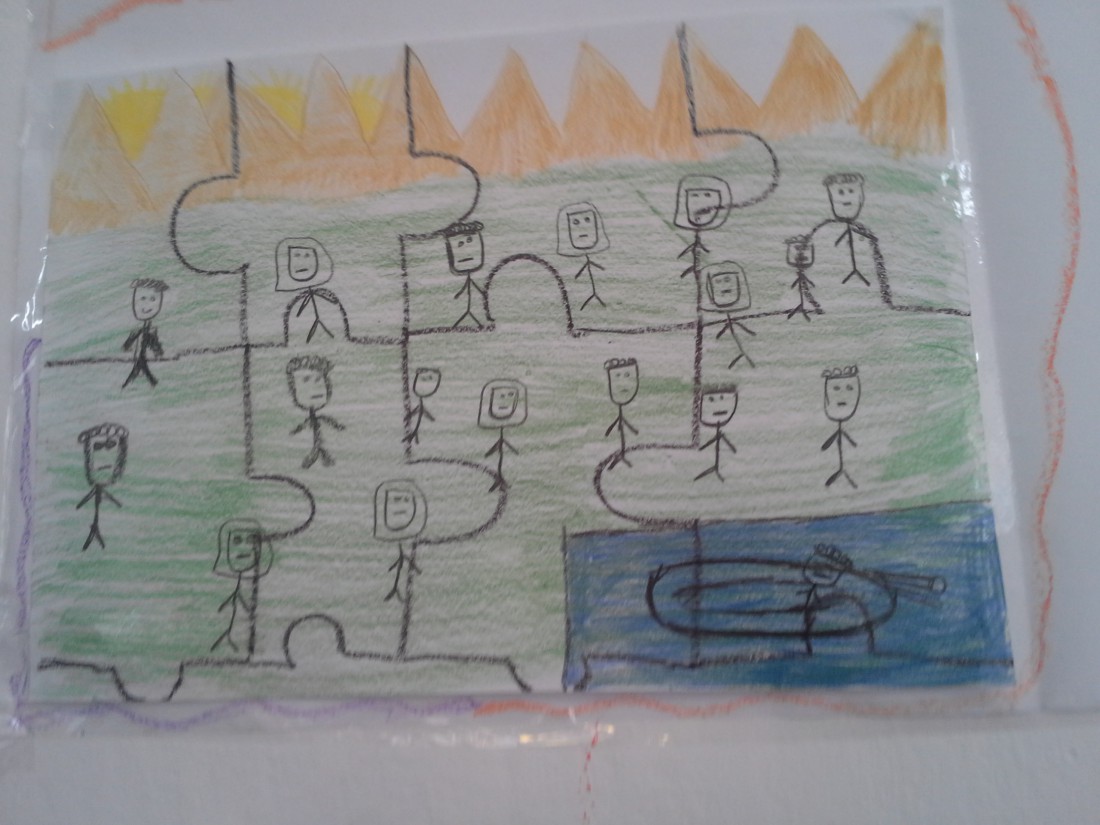 Children's depiction of their flight at the Rafina Refugee Camp
Before Christmas Fr Malcolm was invited by Apostoli (the welfare organization of the Orthodox Church) to visit the refugee camp on the edge of Rafina.
A particularly vulnerable group, single mothers and their children, are cared for in this camp. Fr Malcolm spoke with a fourteen year old Afghan boy with excellent English who recalled how his home was bombed, that his father had become separated from the family on the Iran/Afghanistan border never to be seen again, the difficulties of passing through Iraq and Turkey and then a traumatic sea crossing to Lesvos. His dream is to travel to Germany and become a doctor. At the time of speaking it seemed that the family's relocation papers had advanced well and the hope of a move was not too far in the distance. Above are photographs of the pictures of two children within the camp that depict their impression of the journey they made to arrive at Rafina. Note the details and the colours. They say much.