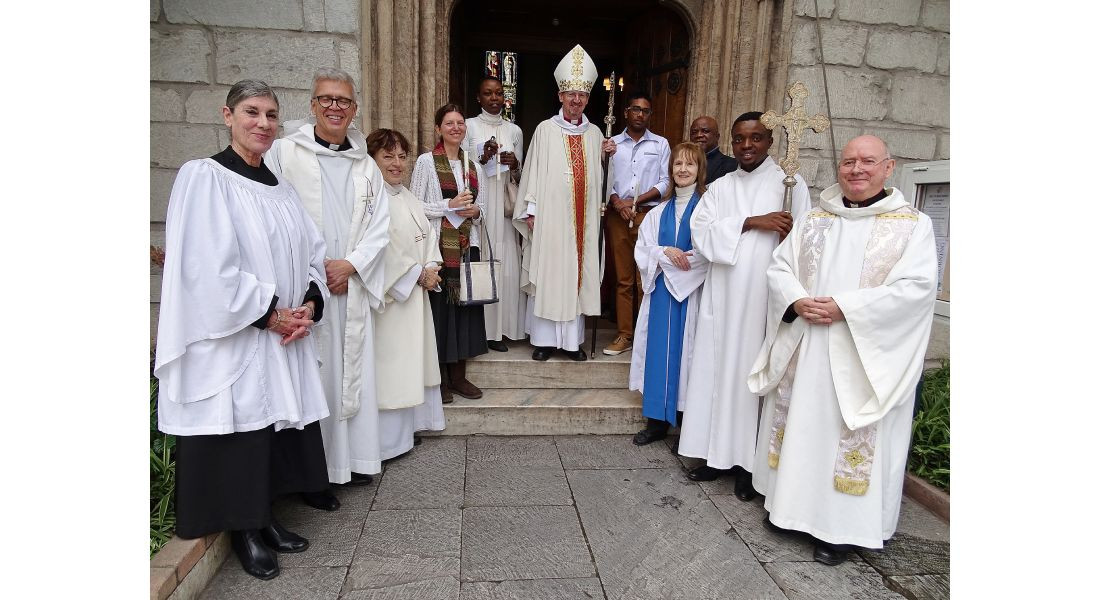 Bishop Robert visits the Anglican Church in Greece
The Right Reverend Dr. Robert Innes, Bishop of Gibraltar in Europe, known to us as Bishop Robert, arrived in Athens on Tuesday 18th February, accompanied by his wife Helen. On the Tuesday evening they attended a reception at the new Swedish Centre in Plaka hosted by Father Bjorn and subsequently visited Holy Trinity, Corfu and St. Andrew's, Patras.
In Athens they attended a formal dinner for the leaders of several denominations, scholars and academics. This was hosted by H.E. Kate Smith, British Ambassador to Greece. During the visit Bishop Robert met with His Beatitude Geronomis, Archbishop of Athens and All Greece, and presented him with a specially commissioned icon of Father Sofronios of Essex who, as a monk from Mount Athos, travelled to England and founded a monastery there. A visit to Hestia Hellas, the centre for migrants and refugees suffering from trauma which is supported by St. Paul's, also took place.
The visit concluded with Sunday morning service, presided over by Bishop Robert, Father Leonard, Fr Bjorn of the Swedish Church and Deacon Christine Saccali. Three members of our congregation were confirmed – Magdaline, Amelie and Chatur – and then Bishop Robert met with members of the Church Council.  Refreshments were served in the garden, under glorious sunshine, before he and Helen travelled to the airport for an afternoon flight back to Brussels. We are grateful to our Bishop for his care and for immersing himself in the lives of St. Paul's and some of our sister churches for such a lengthy visit – one which was extremely busy and fruitful for everyone concerned.