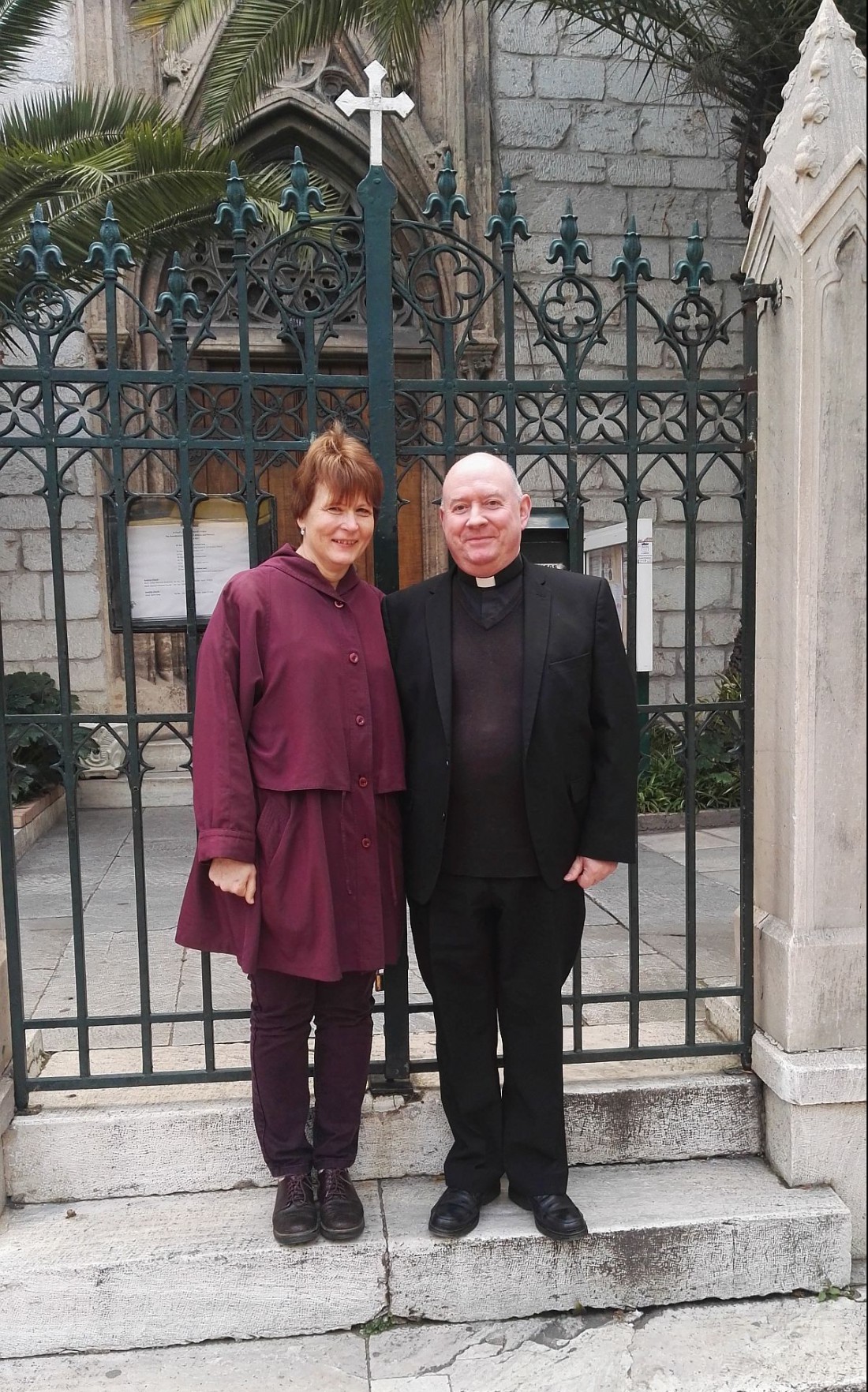 A successor to Fr. Malcolm
On Sunday 19th February it was officially announced that the Rev'd Canon Leonard Doolan has been appointed to succeed Fr. Malcolm as Senior Chaplain in Athens. He will take up the post on 1st July. The interview, chaired by Bishop Robert the Diocesan, was held in Athens on the 9th February. Churchwarden Nigel Daniels and Susan Stephosrepresented the Chaplaincy on the interviewing panel.
Fr. Leonard is presently Vicar of Cirencester – a substantial and active parish in the West of England. He is not unknown to Athens or Greece. In 2004 he volunteered with seventy other chaplains to provide 'chaplaincy' at the Olympic and Paralympic games held in Athens. He has done holiday duty at our sister Church in Crete as well as at St. Paul's. When at St Paul's he preached a sermon entitled, 'How do you eat an elephant?' He and his wife Lynne are busy learning Modern Greek in preparation for their sojourn in Greece. Fr. Leonard has a long and abiding interest in Greece as well as personal contacts within the Greek Orthodox Community.Recently he said with a hint of a Scottish accent, 'I have inside me one more big job and I believe Athens is it'.
Fr. Malcolm and Olga will move out of the Vicarage before 31st May and move to an apartment in central Athens. Bishop Robert has asked them to stay on andwork with Fr. Leonard as he assumes his new responsibilities. They will remain in Athens attached to the Chaplaincy for a further six months and then enter into retirement.