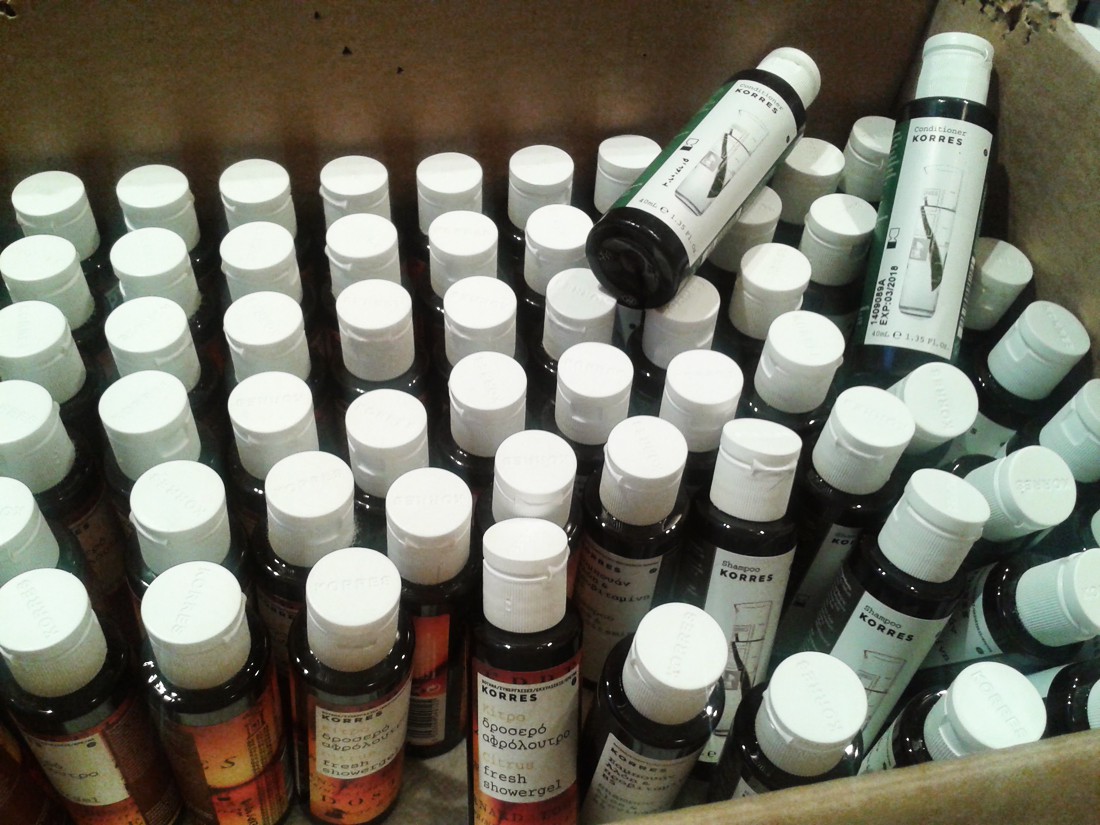 Korres shampoo and shower gel for the refugees? Yes indeed!
Shampoos for the refugees
OVER THE last few months, we visited most hotels in central Athens asking them to donate shower gel and shampoo leftovers in aid of the St. Paul's refugee appeal. Electra Palace Hotel was the only one to respond and their contribution is illustrated on the photograph above. Electra Palace Hotel features Korres toiletries and presented the leftovers packed in full bottles. We take this opportunity to thank both Electra Palace Hotel and Korres for donating both quantity and quality.