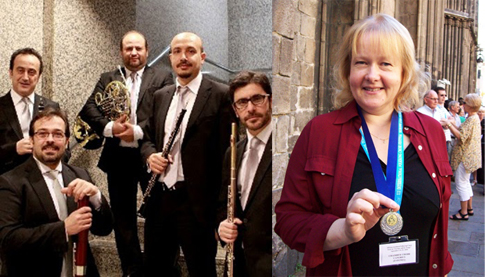 Piret Aidulo and the Bosphorus Quintet make music out of air
Estonian organist Piret Aidulo and the Bosphorus Wind Quintet will fill St. Paul's with the sound of music combining its pipe organ with wind instruments – and inaugurating the Spring Organ Series' 13th season. Held on the 28th February at Philellinon 27, the concert begins at 8:30pm and is organised by specs 'n' arts, under the artistic direction of Christina Antoniadou. Tickets: €10 (students €8), also available online via www.ticketservices.gr or by calling 210.72.34.567.
Crowned with the EFFE Label for contributing to the development of community and creativity within Europe, the Spring Organ Series 2016 opens to the music made by artists from across the European continent: Tallinn in the northwest and Istanbul in the southeast.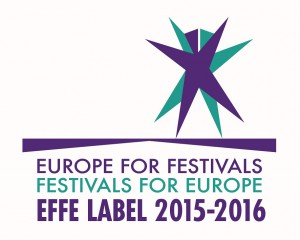 The first of a series of three concerts this spring, it centres on the organ together with five other instruments that 'transform air into music': the flute, the oboe, the clarinet, the horn and the bassoon, in a unique performance: this is the very first time that St. Paul's will host a wind quintet!
Principal organist and music director at St. Charles' Lutheran Church (Kaarli Kirik) in Tallinn since 1991, Piret Aidulo is a celebrated musician in Estonia, with a string of solo performances and ensemble recitals to her name both in her homeland and abroad. She will be playing solo and/or alongside the Bosphorus Wind Quarter, composed of a younger generation of outstanding Turkish musicians, all of them principals with the Borusan Istanbul Philharmonic Orchestra: Bülent Evcil (flute), Sezai Kocabiyik (oboe), Ferhat Göksel (clarinet), Cem Akçora (horn) and Cavit Karakoç (bassoon).
Wind instruments and pipe organ will come together or play separately in a repertoire conceived to uplift. Piret Aidulo and the Bosphorus Wind Quartet promise all those who attend an outstanding evening with a programme comprising works by:
Gaspard Corrette (c.1671-1733)
Messe du 8e Ton pour l'orgue
Premier Kyrie-Grand Plein Jeu
Cromhorne en Taille
Johann Sebastian Bach (1685-1750)
● Pièce d'Orgue in G (BWV 572)
● Sinfonia (from Cantata BWV 156)
● Nun komm der Heiden Heiland (chorale prelude from 18 Chorale Preludes, BWV 659)
● Sinfonia (from Cantata BWV 12)
● Six chorales of various kinds (Schübler Chorales for organ, BWV 645–650)
● Christ ist erstanden (chorale from Orgelbüchlein BWV 627)
● Sinfonia (from Easter oratorio BWV 249)
● Jesu bleibet meine Freude (Chorale from Cantata 147)
Arvo Pärt (b. 1935)
Pari Intervallo for organ
Jacques François Antoine Ibert (1890 -1962)
3 Pièces Brèves
I. Allegro En pressant jusqu'à la fin
II. Andante
III. Assez lent – Allegro scherzando – Vivo
Healey Willan (1880-1968)
Deo gratias