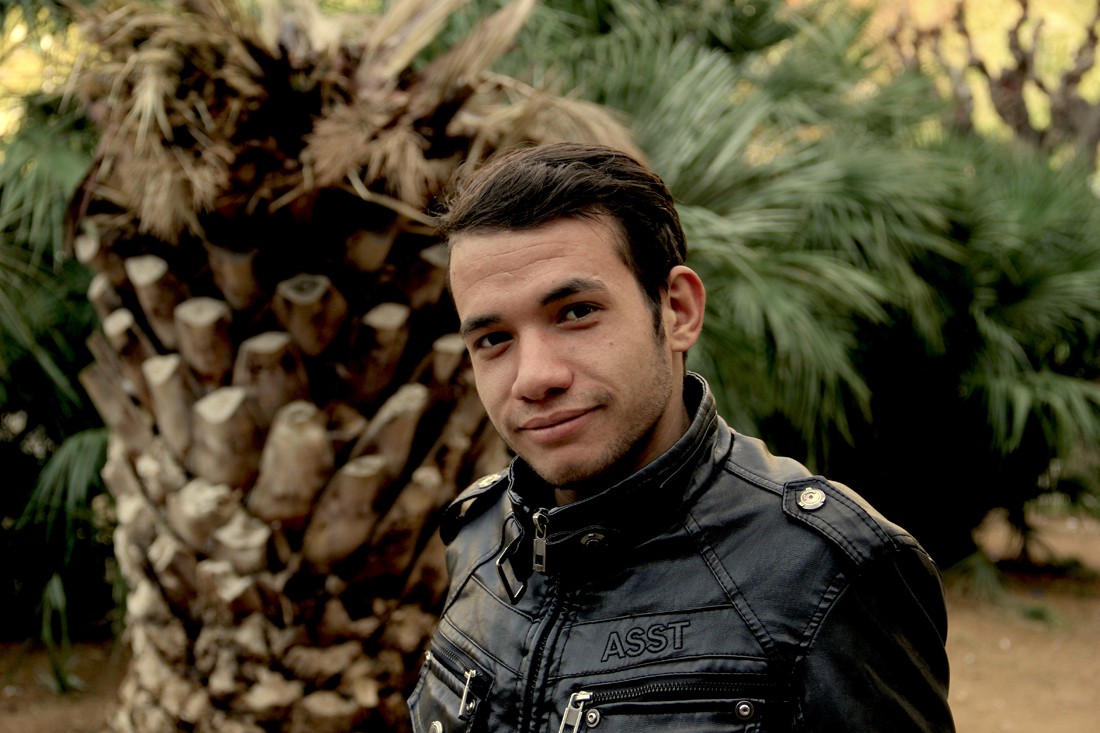 Navid's story recounted by Max McClellan
Max McClellan, coordinator of Us in Greece for the refugee crisis, reports on the story of Afghan refugees fleeing violence and persecution. Us (formerly known as USPG) is the oldest of the Church of England's missionary/aid organisations.
Sitting on a bench in Athens' Plateia Viktorias (Victoria Square), Navid, 19, is smiling – but he is also anxious. Navid (pictured) and his family are nervous, constantly checking the time and scanning the square for bus ticket salesmen, or friends who might bring news regarding the route ahead. They don't want to miss the bus to the Macedonian border. The family has been waiting all day, with their belongings piled next to them, and it's already 5pm.
Navid came to Greece from Afghanistan with his brother Noor, 23, Noor's wife Zeinab, 21, and their daughter Mahnas, 3, who is asleep on a park bench, wrapped in blankets given to the family on the island of Lesvos, which was where they landed.
Navid and his family escaped Afghanistan for Iran when Kunduz, their home city, became too dangerous – and the situation is now even worse after the city was attacked and taken over by the Taliban.
They first tried to make a home in Iran, travelling within the country for several years, but were never able to settle. Navid and his family feared that if they stayed in Iran they would would be arrested by the Iranian police and forcibly returned to Afghanistan. Navid mimes handcuffs on his own wrists to emphasise the point.
So they finally decided to try for a new life in Europe. They travelled to Turkey, from where they crossed the Aegean Sea in a boat that measured just 9 metres but carried 90 people. They hope to make their way to Germany.
Navid told me: 'Altogether, it has cost us 18 million Iranian Toman [approximately £4,000] to get to Greece. We have sacrificed everything to get here because there is no future for us in Iran, and our home country Afghanistan is too dangerous. The risks of being killed by the Taliban and now ISIS are too high.' He added: 'The way to Germany will be difficult. We are travelling with my niece who is very young and it is getting very cold.'
The families in Victoria Square are facing many hardships. Apart from the trauma of leaving home, there is the logistical challenge of navigating a route to safety, and it's difficult to know who they can trust. Navid was happy for his photograph to be taken, but the other family members, tired and wary of strangers, said they would rather not be photographed.
The refugees in Victoria Square are receiving support from the Salvation Army, which is distributing sandwiches and essential items like nappies and hygiene products. Us, through the Anglican chaplaincy in Athens, is supporting this work.