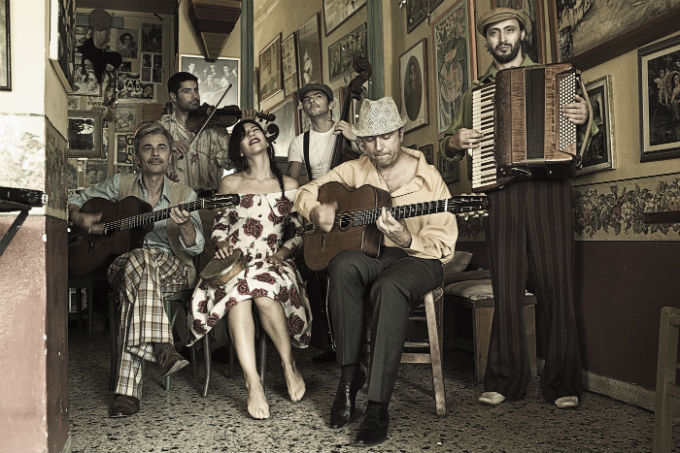 Gadjo Dilo perform gypsy jazz with Pepper 96.6
On the 10th March, radio station Pepper 96.6 will present and broadcast the performance of Gadjo Dilo, the vibrant "gypsy swing" sextet, held at St. Paul's (Philellinon 27 & Amalias Avenue, metro: Syntagma) at 8:30pm. Entrance is free.
Composed of Kostas Mitropoulos (guitar), Sotiris Pomonis (guitar), Nikos Vlachos -aka Tattoo- (contrabass), Sergios Chryssovitsanos (violin), Yorgos Tsiatsoulis (accordeon) and Iliana Tsapatsari (song), the Gadjo Dilo band started off in 2009 and is now joyfully hailed whenever it performs, whether in Greece or abroad. Sharing the same passion for Django Reinhardt's "gypsy jazz" and a love of "old" Greek songs of the forties through to the sixties, the group discovered similarities between the two in terms of aesthetics and thematology. By experimenting and improvising, they have created what they term "Greek-flavoured gypsy jazz music" and communicate this special blend to the audience, inspiring everyone to dance and sing along. It is one of the reasons for choosing to call themselves "Gadjo Dilo", or "crazy non-gypsy", from the title of Tony Gadlief's film.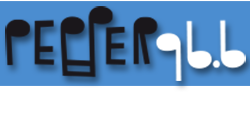 A contemporary radio station, Pepper 96.6 aspires to prove that good songs are not subject to barriers, whether linguistic or temporal, and offers its audience a musical journey through the best creations of the past 60 years, irrespective of genre: jazz, rock, soul, funk, reggae or swing. In its own words, it "hearkens to the city's pulse, walks along and through its streets and composes today's soundtrack of Athens."  On the 10th March, it offers you the possibility to be part of that soundtrack…
Inspired by Gadjo Dilo? You can read more about them (and listen to excerpts of their music) on BandPage or In-Art!