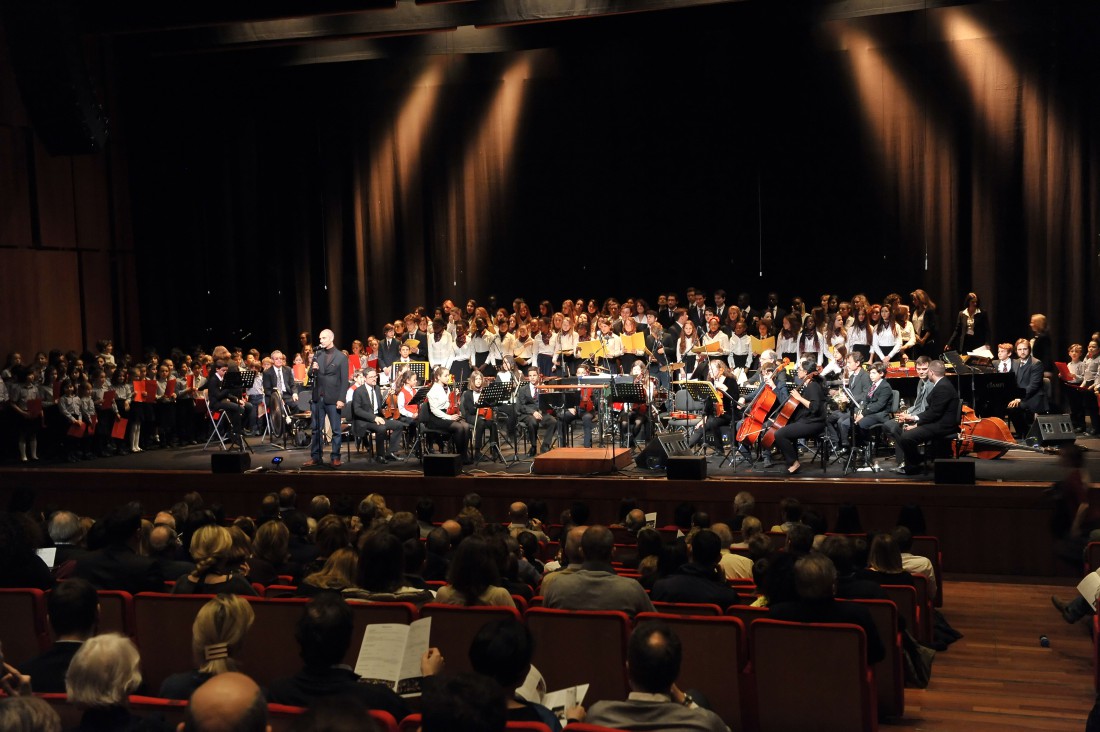 'Pops' Concert by St. George's British International School, Rome
St. George's British International School from Rome is giving a concert of 'Pops' on Sunday, 7th February, at 7pm, at St. Paul's Anglican Church, Philellinon 27 and Amalias Avenue (metro station Syntagma). Admission is free, while the programme has been conceived to entertain and delight, promising a happy evening for all.
Eighty-strong, the choir and instrumental ensemble made up by pupils and teachers of St. George's British International School in Rome will sing and play a variety of songs and music covering a wide range of musical genres.
In their own words, the "programme (is) designed to entertain you and send you out with a smile on your face. This will include choral arrangements of popular songs from the 70's to the present day, from a-ha to Coldplay. The instrumental ensemble will perform the Christmas favourite 'Carol of the Bells', as well as accompanying the choir in some of their songs. We will also perform songs from the musicals 'Little Shop of Horrors' and 'Sweet Charity'. For more traditional tastes, classical music will be represented by the music of Mozart and Karl Jenkins."
St George's is one of Europe's leading international schools. Founded in 1958, it has premises in the centre and north of Rome and caters to the needs of schoolchildren from the age of 3 – 18. Music is a popular, core part of School's curriculum; it is offered up to IB level and is a very popular extra-curricular activity at all ages.