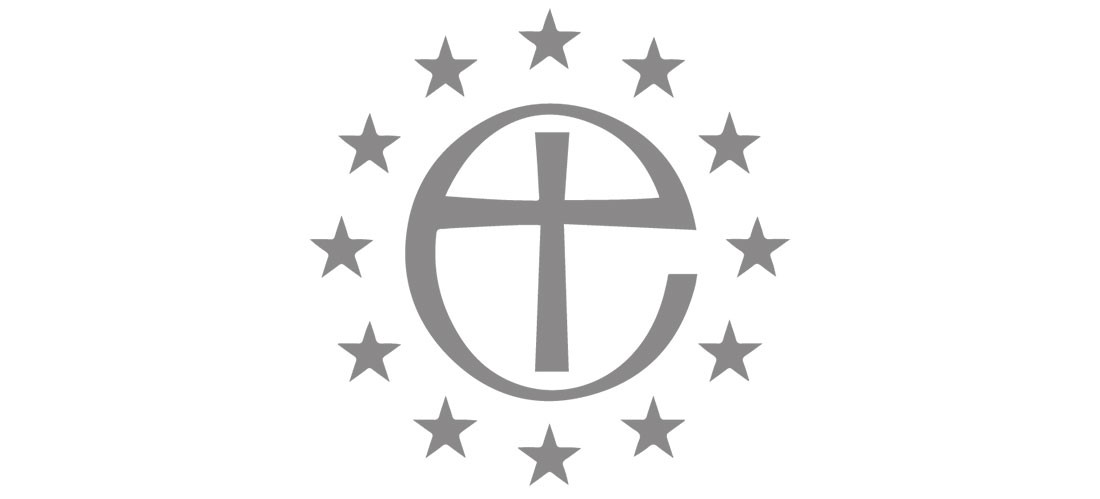 Trinity 18 2019 – Genesis 32, 22-31; Luke 18, 1-8
The Revd. Canon Leonard Doolan, St Paul's Athens
In our Liturgy this morning we are giving thanks to God for the gift of Hercules – not the great mythic character of classical fame – but the Hercules who is the beautiful little son of Evie and Christopher. Known in his Greek form as Herakles, the meaning of the name is 'gift of Hera' who was the mythical wife of Zeus. Herakles name is what we call 'theophoric' in that it is a reference to divinity.
In our reading this morning from the book of Genesis, we have another example of a 'theophoric' name. The setting of the story is a ford by the river Jabbok. This is where Jacob and his rather substantial family plan to cross the river, which is a tributary of the River Jordan.
A bit of a wrestling match takes place in which Jacob, it transpires, fights against God, and oddly enough it is Jacob who wins, though with a lasting injury to his hip. Having become victor in the fight, Jacob asks for a blessing from his opponent. He gets more than he bargained for – he gets a new name, in fact the name Isra-el. Any Hebrew word that includes 'EL' in it refers to God. This is why Jacob's new name is 'theophoric'. Like many Greek names, especially the Christian ones, Hebrew names have an interpretation and meaning. Jacob, now named Isra-el, carries a name that means 'one who wrestled with God.'
In turn Isra-el names the place, where his wrestling match took place, Penu-el, or Peni-el, which means 'the face of God'. Israel has looked on the face of God as he wrestles with him physically at Jabbok.
How many of us feel that we have a constant wrestling match with God? How many of us experience faith in God that can blow hot and cold. There are many for whom belief is very certain, unwavering, constant and quite frankly, usually quite uncritical and unchallenging. For them there is not a slither of doubt, or an ounce of questioning God or faith. Maybe for such people faith is confused with certainty. One great Archbishop of Canterbury once said, 'the opposite of faith is not doubt, but certainty.' It is worth repeating this line.
There are many Christians for whom there is a bigger bundle of questions than answers, yet in FAITH they continue to worship God. There are many whose lives are so complicated and difficult, overwhelmed with the injustices of our society, yet they do not abandon their faith. They have no certainties, no solid structure to support them, yet their faith sustains them. There is not just one Isra-el, one wrestler with God, but many, yet even in this God grants blessing.
Jesus handles just this very situation in our gospel reading this morning. He is encouraging his followers to pray, and not to lose heart. He is basically saying about this prayer thing – stick at it. Yes, it may be difficult at times, but there are abundant blessings in simply being persistent. He really isn't saying that God will bring something about because he gets fed up with hearing the request over and over again, but rather, by sticking with a life of prayer and not giving up when we never see any result of our prayers, we ourselves are blessed and transformed by the persistence of a life fully open to prayer.
Elsewhere Jesus gives some practical help to his followers when he delivers to us what we refer to as the Lord's Prayer – pointers towards the things that matter; God's holy name, the values of the kingdom, working with God for the Kingdom, daily bread that is not just about a full stomach but a full soul also, forgiveness which is the child of compassion, and strength to keep going without back sliding.
In the parable Jesus uses the example of a judge who is motivated by professional arrogance acknowledging the need of no one in his life, neither God nor fellow human. This judge is dehumanized – he is less than the full capacity that a human being can become. One woman continues to seek human compassion from him in the form of some social justice. Eventually his hard heartedness begins to melt. Will she not give up? So she is granted her request.
Jesus is not saying that God will be worn down by us – this is an impossible thing to speculate – but rather, if this is how two humans can resolve an outcome to a pressing situation, how much more will God grant to his aching children a response to their needs. God has none of the constraints and limitations that we have, yet he is at the same time the God whose Christ opened up for us new life through the mystery of the cross.
Don't give up, Jesus is saying. Don't stop praying, Jesus is saying. Don't be downhearted, Jesus is saying.
Like Jacob wrestling with God at the Jabbok River, each of us could be renamed. Just take your own name, and place in front of it the word faithful. Let that be our new 'God –name'. Faithful Mary, faithful John, faithful Richard, faithful Suzanne, faithful Christopher, faithful Evie, faithful Hercules.
For the gift of faithfulness, thanks be to God. May God be gracious unto us and bless us; may the Lord let his face shine upon us and grant us his peace, now and always. Amen.