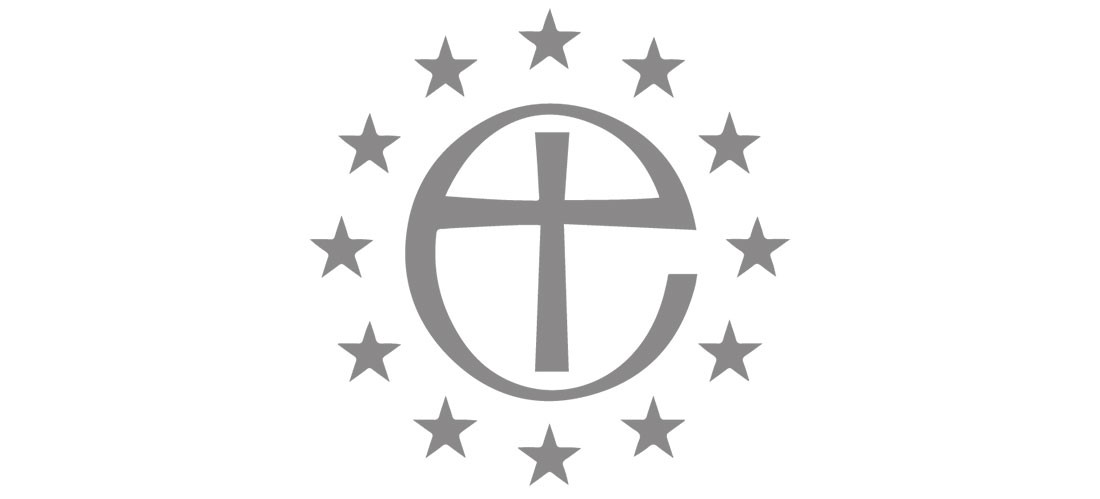 Trinity 11 – 1 September 2019 – Proverbs 25, 6-7; Hebrews 13, 1-8, 15-16; Luke 14, 1, 7-14.
Revd. Canon Leonard Doolan  – St Paul's Athens
We don't often have such a brief reading from the Old Testament. It may be brief, but the words set the tone for our gospel reading this morning, which I am reducing, in a sense to two main themes: personal humility and a gracious church. Since coming to Greece I have had a good number of encounters with the Orthodox Church. It is easy to make generalizations about the church that dominates in any country. Indeed, generalizations are easy about the Church of England and her clergy, back in England, where even the smallest village has a parish church. It is easy to knock any established church, in any country.
There are good priests and there are poor priests in every church in every land. There are open and encouraging congregations and there are closed and discouraging congregations. There are congregations open to change, and there are congregations bitterly opposed to the slightest change. There are congregations that are growing in number, and there are congregations that are declining rapidly. The reason for this is usually because being open and encouraging, being open to change, is more likely to be a community of faith that has the intention of being welcoming, loving, responsive to individuals and the needs of the local community, and therefore growing.
Our human nature is inclined to think about the negative experiences about the church, and about clergy, than to rejoice in those moments of grace and beauty that we may have experienced.
It is a more beneficial exercise however, to think of excellent examples of outstanding parish priests and congregations that show real hospitality, especially to the stranger. It is when we show hospitality to the stranger that we may realize we have entertained an angel.
So our readings direct us towards personal humility and a generous openness in the household of faith.
I have a funny relationship with personal humility. I jokingly say that I am a slave to my own humility. Which of course is a boast about humility, and therefore the every opposite of what true humility really is. Over the many years I have been a priest I have developed what I hope is a practice of being confidently humble, and humbly confident. In order to be part of an open, welcoming, hospitable and growing church, I think we all need to have that balance, or at least between us all, we need that balance.
Jesus tells a story about about someone invited to a banquet and how to conduct oneself. I have a personal experience of this – and I believe I have learnt a lesson from it; a lesson about humility but more than that, a lesson about graciousness. Just next door to us in Plaka is the Church of the Metamorphosis. In this church there is a fine parish priest. I occasionally attend the liturgy there. The first time I arrived I sat in the congregation. Fr. Bartholomeios came down and invited me to come and sit behind the screen (iconostasis if they had one at present) so that I could engage more with the Liturgy. This was a gracious offer, especially in the face of the impression that many of you will have of the Orthodox Church.
When I went along the second time I felt I had to play safe, so again, I sat in the congregation, and the priest invited forward again, and so there is a balance – I don't want to make assumptions, and graciousness always follows. I tell this story not about myself, but about the gracious hospitality of Fr. Bartholomeios and his congregation. He is a fine example of to illustrate what Jesus reveals to us in his story – 'Friend, come up higher'. If we are to experience graciousness personally and together as a congregation, then we must have a personal and corporate humility, especially in the way we treat the stranger – if I may say, I am deeply impressed here by the way in which our sidespeople, who offer a valuable ministry of welcome, will often invite visitors, the strangers among us, to bring forward the bread and wine for our celebration. Thank you, sidespeople, for your generous work in the Liturgy.
This moves us on to think about what we are corporately – our common life and work. Over the decades, even centuries, we have been blessed by many fine Archbishops of Canterbury. Indeed we were visited recently by Dr. Rowan Williams, an outstanding Archbishop in this century. One of his distinguished predecessors is William Temple who exercised his ministry in both work and word. One of his phrases should be on our minds always. It is this, 'The church is the only club in the world that exists for those who are not its members'. Now we might shudder at the thought of the church being a club, but William Temple's lesson to us is clear. Christ's church exists for the benefit of those around it, and even outside it.
This is emphasized clearly in the reading today from Hebrews, but it is also clear in this morning's gospel about the Great Banquet. The lesson is clear – we are to integrate all into our community, not just the people who fit in with us, 'people like us'. There is a clear pointer towards the selflessness of the Christian community – what we do, we do not to be repaid in any way – we must do the work of being the church, selflessly, and not to exploit what we might get back from people. This is a hard human lesson, because most of us are inclined towards what is called 'transactionalism' – in other words, I do something for you, you do something for me. Glowing example – Donald Trump. He is writ large what most of us are inclined towards.
But the poor, the imprisoned, the tortured, the persecuted can do little to respond – except of course, love. 'Let love be mutual between you' Hebrews tells us, and Jesus informs us that when we help those who cannot respond, we will indeed be blessed.
This community, or at least a few dedicated members, have been exemplary in practicing this principle well beyond the household of faith. This church, as a recipient of funds from all over Europe, has helped in so many ways, the imprisoned, the orphan, the hungry, the poor and the destitute; those who need advocacy , those who desperately need psycho-social support. Thanks to Deacon Christine for spearheading most of this work over the years. This has been the church truly in action. I am also delighted to say that Bishop Robert's Lent Appeal has raised just over GBP11,500 which is earmarked for the work of Hestia Hellas as they support people with psychological needs.
The scriptures today make great demands of us. In many ways we are being true and authentic to the demands of Christ, but always we can individually and together pray that we can and will do better, in order that when we genuinely take the lowest seat at the banquet, Our Lord may say to us, 'Friend, move up higher.'