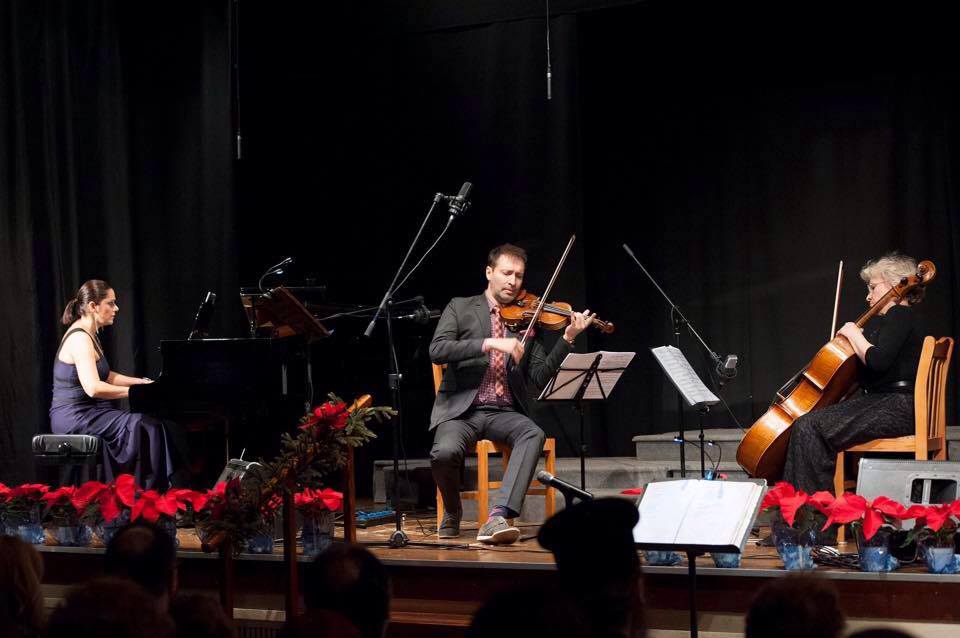 The Trio Sentimento play Tchaikovsky at St. Paul's
On Saturday 11th June, the Trio Sentimento is in concert at St. Paul's, Philellinon 27 & Amalias Avenue (metro: Syntagma), at 9pm. Organised by specs 'n' arts as part of the Musical Moments at St. Paul's, tickets at the door are €12 (students €10), but can also be purchased via www.ticketservices.gr, or booked by calling 210.723.45.67.
Composed of acclaimed soloists Yaroslav Tokarev (violin), Marina Kislitsina (cello) and Marilena Spachi (piano), the Trio Sentimento was formed in January 2013 through the shared desire to hold an "instrumental conversation" where the contrasts between the nuances of sound are joined together into a new acoustic whole.
With a repertoire centred on works by Russian and Greek composers, at St. Paul's  on the 11th June the Trio Sentimento will be performing works by Pyotr Ilyich Tchaikovsky (1840-1893). In particular, their programme features:
-Valse Opus 48 No.2, which is the second movement of the Serenade for strings in C major, composed in 1880 and now a popular piece in its own right;
-None but the Lonely Heart, based on Goethe's poem "Nur wer die Sehnsucht kennt" as translated into Russian by Lev Mei, composed in late 1869; and,
-Piano Trio Opus 50, written during Tchaikovsky's stay in Rome in the winter of 1881-82 and dedicated to his close friend and mentor, Nikolai Rubinstein.
Already acclaimed for their original performances in various prestigious venues, such as the Athens Concert Hall (Megaron Mousikis) and the Parnassus Hall, the three musicians' participation in this year's version of the Musical Moments at St. Paul's guarantees to all those who attend a moving musical evening with a haunting Russian note.