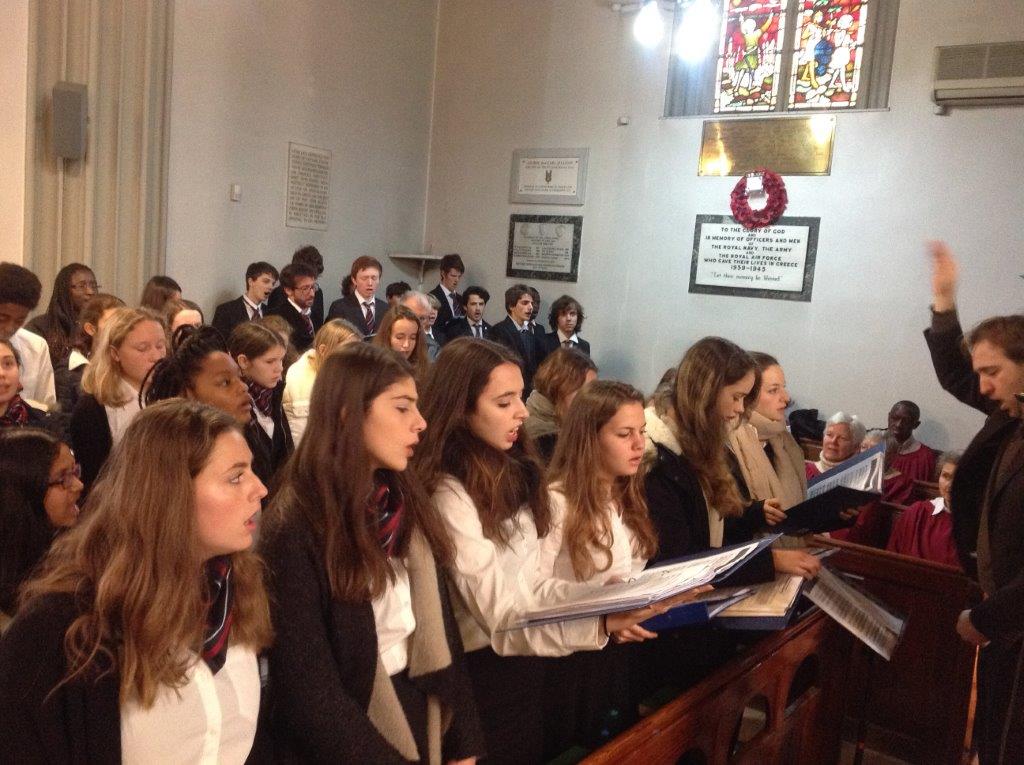 St. George's British International School at St. Paul's Sunday worship
Morning service at St Paul's on the 7th February ended with the words, 'Wade in the water. Sometimes I feel like a motherless child. I wanna go peaceful when I die.' They were part of the lyrics from a Negro Spiritual medley performed by St George's British International School, Rome. Fr Malcolm spoke of how poignant these words were in the light of the thousands of men, women and children being brought ashore each week in the Aegean islands from sinking dinghies and unseaworthy vessels. They resonate so closely with stories told by the refugees.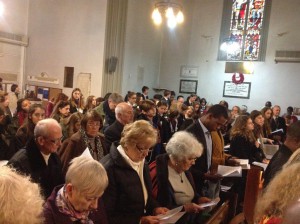 Earlier in the service, the students had sung a beautiful rendering of the Lord's Prayer by David Fanshawe, followed by Mozart's Alleluia.
The Church of St Paul's rang with the 70 or so extra voices of the school choir's sopranos, altos, tenors and basses, and the congregation came out full of praise for the beautiful singing and the uplifting service they had just attended.
We extend our admiration and grateful thanks to St George's School in Rome along with an invitation to come and visit us again.