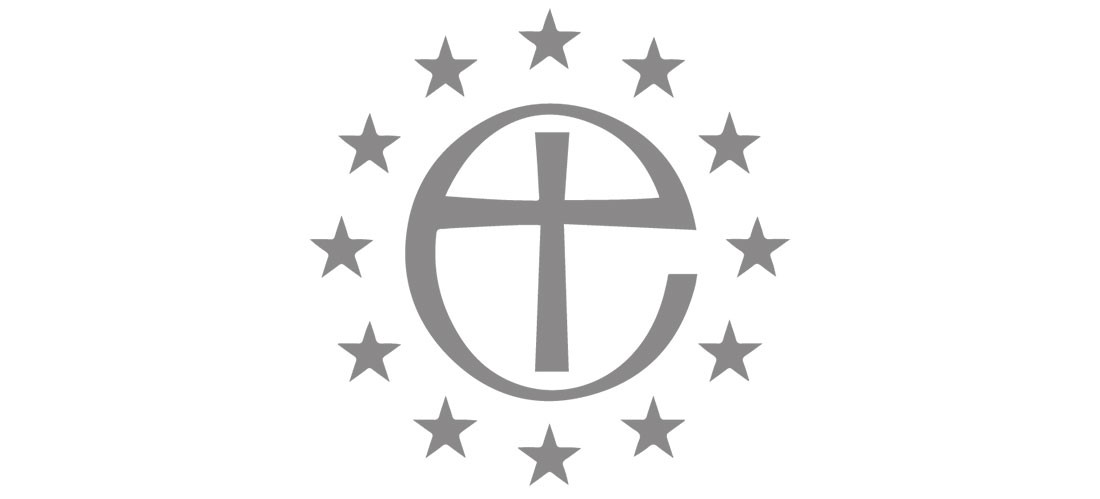 SS Simon & Jude 2018
Revd. Canon Leonard Doolan
'I believe in one holy, catholic and apostolic church.' We say this every week in the Creed, and the observant among you would have heard this very phrase being used in the Licensing ceremony of Fr. James just a couple of weeks ago, when the Archdeacon said, 'The Church of England is part of the one, holy, catholic and apostolic Church, worshipping the one true God, Father, Son and Holy Spirit.  It professes the faith uniquely revealed in the Holy Scriptures and set forth in the catholic creeds, which faith the Church is called upon to proclaim afresh in each generation.'
Being an apostolic church has at least two implications for us. Firstly, the word means 'sent'. The NT verb is apostello, but it will be better known to modern Greek speakers as the verb stelno, 'I send'. God 'sent' his Son into the world as his Word made flesh. St. John's gospel uses the verb frequently. So as God sent his Son, Jesus, so Jesus at the time when they received the anointing of God's Holy Spirit, sent his 'apostles' to be Christ's presence, Christ's message, Christ as gospel, into the world.
The second implication is that just as Jesus sent those first generation of apostles, missioners, into the world, so he send us in our own generation. In baptism each of us are commissioned to take the gospel to all peoples and nations, and to witness to the mystery of Christ, crucified and risen.
We are an apostolic church because our organic life is based on the historic witness of the first generation of believers, but also the contemporary conviction that we are sent to be witnesses here and now.
SS Simon and Jude, whom we remember today, are among the core witnesses of our ancient and contemporary faith. Simon, not to be confused with Simon who becomes known as Peter, is referred to as Simon the Zealot, and Jude, is most likely the one referred to in scripture as Thaddaeus.
The church has a foundation that is retrospective – looking back to the earliest of the Christian days – but also prospective – carrying the flame of faith in our own day into the inheritance of the future.
Faith is the connector between then and now. The prayer after communion reads as follows, 'keep us faithful to the apostles' teaching and fellowship, united in prayer and the breaking of bread, and one in joy and simplicity of heart, in Jesus Christ our Lord. Amen.'
Nothing could express our church practice as succinctly as this. Yet we know that the reality of being the church is more complex than that. While we hold keenly to that apostolic heritage in an era when all followers of Jesus lived in peril of their lives, we also know that being the church in our own generation requires of us great personal commitment and sacrifice. There are distractions for us now that the first apostles would have known nothing of, things we take for granted that we should possess or enjoy. Being the church in the world can seem like just one more thing that we do in life. Yet we know that at the very heart of the life of the church is the cross, and following the cross makes demands on us – on our lives, our values, our stewardship of God's creation.
St. Paul's Athens has a good track record for bringing God's people together to worship and pray, and to 'sending out into the world'. However, there has been less attention given to how all of this is funded – and this is now our big challenge. The Church Council is concerned that our income is dropping, and that the vital life of the church now and in the future demands that we fund our common lives more generously and more imaginatively. The Council needs your co-operation, and has agreed a very simple programme to increase our income. I say 'simple' because it is not rocket science, but it is complicated too, because we know how hard life has become for many in Greece. Here is our simple programme.
We need all church members to contribute financially every week. We dare not suggest an amount – this must be what you can honestly and realistically afford.
We ask you prayerfully this morning to complete the yellow form* pledging whatever the amount is that you will graciously give towards the life of your church – this then becomes the 'covenant' with God.
Most importantly, we earnestly desire that you opt to give this amount on a monthly basis using the envelope scheme, thus prompting each of us to give on a weekly basis what we have pledged – even if we are away from Athens for many weeks at a time.
If you would find it better to make your weekly or monthly donation by bank transfer, please speak to the Treasurer.
We are also introducing Thanksgiving Offering envelopes, a suggestion that came from African Council members. If there is a special occasion, an anniversary, or any blessing to give thanks for, then those envelopes will be available every week, so that you can show your thankfulness for God's bounty in our lives. If friends or family join us on such occasions they can also be given one of these envelopes. If you let me know in advance, we can arrange a special Thanksgiving Procession for this Offering to be brought to the altar. It is commonplace in Africa to have 2 collections – yes, 2!
Lastly, we will try to develop 'Ambassadors for St. Paul's' capitalizing on some of the contacts we make with visitors and overseas groups. This is distinct from the work of the Friends.
In a few minutes we will have a period of silence so that we can thoughtfully and prayerfully complete the form; please put it into the collection bag at the time of the collection.  We will be repeating this same message in a few weeks time, with Fr. James preaching, so that others can hear it.
It might feel like I am just preaching about money this morning – but do read the whole of this sermon to get the balanced picture. It is online and in hard copy.
Our financial response in our own day is an integrated part of the faith that is founded on the work and mission of the apostles. SS Simon and Jude will have had to face the same issues as us, though in a different context. Our financial response is part of our apostolic life together.
Let us pray: Lord God, the source of truth and love, keep us faithful to the apostles' teaching and fellowship, united in prayer and the breaking of bread, and one in joy and simplicity of heart, in Jesus Christ our Lord. Amen.
*Editor's note: If you would like to contribute on a regular basis to support the Chaplaincy please complete the attached form  here  and forward it to our  Treasurer.  We thank you for your continuing support.