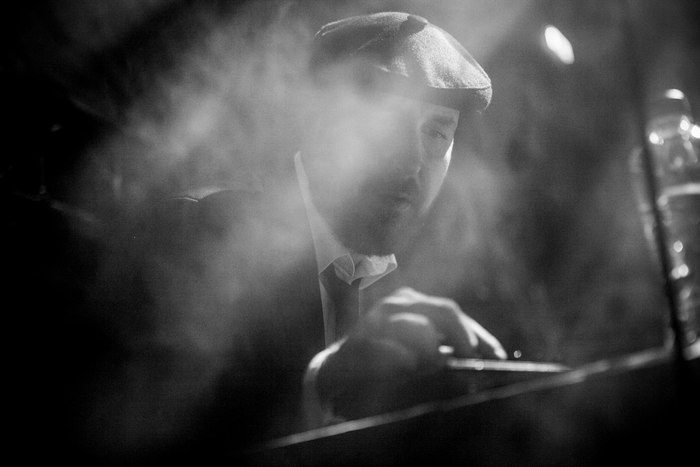 "Solo Project" by Cayetano
Composer and musician Cayetano performs "Solo Project", a work inspired by a recent journey in China, on Sunday 16th October, at 9pm, at St. Paul's Anglican Church, Philellinon 27 & Amalias Avenue (metro: Syntagma). Promoted by specs 'n' arts and organised by Groove Productions, tickets at the door are €12 (presale €10, purchased via www.ticketservices.gr, or booked by calling 210.723.45.67).
"Solo Project" is the latest work by Salonica-born Yiorgos Bratanis, better known in the music world as Cayetano, a talented musician with an international track record. And as the composer of music, which he self-describes as a "medley of sounds, images and emotions", Cayetano draws his inspiration from all that surrounds him: films, books, chance encounters in the street, long-distance bus rides, a fruit and vegetable market, everything and anything that catches his attention.
His "Solo Project" reflects a recent seven-month stay in China, transforming experiences, observations and impressions into a musical narrative conceived to transport and enchant his audience. Like a musical postcard, the composition encloses images and feelings, as well as echoes of conversations held with people of different walks of life, with the same spontaneity as if writing to a friend. Except that the words are made up of musical notes.
This is truly a Musical Moment at St. Paul's not to miss!