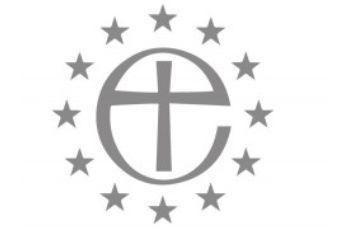 Sermon Lent 3 – 15 March 2020: John 4 – 5 -42
Sermon written by Reader Sherry Angelis – St Paul's Athens
           Throughout our Lord's ministry, the Pharisees never cease being a problem.    One of the most annoying things is their persistent questioning of Jesus.   Almost every time they ask Him a question, our Lord answers so wisely that it makes them appear totally incompetent!  After these question sessions, Jesus often just walks away. 
              In the 2 verses before our Reading, Jesus has learned that the Pharisees believe He, supposedly, is baptizing more disciples than John.  It is very obvious that the Pharisees are jealous of the popularity of Christ's new movement.  Our Lord foresees a storm of controversy rapidly approaching.  At this point, with such chaos around Him, it will certainly be a great distraction from His true mission.  The best thing He and His disciples can do is to get away from Judea.  Jesus decides they should go to Galilee.
             So why does Jesus decide to go through Samaria when there is another way?  After all, the mixture of similarity and difference has led to a mutual loathing and enmity between the Jews and the Samaritans for centuries, thus Jews have avoided the area.  I believe there are 2 possible answers to this question. 
             The first, is a geographical consideration.  It is much easier and faster to go that way.  The second, as we read the story, there seems to be a divine one also.   Something is going to happen in Samaria – maybe even something miraculous!
             Once Jesus and the disciples arrive, it is high noon and they are very thirsty and hungry.  Jesus is tired and as they come to the first well in the area – Jacob's well –  our Lord sits and rests.  The others go into the city for food. 
             Then comes a Samaritan woman who has walked quite a long way to draw water from this well.  Basically, to the Jews, the Samaritan woman is ritually unclean as is the bucket she has with her.  Nevertheless, Jesus still asks her for a drink.    This simple request leads into some teaching about 'living water.'  While her mind remains on the taking of water from the well, Jesus, however, is speaking of  'an inner – spring' always welling up for eternal life.' 
              Before we go any further, let's get a better understanding of what this    'living water' is.  We begin by looking at John chapter 7.  John writes that Jesus says: "If anyone thirsts, let him come to Me and drink.  He who believes in Me, as the Scripture has said, out of his heart will flow rivers of living water."
               Is it possible that this water is indicating the Holy Spirit?  John supplies us with the answer.  In the next verse, he writes that Jesus is speaking of the Spirit and that those who believe in Him would receive the Holy Spirit after Jesus has been glorified.  Thus, those who then belong to Jesus will themselves become channels of spiritual refreshment for others. 
              Throughout our Lord's words are strong Old Testament overtones.    Remember what is written in our Old Testament reading – how on God's command,    Moses strikes a rock with his staff and water comes forth.  This is 'living water' given by God so that His people will survive.  In Zechariah we read: "in that day 'living water' shall issue from Jerusalem."  This is a prophecy greatly elaborated by Ezekiel who shares the same vision in which the arid hills and valleys of Judea are being watered by an amazing, abundant, satisfying, and overflowing spring out of the Temple itself.               
        Finally, it is the Christians who hold the real clue to interpreting the 'living water.'   Since this water is a symbol for the Spirit – it is a gift received in abundance when the Church comes into existence after the ascension of Jesus.
             Now, the conversation makes a fresh start.  The woman, knowing that she definitely wants this special water, tells Jesus.  He says to her:  "Go get your husband and return."  Yes, He is well aware of all the men in the woman's life.  When the woman hears what He says, she thinks to herself that He – this Man – has supernatural knowledge, and I believe He may truly be a Prophet; and if He is a Prophet, He just may be the long-awaited Messiah!
              When she questions Him, the Lord responds by saying, "I am He, the One who is speaking to you."  So, why does Jesus tell this to, of all people, the Samaritan woman?  Do you think He has helped other Samaritans in the past? 
             If we take a look at St. Luke's Gospel, we find that He has:  Jesus heals 10 lepers and only the Samaritan thanks Him; another time, He refuses to call down fire on a Samaritan village; and, unforgettable, is our Lord's parable 'The Good Samaritan.'  Christ teaches us that neighbors should know no boundaries of race and religion.  Also, an interesting fact is that 'Samaritan' in Hebrew means 'watchman'.
              Returning to our Reading: The woman brings up the point that her ancestors worshiped on this mountain (which is Mount Gerizim) and at that moment, they both are sitting at the foot of this mountain.  She knows that her people believe that when the Messiah returns, He will re-consecrate their Sanctuary.  Our Lord lets her know that fairly soon true worshipers will worship the Father in spirit and truth and this is what the Father wants them to do.  The place is not important.
Then the disciples return and the woman leaves and goes back to the city.     Once she is there, she tells the people about what a Man has said to her and how much He knows about her.  Can this be the Messiah?  So, to check this out for themselves, they return with her to find Jesus. 
              In the meantime, the disciples are urging Jesus to eat, since He must be hungry.  He responds by letting them know that His food is to do God's will and complete His task.  Then, He continues and tells them that a certain proverb says:    "One sows and another reaps." 
              While this is most often the sower's point of view, it is a gloomy recognition of the inherent injustice of life.  Fortunately, though, this is being said from the reaper's point of view, and it has a more cheerful tone.
              The Lord explains to them that there are others, too, passing on His message – for example- the Samaritan religious leaders have already prepared their people very well for the coming of the great Prophet.
              We know from before that many of the people with whom the woman has spoken, and who have come with her to see Jesus, are now convinced that Jesus is the Messiah.  They, also, ask Jesus to remain with them.       
              He and His disciples stay there for 2 days, and Jesus creates His miracle, as many more become believers.  The very first non-Jewish believers!
              The Samaritans are found again in the Scriptures.  Several years later, the Apostle Philip goes to Samaria and preaches the Gospel to them.  There, many men and women are baptized in the name of Jesus Christ.
             In closing, let's think about how any of this concerns us.     What do we make of this story, and what are we going to do because of it?  I think we all know the answers.   Merely remember that each one of us, as a Christian, stands on the extremely broad shoulders of the Christians before us.  We have learned so very much from them.  We, also, have the Holy Scriptures – both Testaments.  We have the  Holy Spirit who always inspires us.  We are truly blessed with God's love. 
              Therefore, we must continue to show this to Him and the best way to do so is to spread Christ's Gospel – the awesome news of our Lord.  We must be heralds of His Kingdom in this day and age.  It matters not that we reap what others have sown.     What does matter is the great joy of those who believe because of what we tell them, and great is our joy, too, just because they believe.         AMENS